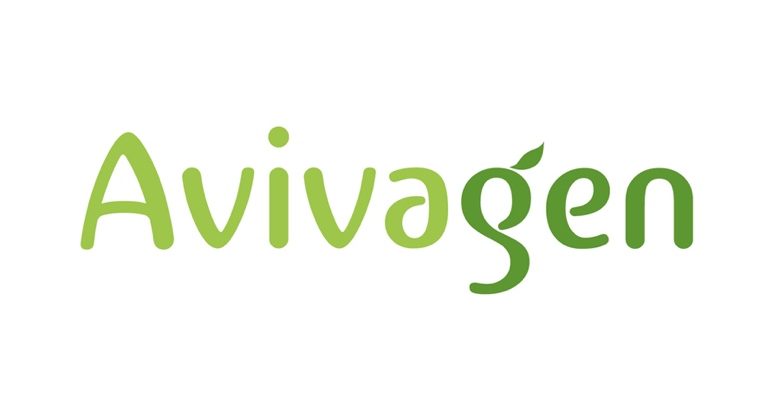 The emerging crisis of the Wuhan coronavirus in China has global implications with over 2,126 deaths worldwide and over 75,700 reported cases, that are increasing with each passing day. The virus has shaken financial markets across all over the world and has adversely affected a number of sectors such as travel and tourism, greatly impacting airlines and other industries. Chinese indices have sunk by more than double-digits over the past few days and this outbreak could cause China's real GDP growth to shrink to below 4% from the 6% pace in the fourth quarter, with worse impact than SARS in 2003, according to Nomura's Chief Economist, Ting Lu.
Livestock As The Origin Of The Wuhan Coronavirus
Interestingly, the Wuhan coronavirus first emerged in Wuhan, central China and ground zero for the outbreak was located within the meat and sea food markets. The Wuhan coronavirus is highly contagious in nature, spreading through minor saliva contact, such as coughing or kissing and it has quickly spread internationally, with cases reported in Japan, Thailand, Singapore, Malaysia, India, Australia, U.S., Canada, France, and other parts of Western Europe and Asia. It belongs to the same family of viruses as SARS (severe acute respiratory syndrome) and MERS (Middle East respiratory syndrome). The relationship to SARS and MERS is very interesting because both also trace their origins to animals. While SARS is believed to have originated from bats and civet cats and eventually spread to humans dispersing from a point within Guangdong, China, MERS is believed to have originated from camels. Apart from these diseases, some of the other dangerous viral diseases such as HIV, swine flu, and Ebola also originated from animals (great apes, pigs, and bats respectively). The development of the Wuhan coronavirus, illustrates humanity's struggle with animal-borne pathogens.
Why Are Animal-Borne Diseases Affecting Us & How Do We Counter Them?
Most animals carry a range of pathogens, especially bacteria and viruses that can cause various diseases. These pathogens' evolution and survival depends on finding and infecting new hosts and one of the best ways to do this to jump to other species. This is how diseases such as SARS and MERS entered the human population. The diseases spread through pathogens of animals consumed by humans. Livestock such as cows, lamb, pigs and even seafood host the pathogens, and humans handling or eating the infected animals, eventually leads to the spread of disease. While this is not a new phenomenon, the alarming part is that the pathogens' resilience is getting stronger due to antibiotic resistance. The simplest example of this is the fact that about 10% of infected people died during SARS epidemic in 2003 which is significantly higher than the 0.1% for a usual flu epidemic. The best way to counter this is to improve the immunity of the livestock consumed without using antibiotics, so that they are capable of fighting and destroying the pathogens BEFORE they can enter the human body. This is where a company like Avivagen Inc. (TSXV:VIV) (OTCPK:CHEXF) (OTCPK:CHEXD), can help.
What Does Avivagen Do?
Based in Ottawa, Canada, Avivagen is focused on the development and commercialization of various products to replace antibiotics in livestock feeds. The purpose of its product is to optimize the health and growth of livestock by supporting the animal's own health defenses. The Company offers products based on its OxC-beta™ technology, such as OxC-beta™ Livestock, an add-in for livestock feeds and Vivamune Health Chews supplements for companion animals. As of today, Avivagen has operations in Mexico and Latin America but is expanding its presence rapidly across the globe. Avivagen was formerly known as Chemaphor, Inc. and changed its name to Avivagen in May 2012.
Avivagen – Building Animal Resistance Without Antibiotics
Modern reality is that pathogens are rapidly evolving and developing a resistance to antibiotics. This is why anima-borne pathogens are able to jump species and spread diseases like the Wuhan coronavirus. As a matter of fact, the World Health Organization (WHO) ranks antimicrobial resistance (AMR) among the 13 biggest health challenges that the world will face in this decade; antibiotic resistance, a subset of AMR is what leads to the outcomes that we see with the Wuhan coronavirus. WHO indicates that over 700,000 people die every year due to drug-resistant pathogens, including 230,000 from multidrug resistant tuberculosis. The only way to counter this is for animals to build their own immunity without relying on antibiotics.
Avivagen's OxC-beta™ technology is a major tool for combatting this concern. Its add-in for livestock feed is an antibiotic-free alternative that helps animals build their immune system. When administered to livestock used for human consumption such as chicken, cows, pigs, goats, and so on, these animals are able to fend off pathogens and viruses such as the Wuhan coronavirus would never reach the human race. The Company has already seen a huge demand of its OxC-beta™ Livestock in Asia with a huge tonnage being supplied periodically to the Philippines as well as other countries in the Asia-Pacific. It has tied up with 2 Philippines-based companies, INPHILCO and UNAHCO, to ensure the distribution of its products in Asia-Pacific. It is also working to finalize rights to sell OxC-beta™ Livestock directly to Universal Robina Corporation, one of the Philippines' largest integrated livestock producers and branded consumer food and beverage producer based in Quezon City.
A Huge Potential Market For Avivagen's OxC-beta™ Livestock
Avivagen is currently focusing its expansion on the Philippines which a fast-growing feed market, with an estimated annual feed production of 19 million metric tons for 2019. This has almost doubled from the 11.75 million metric tons level in 2016 with swine and broiler poultry dominating the commercial livestock space. The management expects new applications of OxC-beta™ to be utilized by a growing number of local partners, and as it pursues additional regulatory approvals in new jurisdictions. The Company has already secured approval for OxC-beta™ Livestock for specific applications in Taiwan, Mexico, Malaysia and the United States. This is a big step for the Company and given the Wuhan coronavirus crisis, it appears to be just a matter of time before its products are in demand in the Chinese markets as well. This could present an interesting opportunity for investors to capitalize on.
Key Takeaways
Avivagen is merely at the start of its growth story. The Philippines market, while almost the same size as Canada, is a very small portion of the overall global market. It caters to a genuine need of improving animal health and immunity in order to prevent the origination of infectious diseases like the Wuhan coronavirus among humans. After its recent private placement of $1.25 million, the stock is trading at around 67 cents a share but the market potential implies that this is much below the actual potential value of the stock. At its current levels, Avivagen appears to be a very interesting investment for long-term growth investors.
Disclaimer
Except for the historic info introduced herein, issues mentioned on this article include forward-looking statements which can be topic to sure dangers and uncertainties that might trigger precise outcomes to vary materially from any future outcomes, efficiency or achievements expressed or implied by such statements. Salesparq, LLC which owns SmallcapsDaily.com isn't registered with any monetary or securities regulatory authority and doesn't present nor claims to supply funding recommendation or suggestions to readers of this launch. Salesparq, LLC, which owns SmallcapsDaily.com, could also be compensated for its companies within the type of cash-based compensation for the businesses it writes about. For making particular funding selections, readers ought to search their very own recommendation. Pursuant to an settlement between TraDigital IR and Salesparq, LLC, which owns SmallcapsDaily.com, we have been employed for a interval from 2/15/2020 – 3/15/2020 to publicly disseminate details about Avivagen Inc., together with on the Website, e mail and different media together with Facebook and Twitter. We have been paid $20,000 (CASH) for & have been paid "0" shares of restricted frequent shares. We personally own zero shares of Avivagen, Inc. We don't intend to purchase or promote further shares of Avivagen, Inc. within the open market at any time, together with earlier than, throughout or after the Website and Information, present public dissemination of favorable Information. Please learn our full disclaimer right here: https://smallcapsdaily.com/disclaimer/