Featured
BioRestorative CEO, Lance Alstodt, Sits Down with SmallCaps Daily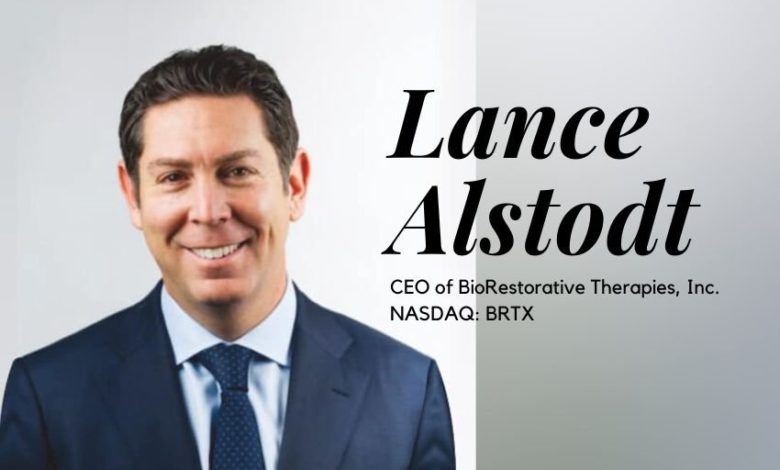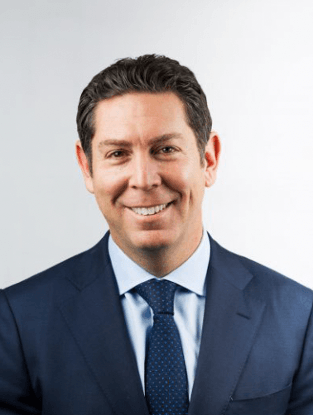 Lance Alstodt – President, CEO and Chairman of the Board
Lance Alstodt has been appointed the Company's President, Chief Executive Officer and Chairman of the Board as of Nov 16, 2020.  Mr. Alstodt brings over 25 years of experience in leading medical technology and lifesciences companies in operations, capital raising activities, strategy, and mergers and acquisitions.
Most recently, Mr. Alstodt was the Founder and CEO of MedVest Consulting Corporation ("MedVest"), an advisory and capital firm focused exclusively within the healthcare sector, focusing on growth and channel strategy, strategic planning, merger and acquisition support and investor activities.
Prior to MedVest, Mr. Alstodt was a career investment banker with over 25 years of experience in healthcare investment banking, including mergers and acquisitions. In 2011, Mr. Alstodt joined Leerink Partners as Managing Director to help lead its medical technology sector. Mr. Alstodt brings significant domain experience within the orthopedic and spine specific sectors. From 2008-2011, Mr. Alstodt was a Managing Director and Head of Medical Technology at Oppenheimer & Co. From 2000-2008, he was a Managing Director in the Healthcare Group and Global M&A Group at Bank of America Merrill Lynch ("BAML"). Prior to BAML, Mr. Alstodt spent seven years in the Global M&A Group at J.P. Morgan Chase, where he worked extensively on acquisitions, leveraged buyouts, private and public financings, exclusive sales and general advisory assignments.
Mr. Alstodt received a B.A. in Economics from the State University of New York at Albany, with a secondary concentration in Finance and Marketing.

Full Interview:
Thank you for taking the time to answer my questions about BioRestorative Therapies. For our readers who may be unfamiliar, will you briefly describe the Company and its focus?
BioRestorative Therapies is an emerging growth Biotechnology Company that is publicly traded on NASDAQ with two platform technologies in large multi-billion-dollar markets such as chronic lower back pain and Metabolic diseases such as Obesity and Type 2 Diabetes.
BRTX has two exciting platform technologies, BRTX-100 and Thermostem. Both address two common ailments; chronic back pain and obesity. Will you go into detail about each product and the potential they have?
Our BRTX-100 platform focuses on musculoskeletal health. Our lead product candidate is currently indicated for chronic lumbar degenerative disc disease. We are currently enrolling patients into our phase 2 clinical trial, a 99 patient, prospective, randomized, double blinded, controlled study…the best of its kind under the auspices of the FDA. BRTX-100 is an autologous, bone marrow derived MSC stem cell, cultured and expanded under a low tension (hypoxia) and combined with autologous platelet lysate. The product candidate is delivered as a single intradiscal injection of exactly 40 million hypoxically cultured cells into the nucleus of the injured disc under fluoroscopy. The procedure takes less than 15 minutes and is commonly done by a variety of specialists with an interdisciplinary approach to spine health. The key components to our product are derived from the patients own body and conditioned in our state-of-the-art manufacturing facilities to withstand the harsh environment of the avascular zones within the body through this novel and proprietary process. We intend to leverage this technology by expanding its clinical use into other parts of the body, specifically other avascular zones such as hips, knees, shoulders other parts of the spine and extremities. We are really excited to reach some near-term milestones that will drive and unlock significant opportunities for our Company.
To target obesity and metabolic disorders, we've developed our ThermoStem program that uses brown adipose-derived ("brown fat") stem cells targeted to regulate ones metabolic disbalance. We are one of the first companies to identify and publish data about this novel stem cell population. This population of fat is known to burn, rather than store, energy. Elevated levels of brown fat have been demonstrated to increase metabolism and facilitate weight loss. Initial preclinical research indicates that increased amounts of activated brown fat in the body may be responsible for additional caloric burning, as well as reduced glucose and lipid levels. Further, research has shown that people with higher levels of brown fat may have reduced risk of obesity and diabetes. Initial proof of concept research that we have conducted provides us with great optimism for the partnership opportunities with larger strategic companies within this sector. We intend to dedicate effort towards accelerating this program later this year and into 2024 developing a clinical strategy for this exciting program.
Chronic low back pain affects an estimated 632 million people worldwide or 68% of adults over the age of 60. This unmet need is driving the growth for this multi-million-dollar market. BioRestorative is addressing this unmet need with its product BRTX-100. In this landscape, what sets BRTX apart from its competition?
We are familiar with other regenerative medicine product candidates that are approaching the chronic lower back pain markets in a variety of ways. While we root everyone on as this market is so large and can accommodate a number of healthy competitors, we believe BRTX-100 makes the most sense. BRTX-100 is an autologous based product which means we use the patients own stem cells in which we hypoxically expand and formulate at a dose of 40 million cells which are combined with the patient's own autologous platelet lysate which acts as a carrier of the cells and a growth factor rich adjuvant to the survivability of the cells. This is highly differentiated versus the universe of competitive technologies. Our autologous process is expected to prevent stem cell rejection and increasing the probability of a bioenvironmental match which we believe will impact the efficacy of our clinical results. Others are using allogeneic and cadaver-based cell products. Our studies show that patients prefer their own cells to the cells of a third party off the shelf donor. We believe the autologous nature of BRTX-100 along with our proprietary process of conditioning these cells to survive the harsh elements of the spine is what will ultimately lead to the differentiated clinical safety and efficacy results. Other characteristics that set BRTX-100 apart is that it is manufactured on site at our ISO certified 7 clean room and manufacturing facility. We control all of the logistics, operations, manufacturing and distribution of the product candidate. This is very important and a major reason why we believe some of our competitors have struggled. Lastly, our customized vs off the shelf approach uses no animal products in our manufacturing process therefore there is no immunological or zoonotic transmissions
What challenges is BRTX facing, if any and how is the Company addressing these challenges?
Like every emerging growth company, there are growing pains. We are faced with such great opportunities and while we would like to pursue them all, there isn't enough human resources or time at this stage to match the human resource with the business need. We have in turn become laser focused on matching such resources and deploying capital with a clear and connected line towards increasing shareholder value with meaningful fundamentally driven milestones. We have been forced to be operationally lean with a strong emphasis on commitment and optimization.
Are there any exciting milestones you can share with our readers specifically in regard to BioRestorative's clinical trials?
Our most significant milestone to date will in fact occur in Q2 2023. We expect to receive results from our safety run in, a critical component to our phase 2 clinical study for BRTX-100. This is a binary data related outcome on our first 4 safety run-in patients that have been evaluated by the Data Safety Monitoring Board ("DSMB"). The DSMB will review the outcomes of each of the 4 subjects that have been enrolled in our study and will make a recommendation based on their review. The recommendation can be one of four potential outcomes ranging from a recommendation to proceed in our study without any changes to the protocol to the termination of the trial with documented rationale for such recommendation. The outcome of this DSMB meeting will fundamentally drive the direction of the program going forward. A positive outcome would establish the safety profile of the product candidate, enable us to open our enrollment to the balance of the 95 subjects and enable us to pursue opportunities to leverage the platform into other indications within the body.
Other milestones over the next 12 months may include:
Clinical site onboarding
Potential for open enrollment in our phase 2 clinical trial
Expansion of our BRTX-100 platform into other indications
Drug master file (DMF) for our ThermoStem program
Utilization of our manufacturing facility as a CMO for other regenerative medicine companies
Pre-IND meeting with FDA on obesity trial
Seek IND approval for clinical trial with ThermoStem
What is the long-term vision for BioRestorative Therapies, both in terms of advancing the science of regenerative medicine and addressing unmet medical needs in other therapeutic areas?
Our intent is to really focus on advancing our two primary platform technologies through the regulatory pathway working with the FDA. Establishing safety and efficacy is paramount to exploring strategic partnerships and alternatives which is part of our long-term strategy. The strategic goal is obviously bringing these paradigm shifting technologies to the market in order to help the millions of people effected with such diseases. We are honest with ourselves regarding our strengths and most importantly where we lack in expertise. Working with a strategic partner on the commercialization of such product candidates represents a win / win solution for all. We would be in a position to engage in a variety of discussions with larger, better capitalized strategic partners as we continue to clear regulatory hurdles such as the ones that are approaching in the near term.
What is the company's financial position and how does it plan to allocate capital in order to maximize returns for investors while also ensuring long-term growth and stability?
The Company raised $23 million in November 2021, leaving it with a pristine balance sheet of cash, no debt and no convertible notes. The Company has not raised any money since then and currently (based on the Q1 2023 10Q) has $12.3 million of cash on the balance sheet. We are well funded to prosecute our near-term milestones and strategic/operational objectives. We continuously evaluate financial and strategic alternatives as they are presented to us. We have an ATM in place as good house keeping along with a shelf registration. We also have other mechanisms to explore optimizing our financial resources such as such as grant opportunities and other non-dilutive financing strategies.
Is there any other information you wish to share with our investors reading so we can highlight the opportunity of BRTX?
We appreciate your questions and attention to what we are doing. We are really excited to drive these clinical and preclinical programs to hopefully deliver one day better solutions to these large unmet needs affecting millions of people worldwide.
Thank you for your time.
Disclaimer
This website is a wholly owned subsidiary of SCD Media, LLC, herein referred to as Smallcaps Daily. Our publications are a commercial advertisement and are for general information purposes ONLY. We are engaged in the business of marketing and advertising companies for monetary compensation. We may receive compensation for this article on a PPC basis as an affiliate. Never invest in any stock featured on our site or emails unless you can afford to lose your entire investment. The disclaimer is to be read and fully understood before using our services, joining our site or our email/blog list as well as any social networking platforms we may use. PLEASE NOTE WELL: Smallcaps Daily and its employees are not a Registered Investment Advisor, Broker Dealer or a member of any association for other research providers in any jurisdiction whatsoever.Release of Liability: Through use of this website viewing or using you agree to hold Smallcaps Daily, its operators owners and employees harmless and to completely release them from any and all liability due to any and all loss (monetary or otherwise), damage (monetary or otherwise), or injury (monetary or otherwise) that you may incur. The information contained herein is based on sources which we believe to be reliable but is not guaranteed by us as being accurate and does not purport to be a complete statement or summary of the available data. Smallcaps Daily encourages readers and investors to supplement the information in these reports with independent research and other professional advice. All information on featured companies is provided by the companies profiled, or is available from public sources and Smallcaps Daily makes no representations, warranties or guarantees as to the accuracy or completeness of the disclosure by the profiled companies. None of the materials or advertisements herein constitute offers or solicitations to purchase or sell securities of the companies profiled herein and any decision to invest in any such company or other financial decisions should not be made based upon the information provided herein. Instead Smallcaps Daily strongly urges you conduct a complete and independent investigation of the respective companies and consideration of all pertinent risks. Readers are advised to review SEC periodic reports: Forms 10-Q, 10K, Form 8-K, insider reports, Forms 3, 4, 5 Schedule 13D. Smallcaps Daily is compliant with the Can Spam Act of 2003. Salesparq, LLC does not offer such advice or analysis, and Smallcaps Daily further urges you to consult your own independent tax, business, financial and investment advisors. Investing in micro-cap and growth securities is highly speculative and carries and extremely high degree of risk. It is possible that an investors investment may be lost or impaired due to the speculative nature of the companies profiled. The Private Securities Litigation Reform Act of 1995 provides investors a safe harbor in regard to forward-looking statements. Any statements that express or involve discussions with respect to predictions, expectations, beliefs, plans, projections, objectives, goals, assumptions or future events or performance are not statements of historical fact may be forward looking statements. Forward looking statements are based on expectations, estimates, and projections at the time the statements are made that involve a number of risks and uncertainties which could cause actual results or events to differ materially from those presently anticipated. Forward looking statements in this action may be identified through use of words such as projects, foresee, expects, will, anticipates, estimates, believes, understands, or that by statements indicating certain actions & quote; may, could, or might occur. Understand there is no guarantee past performance will be indicative of future results.In preparing this publication, Smallcaps Daily, has relied upon information supplied by its customers, publicly available information and press releases which it believes to be reliable; however, such reliability cannot be guaranteed. Investors should not rely on the information contained in this website. Rather, investors should use the information contained in this website as a starting point for doing additional independent research on the featured companies. Smallcaps Daily has not been compensated for this article. The advertisements in this website are believed to be reliable, however, Smallcaps Daily and its owners, affiliates, subsidiaries, officers, directors, representatives and agents disclaim any liability as to the completeness or accuracy of the information contained in any advertisement and for any omissions of materials facts from such advertisement. Smallcaps Daily is not responsible for any claims made by the companies advertised herein, nor is Smallcaps Daily responsible for any other promotional firm, its program or its structure. Smallcaps Daily is not affiliated with any exchange, electronic quotation system, the Securities Exchange Commission or FINRA.