Featured
CN Energy: An Undervalued Gem in the Booming Renewable Energy Sector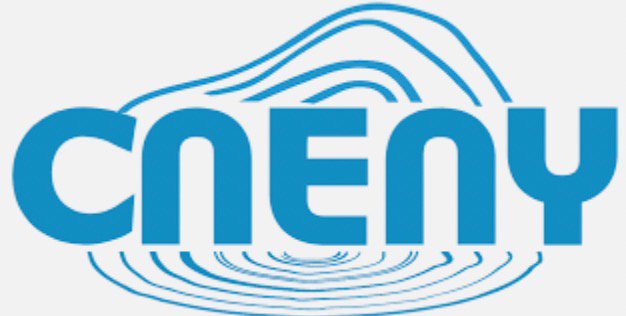 Renewable energy encompasses sub-domains like activated carbon and biomass electricity, which have significant growth potential across various industries. Activated carbon is utilized in water treatment, air purification, food and beverage processing, pharmaceuticals, automotive, and more. Additionally, emerging countries like China are experiencing substantial growth in installed biomass power generation capacity. Today, we revisit CN Energy Group Inc. (NASDAQ: CNEY), an undervalued renewable energy player taking advantage of these thriving markets. Since our previous coverage, CN Energy has achieved compelling and noteworthy milestones in addition to impressive financial gains, making it an optimal time to revisit.
Company Overview
CN Energy is a leading provider of wood-based activated carbon catering to diverse industries, including pharmaceuticals, industrial manufacturing, water purification, environmental protection, and food and beverage production. In addition to producing activated carbon, the company also generates biomass electricity as a byproduct of its manufacturing process. CN Energy serves an extensive customer base comprising food and beverage producers, water treatment manufacturers, industrial manufacturers, pharmaceutical companies, and environmental protection enterprises. To ensure a steady supply of raw materials, CN Energy procures forestry residues, little fuelwood, and wood wastes from its trusted suppliers, primarily located near its manufacturing facility in Tahe County, Heilongjiang Province, China, which is situated close to the Greater Khingan Range. The company also sources raw materials from the Inner Mongolia Manzhouli Region. CN Energy operates a carbon sink forest in Yunnan Province, China, as part of its commitment to sustainable development goals, such as greenhouse gas emissions reduction and environmental preservation.
Founded in 2018 and headquartered in Lishui, China, CN Energy leverages its expertise in activated carbon production to contribute to a greener future while meeting the growing demands of various industries.
Core Offerings
CN Energy is a key player in the production and sale of activated carbon, a highly porous material known for its adsorptive properties. Activated carbon finds applications in various industries, including water purification, air filtration, sewage treatment, metal extraction, and even teeth whitening. The quality of activated carbon is measured by its Methylene blue number, which indicates its absorptive capacity. CN Energy offers a range of activated carbon products categorized into medium-quality, high-quality, superior-quality, and customized-quality, each with different Methylene blue number ranges. These products are utilized in industrial manufacturing, pharmaceutical manufacturing, and food and beverage production, among other sectors.
In addition to its activated carbon production, CN Energy is actively engaged in biomass electricity generation, which contributes to its revenue growth. Biomass is a renewable energy source derived from organic materials obtained from plants and animals. When burned, biomass releases chemical energy in the form of heat, making it a viable fuel source. It can also be utilized to produce liquid biofuels and biogas. One of the primary challenges in the activated carbon industry is the availability and pricing of feedstock. CN Energy addresses this by utilizing forestry residues, little fuelwood, and wood wastes as feedstock for its activated carbon production. With its unique approach and efficient production process, CN Energy is poised for rapid scalability in the industry.
An Undervalued Opportunity
CN Energy is a massively undervalued opportunity given its market cap of $10.22M, and considering its recent impressive financial performance. In FY2022, the Company experienced great substantial growth, with revenue increasing from approximately $19.8 million in FY2021 to approximately $40.2 million. This growth can be attributed to CN Energy's focus on producing and selling activated carbon products, which have garnered significant demand in industries such as pharmaceuticals, industrial manufacturing, and water purification. CN Energy's net income also saw a remarkable 72% increase, rising from approximately $1.3 million in FY2021 to approximately $2.2 million in FY2022. As a result, earnings per share rose from $0.02 in FY2021 to $0.10 in FY2022. These financial milestones not only highlight the Company's strong performance and potential for long-term growth and profitability, but showcase CN Energy as a seriously undervalued opportunity in massive markets.
Recent Milestones
CN Energy has recently achieved significant milestones that make the company worth renewed attention. Their subsidiary, Tahe Biopower Plant, obtained a renewed business license to process and sell timber products, enabling efficient collection and processing of forest residuals and wood wastes. This allows for the production of higher value-added products such as wood boards from larger logs and activated carbon and biochar from smaller branches, twigs, and sawdust. These practices not only support resource utilization, environmental protection, and forest fire prevention but also enhance supply chain integration and promote sustainability. The license renewal is expected to expand revenue sources while providing a secure and reliable product supply, leading to cost reduction, improved product quality, and increased competitiveness.
In addition, CN Energy's subsidiary, Zhejiang CN Energy New Materials Co., Ltd., secured a significant contract to supply high-quality wood-based activated carbon to a pharmaceutical industry buyer. Wood-based activated carbon is in high demand in pharmaceutical applications for its effectiveness in impurity filtration, toxin removal, liquid purification, and color removal. Leveraging their advanced physical pyrolysis processes, CNEY produces activated carbon products with large porous surfaces, high purities, and low ash contents, offering safety, efficiency, and reliability. These recent milestones highlight CN Energy's commitment to innovation, sustainability, and market expansion. Their success in obtaining the renewed business license and securing the pharmaceutical contract demonstrates their capabilities in addressing industry demands and achieving client satisfaction. By prioritizing R&D, quality control, and marketing efforts, the company aims to differentiate itself from competitors and steadily increase its market share. With their focus on growth and profitability, CN Energy presents an enticing opportunity.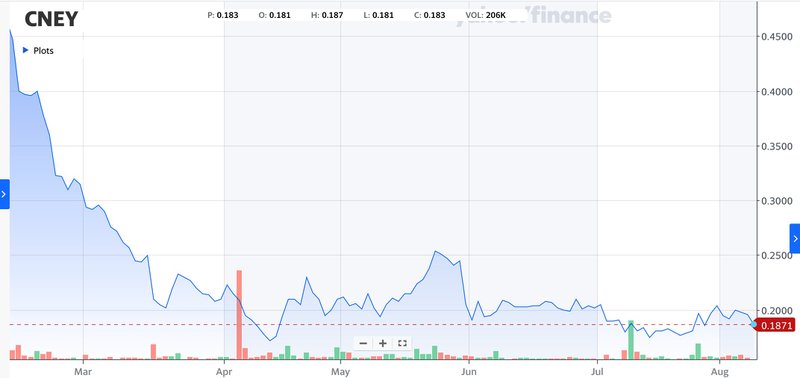 Final Thoughts
CN Energy is a hugely undervalued opportunity in the booming renewable energy sector. The Company's focus on producing and selling activated carbon products, coupled with its involvement in biomass electricity generation, positions it very favorably in fast-growing markets. Despite its market cap of $10.22M, CN Energy appears undervalued based on its financial performance. With an impressive $0.10 earnings per share and a low stock price of $0.19, the Company demonstrates strong profitability with an EBITDA of $0.10 per share. In addition to its financial strength, CN Energy has achieved significant milestones that highlight CN Energy's ability to capitalize on industry trends and its commitment to innovation and market expansion. Readers at SmallCaps Daily looking for an undervalued small-cap renewable energy player should consider exploring CN Energy as a solid investment prospect for long-term growth and profitability.
Disclaimer
This website is a wholly owned subsidiary of SCD Media, LLC, herein referred to as Smallcaps Daily. Our publications are a commercial advertisement and are for general information purposes ONLY. We are engaged in the business of marketing and advertising companies for monetary compensation. We may receive compensation for this article on a PPC basis as an affiliate. Never invest in any stock featured on our site or emails unless you can afford to lose your entire investment. The disclaimer is to be read and fully understood before using our services, joining our site or our email/blog list as well as any social networking platforms we may use. PLEASE NOTE WELL: Smallcaps Daily and its employees are not a Registered Investment Advisor, Broker Dealer or a member of any association for other research providers in any jurisdiction whatsoever.Release of Liability: Through use of this website viewing or using you agree to hold Smallcaps Daily, its operators owners and employees harmless and to completely release them from any and all liability due to any and all loss (monetary or otherwise), damage (monetary or otherwise), or injury (monetary or otherwise) that you may incur. The information contained herein is based on sources which we believe to be reliable but is not guaranteed by us as being accurate and does not purport to be a complete statement or summary of the available data. Smallcaps Daily encourages readers and investors to supplement the information in these reports with independent research and other professional advice. All information on featured companies is provided by the companies profiled, or is available from public sources and Smallcaps Daily makes no representations, warranties or guarantees as to the accuracy or completeness of the disclosure by the profiled companies. None of the materials or advertisements herein constitute offers or solicitations to purchase or sell securities of the companies profiled herein and any decision to invest in any such company or other financial decisions should not be made based upon the information provided herein. Instead Smallcaps Daily strongly urges you conduct a complete and independent investigation of the respective companies and consideration of all pertinent risks. Readers are advised to review SEC periodic reports: Forms 10-Q, 10K, Form 8-K, insider reports, Forms 3, 4, 5 Schedule 13D. Smallcaps Daily is compliant with the Can Spam Act of 2003. Salesparq, LLC does not offer such advice or analysis, and Smallcaps Daily further urges you to consult your own independent tax, business, financial and investment advisors. Investing in micro-cap and growth securities is highly speculative and carries and extremely high degree of risk. It is possible that an investors investment may be lost or impaired due to the speculative nature of the companies profiled. The Private Securities Litigation Reform Act of 1995 provides investors a safe harbor in regard to forward-looking statements. Any statements that express or involve discussions with respect to predictions, expectations, beliefs, plans, projections, objectives, goals, assumptions or future events or performance are not statements of historical fact may be forward looking statements. Forward looking statements are based on expectations, estimates, and projections at the time the statements are made that involve a number of risks and uncertainties which could cause actual results or events to differ materially from those presently anticipated. Forward looking statements in this action may be identified through use of words such as projects, foresee, expects, will, anticipates, estimates, believes, understands, or that by statements indicating certain actions & quote; may, could, or might occur. Understand there is no guarantee past performance will be indicative of future results.In preparing this publication, Smallcaps Daily, has relied upon information supplied by its customers, publicly available information and press releases which it believes to be reliable; however, such reliability cannot be guaranteed. Investors should not rely on the information contained in this website. Rather, investors should use the information contained in this website as a starting point for doing additional independent research on the featured companies. Smallcaps Daily has not been compensated for this article. The advertisements in this website are believed to be reliable, however, Smallcaps Daily and its owners, affiliates, subsidiaries, officers, directors, representatives and agents disclaim any liability as to the completeness or accuracy of the information contained in any advertisement and for any omissions of materials facts from such advertisement. Smallcaps Daily is not responsible for any claims made by the companies advertised herein, nor is Smallcaps Daily responsible for any other promotional firm, its program or its structure. Smallcaps Daily is not affiliated with any exchange, electronic quotation system, the Securities Exchange Commission or FINRA.