News
Dragonfest Returns with Record Crowds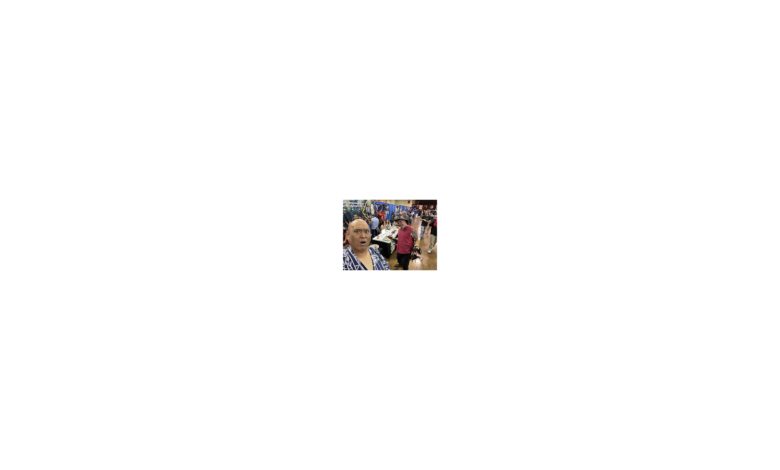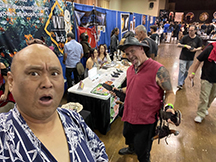 (NewMediaWire) – August 14, 2022 – Burbank, CA – It was a reunion unlike any other as Dragonfest, the "comic-con of the martial arts" last weekend, brought record crowds to its 16th annual convention. Held this year in Glendale, CA, Dragonfest is a gathering of martial arts fans, practitioners, icons, and champions. The event is part of a fundraiser for the Martial Arts History Museum to raise $5 million to relocate to a larger facility.
It has been over two years since California governor Gavin Newsome ordered all museums and related events closed to the public, so Dragonfest was that much-needed shot in the arm to get it restarted. "We have been severely impacted by the governor's order. Two years with income was devasting. Not only did the museum not have an income, but over 90 percent of martial arts schools have closed in Southern California. That number continues to rise," says museum president Michael Matsuda. "So Dragonfest was truly needed to raise funds to keep us afloat."
The Dragonfest expo is considered the world's most popular martial arts expo. It is the only event that brings in the most prominent icons, the brightest stars, and history's most celebrated figures. For the most part, everyone was sick and tired of being locked up, and Dragonfest became the key reunion festivity for the martial arts community.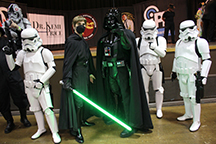 Throughout the day, visitors enjoyed Japanese dancing, hula performers, martial arts demonstrations, Q&A from film celebrities, and even a magic show featuring Joel Ward was a nice touch to an enjoyable day. Plus, Storm Troopers and blood-thirsty pirates were there to please.
"Dragonfest was more than just a gathering. It was an opportunity to see those historical figures that are still with us. In the past two years, we lost great icons such as John Natividad, Leo Fong, James Ibrao and only days after Dragonfest, we lost the great Gene LeBell. This event brought us back to the world, and I believe, put a little hope back in the community," adds Matsuda.
The goal of Dragonfest was also to help the museum raise $5 million to relocate to a larger facility. "We are back, we are now open again, but we face a huge dilemma, we are not large enough to host groups of school children daily," points out Matsuda. "Here's how it works. Most public schools need at least 90 kids to secure a bus. We can only host 30 kids at a time. So, we are losing out on visitors. The Natural History Museum receives about three to five thousand kids a day. That is a huge amount of revenue. We cannot accommodate that, so we need to grow. We cannot stay where we are and grow.,"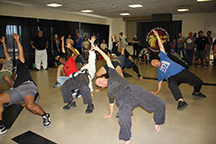 The museum has been in meetings with the city of Los Angeles, Santa Clarita, and Glendale for a possible relocation. "The Martial Arts History Museum is more than the punch and kick; it is an educational facility teaching young people about diverse cultures. It reveals the positive impact that the Asian community continues to have on America. It's about looking at each other and developing a better understanding as it connects to the martial arts. This is something we need so desperately with so much hate going on. We need our community leaders to come on board and help us in our effort."
Dragonfest, which is typically held in Burbank, relocated to Glendale because the city tourism board, which had been sponsoring the event in the past, chose not to contribute this year. "There was no reason to hold our event in Burbank if we weren't going to get any support, so we chose to go to Glendale instead," says Matsuda.
The martial arts convention was more than a success as multitudes of fans poured into the Glendale Civic Auditorium. Nearly 100 booths lined the arena's walls, and visitors had the opportunity to participate in six martial arts workshops. The event featured such personalities as Don "the dragon" Wilson, Cynthia Rothrock, Benny Urquidez, Fumio Demura, and many more. They look forward to hosting in Glendale next year.
News reports on Dragonfest: https://www.youtube.com/watch?v=TlFoACP1t6U
For information about Dragonfest, visit http://www.dragonfest.com.
For information or to make a donation to the museum, visit http://www.MAmuseum.com.