News
DSS Announces Letter to Shareholders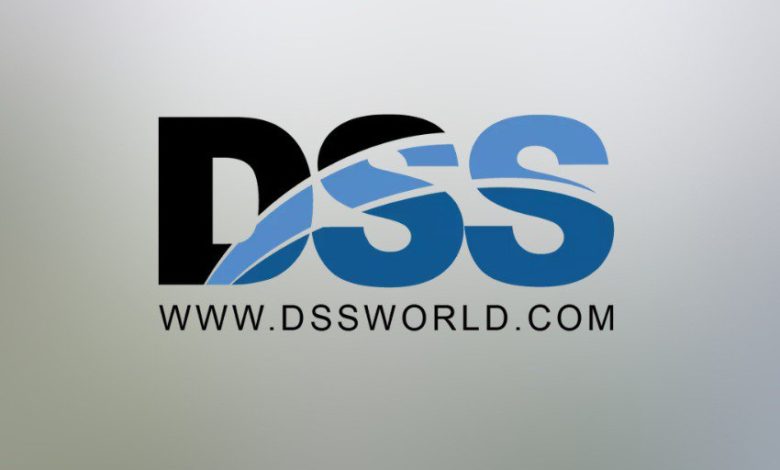 CEO Highlights Business Plan including Spin-Offs
Rochester, NY, March 2, 2023 – DSS, Inc. ("DSS" or the "Company") (NYSE American: DSS), a multinational company operating nine business divisions through strategic acquisitions and development to enrich shareholder value, today announced a letter to shareholders.
Dear Shareholders:
I want to begin by thanking you, our shareholders, for your continued support as we execute our vision of a decentralized sharing business model to build shareholder value and drive exponential growth.
In my last letter to shareholders, I said 2022 was forecasted to be a breakout year for DSS. I am pleased to report that our team delivered on this objective as we excelled under the first year of the rebranded DSS, Inc., driving strong top-line growth across our diverse business lines and fortifying our foundation for accelerated growth and value creation moving forward. I remain proud of what our company and team of employees around the world have achieved, collectively and individually. This progress is a function of continual investments in our people, systems, and companies, in good and bad times, to build our capabilities and brand.
Our trailing 12-month revenues, as of the third quarter of 2022, have more than doubled from where we were at the end of 2021, and our total assets, now at nearly $265 million, have grown more than 1,000%, up from under $20 million, since we first embarked on transforming DSS just over three years ago in late 2019.
Importantly, the acquisition of new assets, whether entire businesses, new technologies, or other innovations, is an integral part of the unique development process we employ to create value and drive long-term growth.
Three-Stage Development for Exponential Growth
I would like to note some principles and strategies that we use to build this company, which have been described to you, but that are worth repeating. For each acquisition we complete, we apply a three-stage development process to maximize value creation and provide the engine for growth through increased bandwidth, horsepower, and scale. The first stage of this process begins with the asset acquisition itself, where we identify and acquire the right vehicles and asset structures, as well as the organizations and people capable of building revenue and scaling operations.
The second stage of our development process focuses on revenue generation, creating revenue streams, license streams, and other recurring, scalable revenue. We seek to build highly functional businesses during this stage of development, businesses that we transform into well-oiled machines built for efficiency and operational excellence. As evidenced by the revenue growth mentioned earlier, we have delivered well on this stage in 2022. And as we continue to grow revenue, we enter the final stage of development where the focus turns toward positive EBITDA and profitability driven by scale and efficiencies.
While each of our business lines are in various stages of this development process, ultimately as we reach our internal goals and expectations and these businesses reach an optimal point for the most effective leverage, we intend to pursue IPOs that enable us to share our success with our shareholders. Giving back to our shareholders in this way has been part of our vision since the beginning days of our transformation, and we could potentially see two or even three such IPOs over the next 12 months.
We believe our decentralized sharing model, the culmination of our three-stage development process, is unique and will drive shareholder value as we distribute dividends from these potential IPOs of our wholly owned subsidiaries, directly benefiting each of our shareholders.
Greater Capacity Added to Consumer Packaging Business
Our Premier Packaging Corporation, Inc. ("Premier") subsidiary provides a clear example of the second stage of our development process as it began operations at its new 105,000 sq. ft. facility in western New York in the first half of 2022. The increased production capacity at the new facility, which has enabled us to meet growing customer demand, was a key driver behind our nearly 19% year-over-year revenue growth for this segment in the most recently reported quarter.
For over 25 years, Premier has been a market leader in providing solutions for paperboard packaging from consumer retail packaging and heavy mailing envelopes, to sophisticated custom and sustainable folding cartons and complex three-dimensional direct to consumer packaging solutions. Premier's innovative products and design team delivers packaging that provides functionality, marketability, and sustainability, with its fiber-based packaging solutions, providing an alternative to traditional plastic packaging.
Since 2019, we have accelerated the transformation of Premier's operations, investing in state-of-the-art manufacturing equipment, people, and processes to increase its capacity, improve quality and delivery, and to ensure it has the resources to support its growing customer base and their evolving supply chain demands. Utilizing these investments, we design and manufacture folding cartons that attract the consumer's attention when and where it matters most—at the point of sale.
We will continue to add capabilities in key areas that increase operational efficiencies to strengthen Premier's foundation and offerings while continuing to provide world-class service to our customers.
Licensing Agreements Add Value to Impact BioMedical Ahead of Planned IPO
Impact BioMedical, the cornerstone of our BioHealth group, continued to progress on multiple fronts in 2022, including promising early testing results on new bioplastics, strengthened intellectual property protections, and licensing agreements with ProPhase Biopharma, a wholly owned subsidiary of ProPhase Labs, Inc. (Nasdaq: PRPH), for its proprietary Linebacker and Equivir compounds. ProPhase Labs, a diversified diagnostic company with over three decades of enhancing wellness and improving health with OTC and prescription products, believes Impact BioMedical's Linebacker compounds have multi-billion-dollar potential as cancer co-therapies and expects to commercialize Equivir as an OTC supplement in late 2023. Additionally, ProPhase BioPharma expects to file an IND with the US FDA for Equivir G as a prescription antiviral.
With a strengthened foundation now in place, we expect Impact BioMedical to provide us with the first opportunity to clearly demonstrate a core tenant of our vision – sharing our success with our shareholders. Although the uniqueness of our planned dividend strategy has required overcoming numerous regulatory challenges that have delayed the planned spinoff of Impact BioMedical, we anticipate we could receive the long-awaited approval to move forward with the first tranche of the dividend in early 2023.
Importantly, Impact BioMedical is just one of multiple assets we believe can have liquidity events in 2023 as we continue to diligently move our growing portfolio of businesses through our unique and strategic value creation process.
Double-Digit Portfolio Growth for American Medical REIT's High-Quality Healthcare Assets
We continued to expand our medical real estate operations in 2022 and now own more than 380,000 sq. ft. of high-quality healthcare assets across the US, providing a formidable foundation for our operations as we seek to further accelerate growth and build long-term value for our shareholders.
This attractive business line operates as American Medical REIT (AMRE), a subsidiary of our DSS Securities subsidiary, and acquired its first properties in 2021. It's now generating average yields of approximately six percent (6%), and we have a significant pipeline of opportunities to further grow AMRE in the quarters ahead once we believe the economic opportunities have improved.
While other areas within commercial real estate have been impacted by the ongoing effects from the pandemic and changing interest rate environments, medical real estate has demonstrated considerable resiliency and demand. We are in a great position to further pursue opportunities to expand AMRE as we continue to execute our strategic growth plans. Ultimately, this is a business we intend to spinoff in an IPO at an optimal time, enabling us to further share our success with our shareholders.
High-Quality Loan Portfolio Generating 10.6% Average Return
The expansion of our medical real estate holdings is in part supported by our banking and financing business line, primarily through our majority-owned American Pacific Bancorp, Inc. (APB) subsidiary. APB issued more than $40 million in new loans since our third quarter 2021 acquisition, assembling a diversified portfolio of strong credit quality that is generating an average 10.6% return. Looking ahead, as we prepare to file an S-1 for APB's IPO in late 2023 or early 2024, we expect to expand our managed loan portfolio, which earns 1.5% annually in service charges, to more than $39 million. Importantly, our equity portfolio as a bank holding company is anticipated to remain relatively stable, regardless of stock market fluctuations.
USX Holdings to Launch Innovative Marketplace for Trading Digital Assets
In the near-term, we anticipate new developments from our 70% ownership of USX Holdings Company Inc. (USX Holdings), a joint venture collaboration with GSX Group Limited, a global digital exchange ecosystem for the issuance, trading, and settlement of tokenized securities, and Coinstreet Partners, a global decentralized digital investment banking group and digital asset financial service firm.
We are taking the necessary steps to prepare USX Holdings to launch an innovative marketplace for trading digital ADRs based on US equity securities. The transformative potential of digital securities is extremely exciting, and we believe USX Holdings can be a major player in the space as it pursues the massive opportunity in the US for a secondary market in securities tokens.
USX Holdings is part of our larger securities business line. In addition to the investment we made in USX Holdings in 2021, we also completed strategic investments in broker dealers WestPark Capital and Sentinel Brokers and formed Liquid Value Asset Management Limited, a proprietary algorithmic trading firm majority owned by our wholly owned subsidiary, DSS Financial Management, Inc. As we move into 2023, we plan to add market making to our securities business line and to pursue additional initiatives to drive further strong revenue growth.
DSS PureAir Positioned for Global Rollout
We also expect the foundation laid for our DSS PureAir subsidiary, first launched in mid-2021, to gain significant new traction across the Asia Pacific region in the quarters ahead. The primary assets of DSS PureAir include our investment in the Celios air purification system, Puradigm air purification product distribution license, and an array of other healthcare-related product licenses. With a growing portfolio of solutions, we have launched a direct-to-consumer online distribution channel at https://dsspureair.com/ and continue to generate sales for our innovative proactive air and surface purifications solutions through our expanding direct selling business.
Direct Selling Subsidiary, Sharing Services Global, to Uplist to Nasdaq Expanding Direct Selling Business Line
Sharing Services Global (OTCQB:SHRG), our 73%-owned Direct Sales and Marketing subsidiary, is currently in the process of being uplisted to Nasdaq which will provide us with the capital and market exposure to advance SHRG's expansion. An ancillary benefit for this uplisting is strengthening DSS's balance sheet under the line item "Marketable Securities'.
The SHRG platform leverages the capabilities and expertise of various companies that market and sell products direct to the consumer and generated nearly $19 million in revenue in the nine months ended September 30, 2022. Additionally, through its subsidiaries, Decentralized Sharing Systems and SHRG, DSS provides an array of products and services via various direct to consumer models. We are continuously adding products and services to this business to enhance its portfolio of offerings and position its distribution team for continued growth and success.
Key Upcoming Milestone for AmericaFirst Quantitative Funds
AmericaFirst Quantitative Funds, part of our DSS Wealth Management subsidiary, continued to generate net asset inflows in 2022 despite the negative market environment, thanks to a combination of peer-group outperformance and great marketing by our team. Importantly, our AmericaFirst Income Fund is now approaching the $25 million watermark that should greatly expand its eligibility at additional broker/dealers, further accelerating asset growth in this segment.
Looking Ahead
With operations around the world, we have a unique visibility of global economic conditions, and, based on our view of the increasing likelihood of recession, we have shifted our near-term focus toward cost cutting initiatives and preserving cash while maintaining our preparations for potential significant liquidity events in 2023 that take advantage of our strong performing assets. Alongside these efforts we will continue to apply our three-stage value creation process across our diversified portfolio of holdings.
Overall, I have tremendous confidence in the future of DSS, and I believe our best days are ahead of us. We remain steadfastly committed to new value creation and firmly believe we have laid the necessary foundation for years of future success.
In closing, the successes that we have experienced over the past year and the growth opportunities anticipated for 2023 and beyond have been made possible by the diligent efforts of our team and the support of our shareholders. On behalf of our entire team and Board of Directors, I want to thank you for your continued support in the year ahead and beyond.
Sincerely,
Frank D. Heuszel
Chief Executive Officer
DSS, Inc.
About DSS, Inc.
DSS is a multinational company operating businesses within nine subsidiaries: Product Packaging, Biotechnology, Direct Marketing, Commercial Lending, Securities and Investment Management, Alternative Trading, Digital Transformation, Secure Living, and Alternative Energy. DSS strategically acquires and develops assets to enrich the value of its shareholders through calculated IPO spinoffs and a parametric share distribution strategy. Since 2019, under the guidance of new leadership, DSS has built the necessary foundation for achievable growth through the formation of a diversified portfolio of companies positioned to drive profitability in multiple high growth sectors. These companies offer innovative, flexible, and real-world solutions that not only provide mutual benefits for businesses and their customers, but also create sustainable value and opportunity for transformation.
For more information on DSS visit http://www.dssworld.com.
Safe Harbor Disclosure
This press release contains forward-looking statements that are made pursuant to the safe harbor provisions within the meaning of Section 27A of the Securities Act of 1933, as amended, and Section 21E of the Securities Exchange Act of 1934, as amended. Such forward-looking statements include, but are not limited to, statements related to the Company's intended use of proceeds and other statements that are not historical facts. Forward-looking statements are based on management's current expectations and are subject to risks and uncertainties that may cause actual results or events to differ materially from those projected. These risks and uncertainties, many of which are beyond our control, include: risks relating to our growth strategy; our ability to obtain, perform under and maintain financing and strategic agreements and relationships; risks relating to the results of development activities; our ability to attract, integrate and retain key personnel; our need for substantial additional funds; patent and intellectual property matters; competition; as well as other risks described in our SEC filings, including, without limitation, our reports on Forms 8-K, 10-K and 10-Q, all of which can be obtained on the SEC website at www.sec.gov. Readers are cautioned not to place undue reliance on the forward-looking statements, which speak only as of the date on which they are made and reflect management's current estimates, projections, expectations, and beliefs. We expressly disclaim any obligation or undertaking to release publicly any updates or revisions to any forward-looking statements contained herein to reflect any change in our expectations or any changes in events, conditions, or circumstances on which any such statement is based, except as required by law.
Contact:
DSS Inc. Investor Relations
IR@ dssworld.com
585-565-2422