Featured
DSS Inc: Unlocking Hidden Value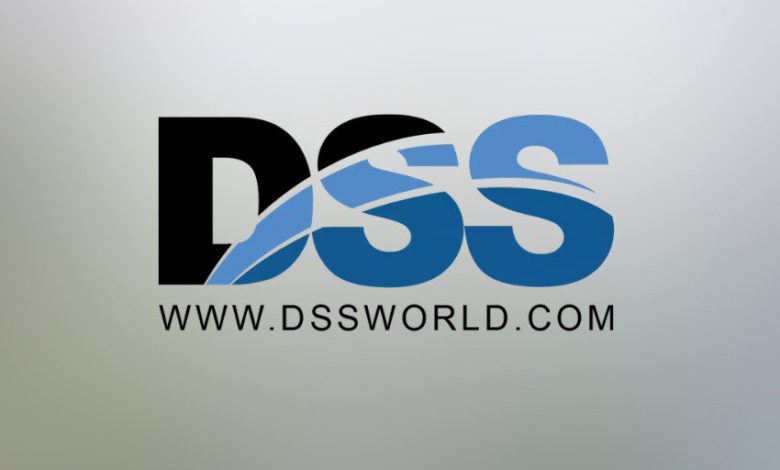 The Undervalued Gem with Diverse Holdings
Holding companies are an often undervalued opportunity that can provide investors with the benefits of diversification as they own and operate multiple subsidiaries across various industries. This diversification helps spread investment risk, as the performance of one subsidiary can be offset by the success of others. Overall, holding companies provide investors with the potential for improved operational efficiency and increased profitability across their diversified portfolio of businesses.
This brings us to DSS Inc. (NYSE), a unique holding company with nine divisions and forty subsidiaries that offers a captivating and diversified investment opportunity like no other.
Company Overview
Headquartered in New York, DSS Inc. (NYSE: DSS) is a holding company with diverse business interests that hold massive market potential across various industries. The Company operates in sectors such as product packaging, biotechnology, financial services, securities and investment management, consumer marketing, alternative trading, secure living, and alternative energy. The Company's nine divisions and forty subsidiaries offer innovative, flexible, and real-world solutions that provide mutual benefits for businesses and their customers and creates sustainable value and opportunity for transformation and value creation.
DSS Inc.'s Diversified Portfolio…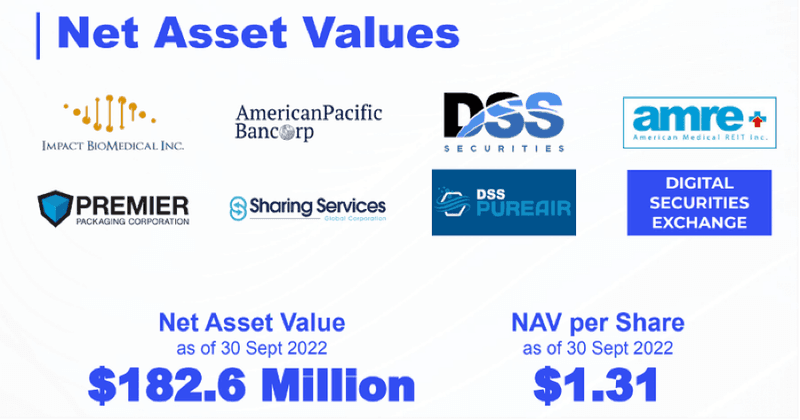 DSS Securities, a subsidiary of DSS, focuses on facilitating capital raising, wealth management, mergers and acquisitions, private placements, and other corporate finance activities for its clients. DSS Securities leverages its industry knowledge and network to offer tailored financial solutions to businesses across various sectors. The subsidiary aims to assist clients in accessing capital markets, executing strategic transactions, and maximizing their personal growth potential. DSS Securities plays a crucial role in supporting the overall growth and expansion strategies of DSS Inc. DSS Securities alone has over $1.7 billion in assets under management.
Premier Packaging is a subsidiary of DSS Inc that specializes in providing innovative paperboard packaging solutions. With expertise in design, manufacturing, and distribution, Premier Packaging offers a wide range of packaging products to meet the diverse needs of businesses. They focus on creating sustainable and cost-effective folding cartons and packaging solutions for consumer products to highlight and differentiate their brands while creating unique display and protection attributes.
Impact Biomedical is a portfolio within DSS Inc that focuses on advancing biomedical technologies and solutions. With a mission to improve healthcare outcomes and patient well-being, Impact Biomedical invests in research and development of innovative medical devices, diagnostics, and therapies. They collaborate with leading scientists, medical professionals, and technology partners to develop cutting-edge solutions that address critical healthcare challenges. Impact Biomedical's goal is to revolutionize healthcare delivery, enhance diagnostics and treatment options, and positively impact the lives of patients worldwide.
Impact Biomedical is being spun off to DSS shareholders of record on June 30 with a Distribution Date of July 14 (Four shares of Impact for every one DSS share).
American Pacific Bancorp, the banking subsidiary of DSS Inc, stands out as the most prepared for an initial public offering (IPO) among DSS's holdings. It is expected that American Pacific Bancorp will also distribute dividends to shareholders as early as 2023. Based on industry standards, the bank's valuation is projected to be around four to five times its outstanding loans, which currently amount to approximately $40 million, projecting its estimated value between $144 million and $180 million. Recent reports indicate that American Pacific Bancorp is achieving an average return of approximately 10.6% on its loan portfolio.
American Medical REIT is a real estate investment trust (REIT) subsidiary of DSS Inc that specializes in healthcare real estate properties. REIT is currently on hold as the Company plans to get it to critical size before spinning off to shareholders. ·If DSS retains half of this bank after the spin-off, this business alone could be worth more than the entire DSS enterprise value.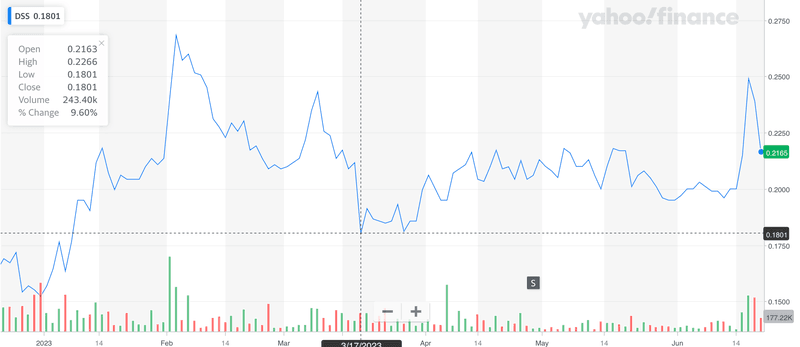 Market Opportunity
·The markets DSS operates in have unlimited potential and the opportunities within multiple high-growth markets are endless, predominantly because entities within these sectors are contemporary, scalable, and offer recurring revenue streams.
Product packaging is projected to surpass $1.3 trillion by 2028.
Biotechnology market is expected to be worth around $3.44 trillion by 2030. DSS shareholders will get their first stock dividend in the June 30 spinoff of Impact Biomedical.
Direct Marketing is a global business generating approximately $180 billion and is projected to have its fifth year of double-digit growth spurred by the new Gig Economy.
Commercial Lending Growth is at a 14-Year High in 2022, and market size valued at over $8 billion in 2020, is projected to reach almost $30 billion by 2030.
Securities is a high-growth sector of $70 trillion and REITs earnings increased 24.6% this past year.
Final Thoughts
DSS Inc. presents an attractive investment opportunity as it operates as a holding company with a diverse portfolio of undervalued assets across multiple sectors.· Recently, companies like Johnson & Johnson, General Electric Company, and 3M Co. have been making headlines due to spinoff opportunities for shareholders. This makes DSS an exciting and unique opportunity for investors, as the company has multiple potential IPO spin-offs under its wing for 2023 which could provide investors with pure-play tickers just by owning shares of DSS. The company's holdings, which include Premier Packaging, Impact Biomedical, American Medical REIT, and others, offer potential for growth and value creation.
With a strong management team at the helm, DSS Inc. is well-positioned for success in its various business ventures.
Disclaimer
This website is a wholly owned subsidiary of SCD Media, LLC, herein referred to as Smallcaps Daily. Our publications are a commercial advertisement and are for general information purposes ONLY. We are engaged in the business of marketing and advertising companies for monetary compensation. We may receive compensation for this article on a PPC basis as an affiliate. Never invest in any stock featured on our site or emails unless you can afford to lose your entire investment. The disclaimer is to be read and fully understood before using our services, joining our site or our email/blog list as well as any social networking platforms we may use. PLEASE NOTE WELL: Smallcaps Daily and its employees are not a Registered Investment Advisor, Broker Dealer or a member of any association for other research providers in any jurisdiction whatsoever.Release of Liability: Through use of this website viewing or using you agree to hold Smallcaps Daily, its operators owners and employees harmless and to completely release them from any and all liability due to any and all loss (monetary or otherwise), damage (monetary or otherwise), or injury (monetary or otherwise) that you may incur. The information contained herein is based on sources which we believe to be reliable but is not guaranteed by us as being accurate and does not purport to be a complete statement or summary of the available data. Smallcaps Daily encourages readers and investors to supplement the information in these reports with independent research and other professional advice. All information on featured companies is provided by the companies profiled, or is available from public sources and Smallcaps Daily makes no representations, warranties or guarantees as to the accuracy or completeness of the disclosure by the profiled companies. None of the materials or advertisements herein constitute offers or solicitations to purchase or sell securities of the companies profiled herein and any decision to invest in any such company or other financial decisions should not be made based upon the information provided herein. Instead Smallcaps Daily strongly urges you conduct a complete and independent investigation of the respective companies and consideration of all pertinent risks. Readers are advised to review SEC periodic reports: Forms 10-Q, 10K, Form 8-K, insider reports, Forms 3, 4, 5 Schedule 13D. Smallcaps Daily is compliant with the Can Spam Act of 2003. Salesparq, LLC does not offer such advice or analysis, and Smallcaps Daily further urges you to consult your own independent tax, business, financial and investment advisors. Investing in micro-cap and growth securities is highly speculative and carries and extremely high degree of risk. It is possible that an investors investment may be lost or impaired due to the speculative nature of the companies profiled. The Private Securities Litigation Reform Act of 1995 provides investors a safe harbor in regard to forward-looking statements. Any statements that express or involve discussions with respect to predictions, expectations, beliefs, plans, projections, objectives, goals, assumptions or future events or performance are not statements of historical fact may be forward looking statements. Forward looking statements are based on expectations, estimates, and projections at the time the statements are made that involve a number of risks and uncertainties which could cause actual results or events to differ materially from those presently anticipated. Forward looking statements in this action may be identified through use of words such as projects, foresee, expects, will, anticipates, estimates, believes, understands, or that by statements indicating certain actions & quote; may, could, or might occur. Understand there is no guarantee past performance will be indicative of future results.In preparing this publication, Smallcaps Daily, has relied upon information supplied by its customers, publicly available information and press releases which it believes to be reliable; however, such reliability cannot be guaranteed. Investors should not rely on the information contained in this website. Rather, investors should use the information contained in this website as a starting point for doing additional independent research on the featured companies. Smallcaps Daily has not been compensated for this article. The advertisements in this website are believed to be reliable, however, Smallcaps Daily and its owners, affiliates, subsidiaries, officers, directors, representatives and agents disclaim any liability as to the completeness or accuracy of the information contained in any advertisement and for any omissions of materials facts from such advertisement. Smallcaps Daily is not responsible for any claims made by the companies advertised herein, nor is Smallcaps Daily responsible for any other promotional firm, its program or its structure. Smallcaps Daily is not affiliated with any exchange, electronic quotation system, the Securities Exchange Commission or FINRA.