News
EVERMIND Evaluating Public Offering; Unleashing the Power of Cognitive Wellness Through Innovative, Functional Food and Beverage Products
LANCASTER, PA –

(NewMediaWire) – June 05, 2023 –  EVERMIND Inc. ("EVERMIND"), a pioneering consumer products platform dedicated to cognitive health, has announced that it is evaluating a potential public offering of its common stock as it prepares to initiate its nationwide distribution plan.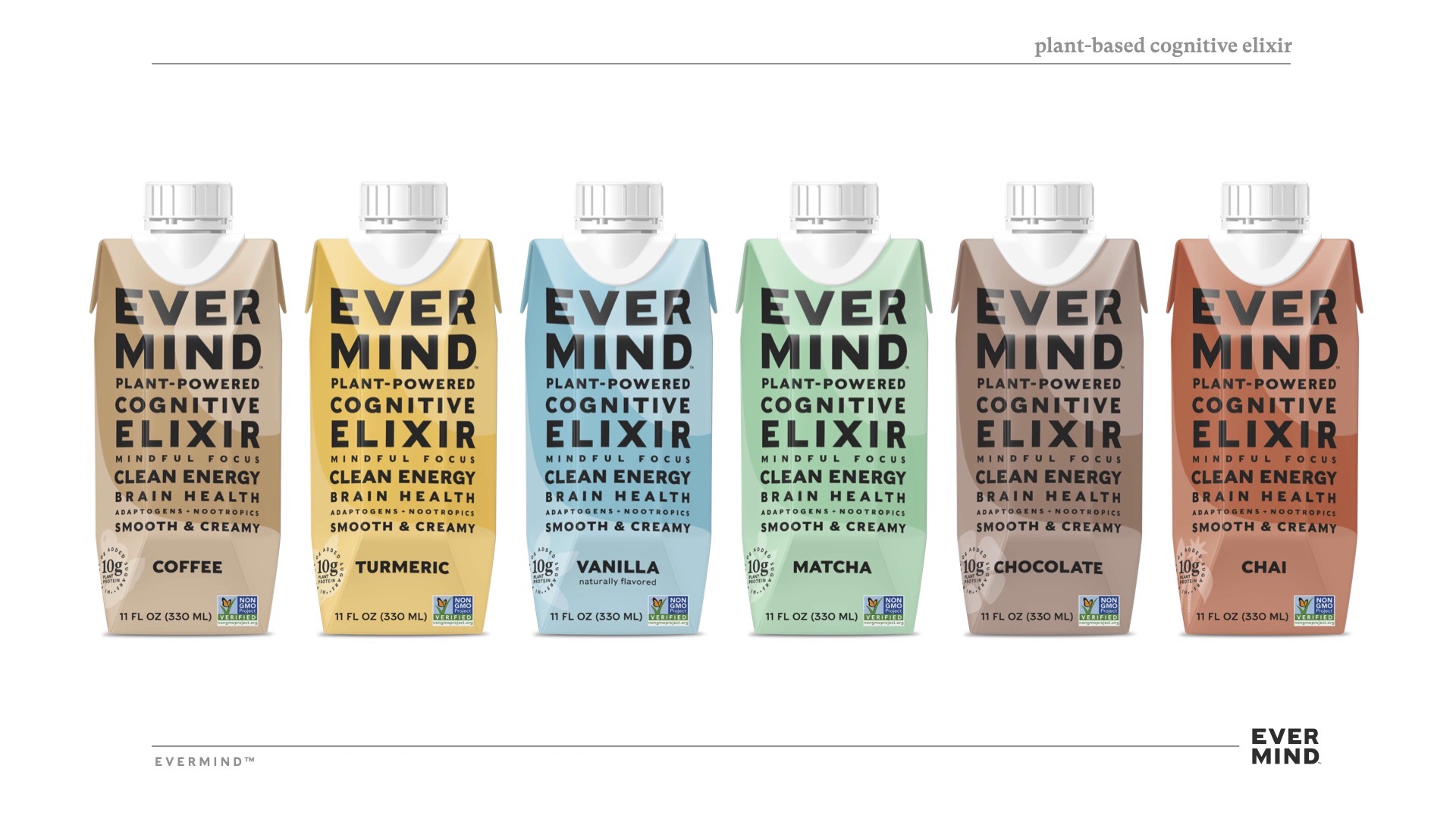 The Company aims to revolutionize the industry by developing, marketing, and distributing science-supported functional food and beverage products under the EVERMIND™ brand name. By leveraging scientific research and innovation, EVERMIND expects to establish the standards of 'daily ritual' cognitive wellness, offering consumers an unparalleled range of products that enhance mental health and empower individuals to unlock their full potential.
EVERMIND has successfully completed a $1.3 million equity raise at a $4 million pre-money valuation and is in discussions with potential bankers for its equity market needs. It expects to utilize a placement in the form of a convertible debt offering in anticipation of a listing of its common stock. 
"While we are an early-stage development company by all measures, we believe that the growth potential may make an early public offering the best approach to meet the capital needs of our growth plans. We have had initial conversations with investment bankers and investor relations  professionals, all of who have been supportive of this approach," stated Jordan P. Balencic, D.O., Founder and CEO of EVERMIND. "While there is certainly a cost associated with a well-executed public company, the decision may enable us to maintain control over our destiny as we work to strengthen our position as a leader in the field of cognitive wellness. We believe our groundbreaking products and commitment to consumer well-being can revolutionize the way individuals approach 'daily ritual' mental health and achieve their full potential."
Founded with a mission to inspire individuals to prioritize their mental  health,  EVERMIND  offers a cutting-edge product line of delicious, plant-based, ready-to-drink (RTD) "cognitive elixirs." These doctor-formulated beverages have been scientifically proven through academic research to provide clean energy, mental focus, and long-term brain health benefits. Each SKU contains a proprietary blend of nootropics and adaptogens, delivering 10g of plant-based protein and serving as an excellent source of ALA Omega-3 healthful fatty acids. Notably, EVERMIND's beverages are high in dietary fiber, contain no added sugar, and fulfill all the benefit drivers and product standards sought by health-conscious consumers.
For more information about EVERMIND and its mission to prioritize cognitive wellness, please visit www.thinkevermind.com. Interested parties are asked to reach out by email to: jbalencic@thinkevermind.com or by phone to: (717) 219-7338.
About EVERMIND
EVERMIND is an emerging consumer products platform dedicated to the development, marketing, sale, and distribution of highly differentiated, science-supported functional food and beverage products for cognitive health. The company's flagship product line, EVERMIND™, consists of delicious plant-based, ready-to-drink "cognitive elixirs" designed to provide clean energy, mental focus, and long-term brain health benefits. With an unwavering commitment to consumer well-being, EVERMIND seeks to inspire individuals to prioritize their mental health and unlock their full potential.
The world is currently witnessing a momentous movement toward prioritizing mental wellness. Whether in personal or professional lives, people are actively seeking ways to enhance cognitive capabilities, alleviate stress, and optimize brain function. As consumers increasingly prioritize mental health, EVERMIND recognizes the role of functional food and beverages as an accessible and preferred means of achieving this objective. The company aims to establish itself as the world's first widely recognized brand that authentically prioritizes the promotion of cognitive health and mental well-being through scientifically proven, functional food and beverage products. By doing so, EVERMIND seeks to maximize its penetration of the multi-billion-dollar opportunity in the consumer-packaged goods (CPG) industry. 
No Offer or Solicitation
This press release shall not constitute a solicitation of a proxy, consent, or authorization with respect to any securities or in respect of the proposed business combination. This press release shall also not constitute an offer to sell, the solicitation of an offer to sell or an offer to buy, or the solicitation of an offer to buy any securities or a solicitation of any vote or approval, nor shall there be any sale of securities in any jurisdiction in which such offer, solicitation, or sale would be unlawful prior to registration or qualification under the securities laws of any such jurisdiction. No offer of securities shall be made except by means of a prospectus meeting the requirements of Section 10 of the Securities Act of 1933, as amended. 
Forward-Looking Statements  
This press release contains forward-looking statements, including, but not limited to, statements related to the expected foreclosure of several of our clinics. Words such as "expects," "anticipates," "aims," "projects," "intends," "plans," "believes," "estimates," "seeks," "assumes," "may," "should," "could," "would," "foresees," "forecasts," "predicts," "targets," "commitments," and variations of such words and similar expressions are intended to identify such forward-looking statements. We caution you that the foregoing may not include all the forward-looking statements made in this press release. 
These forward-looking statements are based upon the Company's current plans, assumptions, beliefs, and expectations. Forward-looking statements are subject to the occurrence of many events outside of the Company's control. Actual results and the timing of events may differ materially from those contemplated by such forward-looking statements due to numerous factors that involve substantial known and unknown risks and uncertainties. These risks and uncertainties include, among other things, may adversely impact the Company's internal programs, recruitment and retention of skilled personnel, employee and management focus, business operations, customer relationships, and overall reputation; and other risks and uncertainties.
Investor Relations Contact:
Jordan P. Balencic, D.O.
CEO & Co-Founder
Phone: (717) 219-7338
Email: jbalencic@thinkevermind.com
View the original release on www.newmediawire.com