Featured
G Medical Innovations: The Perfect Combination of High Growth and Profitability in One Company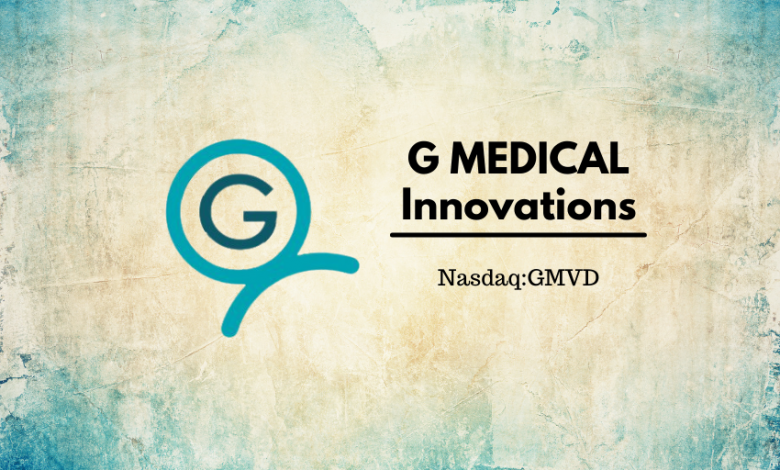 On average healthcare takes up about 10% of a country's GDP and in the USA, it takes up more than 18%, the largest in the world. Not only is healthcare one of the biggest industries in the world, it is also one of the most inefficient. A study published by JAMA in 2019 showed the estimated cost of waste in the healthcare industry is somewhere between $760-$935 billion every year in America. These costs come from inefficiencies from areas like overtreatment ($102.4 billion), administrative complexity ($256.6 billion) or failure of care coordination ($78.2 billion) to only name a few. Cost effective and accessible methods of bringing patients and doctors together are becoming more important now more than ever as health care providers struggle to keep costs low and improve service.
Mobile health or "mHealth" is a very exciting sector within healthcare helping to combat these costly inefficiencies through using new technology and devices that allows patients to better manage, monitor and improve personal health outcomes remotely. This sector is preparing for staggering growth, with a market value of $43.41 billion in 2020 and expectations to reach $140.46 billion by 2028 (with a CAGR of 15.82%) marks a massive market opportunity for innovative companies to capitalize on.
A few companies are already at the forefront of this new and budding healthcare sector and are setting the example for how to achieve a more accessible and efficient healthcare system.
Company Overview
One such company that is a clear leader within mobile health is G Medical Innovations (GMVD). Founded in 2014, G Medical is a cutting-edge mobile health company that develops and markets clinical and consumer medical-grade health monitoring solutions. Their mission is to:
"Usher in a new era of healthcare and wellness by utilizing its patented wireless technologies, and proprietary information technology and service platforms, to empower a new generation of consumers, patients and providers to improve patient care."
The company developed a strong eco-system? (Remote Vital Signs Monitoring System) within the mobile health sector called the Prizma . A plug-and-play medical device that communicates with the user's smartphone, and allows its users to measure ECG, Heart rate, SpO2, body temperature and stress (HRV) at clinical grade reporting standards and accuracy. This information is then uploaded to the Prizma User Portal, which is where users can view test results, reports, receive updates and share this data with their personal physician.
They also offer their VSMS Extended Holter Patch System, a biosensor lasting 14 days and not much bigger than a nicotine patch, which, when attached to the patient's chest, records multi-channel (6 leads) ECG data, which can be transmitted in near real time to G Medical's clinical center and reported to doctors for review.
With their new proprietary technology and innovative suite of products G Medical is helping patients receive the individualized care they need from doctors, without having to step foot in a hospital or care facility. They are also helping to reduce the burden on healthcare institutions by reducing the number of readmissions, increasing efficiency, and making patient information more readily accessible to professionals.
A Scalable Business Model Built for Profitability
G Medical's growth strategy focuses on business-to-business and business-to-consumer sales with their customers including hospitals, senior care facilities and the patients themselves. With multiple revenue streams coming from selling their products, service fees from accessing their online portal and re-orders from their disposable products G Medical is building a robust and scalable business model that stays with the patient through the entire healthcare life cycle of pre-hospitalization, hospitalization, and post discharge. This has helped G Medical see their revenue grow from $109,000 in 2017 to $5.53 million in 2019, a CAGR of 612%. Revenue in 2020 was reduced to $4.9 million due to the economic implications of COVID-19 but despite this slowdown they were able to improve their operating margin from a loss of 5.5% in 2017 to a profit of 21% in 2020, validating their business model and ability to scale operations profitably.
Management's Ability to Gain FDA Approval Amidst the Pandemic
Leading the company is President and CEO Dr. Yacov Geva who has been a trailblazer within the medical device and remote monitoring services area previously founding LifeWatch AG and holds degrees in both Mechanical and Nuclear Engineering, a Ph.D. in Business Administration from the International School of Management, and an honorary doctorate from Oxford Brooks University. Combined, G Medical's management team is bringing over 25 years of medical device development and has gained over 48 FDA approvals.
On May 14, 2020, G Medical received emergency authorization by the FDA for the use of their VSMS ECG Patch to be used in a hospital setting, allowing healthcare professionals to remotely monitor a patient's heart who are also undergoing treatment for COVID-19 with prescription drugs that, in some cases can cause life threatening arrhythmias. The FDA stated the approval was obtained because there were no adequate alternatives currently available in the market. This was a major step for G Medical as it sets the precedent for further FDA approvals down the road, proving that their technology and mobile health products are helping to save lives and solve real-world problems within healthcare.
Key Takeaway
G Medical has seen great success in the past few years, and others are starting to take notice. New companies like Current Health who has created their own health monitoring device and enterprise level platform to track patient's vitals in real time. Or Biobeat, a company attempting to use artificial intelligence to create actionable insights on patient care through their wristwatch and chest attachment, are examples of companies attempting to replicate the success and strong growth G Medical has seen for the last 4 years.
| | | | |
| --- | --- | --- | --- |
| | G Medical | Current Health | Biobeat |
| Employees | 75+ | 35-55 | 12-20 |
| CEO Rating | 89% | 90% | 90% |
| Revenue | <$5.5 million | $4million | $1.8 million |
Despite the mobile health space getting crowded these competitors still have their work cut out for them before they eclipse G Medical. With large (and still growing) revenue numbers, an expanding international team of employees and a comparable approval rating of the CEO you can start to see exactly why G Medical is a leader within the mobile health space. The companies continuous innovation in their products and ability to attain profitability so early in their growth story is proving difficult to replicate and creating a strong moat for G Medical to build on.
G Medical currently has a share price of $4.07, a market cap of $54.8 million and is trading at only 11.18x sales. Markets have reached all-time highs in 2021 meaning investors are having to look harder for companies with fair valuations. With a total addressable market projected to reach $140.46 billion by 2028, G Medical has barely grabbed a sliver of the total market they are trying to serve and is showing all the signs of being significantly undervalued. With a strong management team, a wide array of mobile health products and success in gaining FDA approval this young company has only scratched the surface of their growth potential with the best still yet to come. Today presents investors the rare opportunity to buy a company that has both incredible future potential and an already profitable business model for a significant discount.
---
Disclaimer
No Positions
Disclaimer
This website is a wholly owned subsidiary of Salesparq, LLC, herein referred to as Salesparq, LLC. Our publications are a commercial advertisement and are for general information purposes ONLY. We are engaged in the business of marketing and advertising companies for monetary compensation. We may receive compensation for this article on a PPC basis as an affiliate. Never invest in any stock featured on our site or emails unless you can afford to lose your entire investment. The disclaimer is to be read and fully understood before using our services, joining our site or our email/blog list as well as any social networking platforms we may use.PLEASE NOTE WELL: Salesparq, LLC and its employees are not a Registered Investment Advisor, Broker Dealer or a member of any association for other research providers in any jurisdiction whatsoever.Release of Liability: Through use of this website viewing or using you agree to hold Salesparq, LLC, its operators owners and employees harmless and to completely release them from any and all liability due to any and all loss (monetary or otherwise), damage (monetary or otherwise), or injury (monetary or otherwise) that you may incur. The information contained herein is based on sources which we believe to be reliable but is not guaranteed by us as being accurate and does not purport to be a complete statement or summary of the available data. Salesparq, LLC encourages readers and investors to supplement the information in these reports with independent research and other professional advice. All information on featured companies is provided by the companies profiled, or is available from public sources and Salesparq, LLC makes no representations, warranties or guarantees as to the accuracy or completeness of the disclosure by the profiled companies. None of the materials or advertisements herein constitute offers or solicitations to purchase or sell securities of the companies profiled herein and any decision to invest in any such company or other financial decisions should not be made based upon the information provided herein. Instead Salesparq, LLC strongly urges you conduct a complete and independent investigation of the respective companies and consideration of all pertinent risks. Readers are advised to review SEC periodic reports: Forms 10-Q, 10K, Form 8-K, insider reports, Forms 3, 4, 5 Schedule 13D. Salesparq, LLC is compliant with the Can Spam Act of 2003. Salesparq, LLC does not offer such advice or analysis, and Salesparq, LLC further urges you to consult your own independent tax, business, financial and investment advisors. Investing in micro-cap and growth securities is highly speculative and carries and extremely high degree of risk. It is possible that an investors investment may be lost or impaired due to the speculative nature of the companies profiled. The Private Securities Litigation Reform Act of 1995 provides investors a safe harbor in regard to forward-looking statements. Any statements that express or involve discussions with respect to predictions, expectations, beliefs, plans, projections, objectives, goals, assumptions or future events or performance are not statements of historical fact may be forward looking statements. Forward looking statements are based on expectations, estimates, and projections at the time the statements are made that involve a number of risks and uncertainties which could cause actual results or events to differ materially from those presently anticipated. Forward looking statements in this action may be identified through use of words such as projects, foresee, expects, will, anticipates, estimates, believes, understands, or that by statements indicating certain actions & quote; may, could, or might occur. Understand there is no guarantee past performance will be indicative of future results.In preparing this publication, Salesparq, LLC has relied upon information supplied by its customers, publicly available information and press releases which it believes to be reliable; however, such reliability cannot be guaranteed. Investors should not rely on the information contained in this website. Rather, investors should use the information contained in this website as a starting point for doing additional independent research on the featured companies. Salesparq, LLC has not been compensated for this article. The advertisements in this website are believed to be reliable, however, Salesparq, LLC and its owners, affiliates, subsidiaries, officers, directors, representatives and agents disclaim any liability as to the completeness or accuracy of the information contained in any advertisement and for any omissions of materials facts from such advertisement. Salesparq, LLC is not responsible for any claims made by the companies advertised herein, nor is Salesparq, LLC responsible for any other promotional firm, its program or its structure. Salesparq, LLC is not affiliated with any exchange, electronic quotation system, the Securities Exchange Commission or FINRA.