News
Golden Matrix and MeridianBet Sign Amended and Restated Purchase Agreement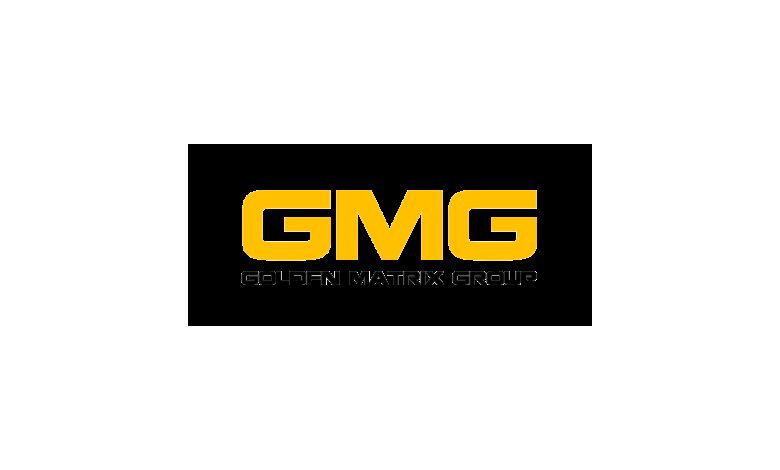 LAS VEGAS, NV –

(NewMediaWire) – June 30, 2023 – Golden Matrix Group, Inc. (NASDAQ: GMGI)("GMGI", "Golden Matrix" or the "Company"), a developer, licensor and global operator of online gaming and eCommerce platforms, systems and gaming content, and MeridianBet Group, one of Southeast Europe's leading business-to-consumer (B2C) sports betting and gaming groups, with headquarters in Malta, operating in multiple markets across Europe, Africa and Latin America, today announced that the companies have entered into an Amended and Restated Purchase Agreement, to extend the required closing date and to modify additional terms of the previously announced definitive agreement, pursuant to which GMGI has agreed to acquire the MeridianBet Group and its related companies.
Under the terms of the revised agreement, among other changes to the consideration payable by GMGI to the sellers, the cash required to be paid by GMGI at the closing of the transaction has been reduced from $50 million to $30 million (with $20 million in non-contingent cash consideration due post-closing). GMGI is currently working to obtain the financing required to complete the transaction and plans to file the required proxy statement to seek shareholder approval for the acquisition, among other items, in the third quarter of 2023. The acquisition is expected to close in the third or fourth quarter of 2023, subject to various conditions to closing, including GMGI raising required funding, GMGI shareholder approval, and other items.
Mr. Anthony Brian Goodman, Chief Executive Officer of GMGI, stated, "In consideration of the reduced cash amount required to be paid at the closing of the transaction, the revised cash and stock transaction now has a value of approximately $331 million, with the stock consideration priced at $3 per share – currently an approximate 38% premium to GMGI's 30-day VWAP closing price (with 82,141,857 shares of common stock due at the initial closing). MeridianBet has increased its year-to-date revenues considerably against last year's revenues and the proforma performance of the combined company following the acquisition is now projected to be approximately $31 million in Adjusted EBITDA for the October 31, 2023 year, and approximately $139 million in revenues, based on MeridianBet's year to date financial statements and financial projections. MeridianBet's impressive performance thus far in 2023 gives us even greater confidence in the value of this acquisition, which is expected to bring significant benefits to GMGI from both a financial and operational standpoint, and our management team is confident it will drive long-term value for all our stakeholders."
As a Nasdaq company, GMGI has been seeking opportunities to grow and expand in a strategic and sustainable way and the acquisition of MeridianBet is expected to provide GMGI access to new and fast growing regulated B2C markets in Eastern Europe, which online gambling market, according to a 2023 report by Statista, is expected to reach US $894.60 million in 2023, and US $1.231 billion by 2027.
For additional information regarding the sale and purchase agreement, the amended terms associated therewith, including a breakdown of all of the consideration payable thereunder, please refer to Golden Matrix's Current Report on Form 8-K, which has been filed today with the Securities and Exchange Commission and is available at www.sec.gov
About MeridianBet Group
Founded in 2001, the MeridianBet Group is a well-established online sports betting and gaming group, licensed and currently operating in 15 jurisdictions across Europe, Africa and South America. The MeridianBet Group's successful business model utilizes proprietary technology and scalable systems, thus allowing it to operate in multiple countries and currencies and with an omni-channel approach to markets, including retail, desktop online and mobile. For more information, visit https://ir.meridianbet.com.
About Golden Matrix
Golden Matrix Group, Inc., based in Las Vegas NV, is an established business-to-business (B2B) and B2C gaming technology company operating across multiple international markets. The B2B division of Golden Matrix develops and licenses proprietary gaming platforms for its extensive list of clients and RKings, its B2C division, operates a high-volume eCommerce site enabling end users to enter paid-for competitions on its proprietary platform in authorized markets. The company also owns and operates MEXPLAY, a regulated online casino in Mexico.
Our sophisticated software automatically declines any gaming or redemption requests from within the United States, in strict compliance with current US law.
FORWARD-LOOKING STATEMENTS
Certain statements made in this press release contain forward-looking information within the meaning of applicable securities laws, including within the meaning of the Private Securities Litigation Reform Act of 1995 ("forward-looking statements"). Words such as "strategy," "expects," "continues," "plans," "anticipates," "believes," "would," "will," "estimates," "intends," "projects," "goals," "targets" and other words of similar meaning are intended to identify forward-looking statements but are not the exclusive means of identifying these statements.
Important factors that may cause actual results and outcomes to differ materially from those contained in such forward-looking statements include, without limitation, the ability of the parties to close the agreement for GMGI to acquire MeridianBet, as amended (the "Purchase Agreement") on the terms set forth in, and pursuant to the required timing set forth in, the Purchase Agreement, if at all; the occurrence of any event, change or other circumstances that could give rise to the right of one or all of the shareholders of MeridianBet Group or GMGI (collectively, the "Purchase Agreement Parties") to terminate the Purchase Agreement; the effect of such termination, including breakup and other fees potentially payable in connection therewith; the outcome of any legal proceedings that may be instituted against the Purchase Agreement Parties or their respective directors or officers; the ability to obtain regulatory and other approvals and meet other closing conditions to the Purchase Agreement on a timely basis or at all, including the risk that regulatory and other approvals required for the Purchase Agreement are not obtained on a timely basis or at all, or are obtained subject to conditions that are not anticipated or the expected benefits of the transaction; the ability of GMGI to obtain the funding required to complete such acquisition, the terms of such funding, dilution caused thereby and/or covenants agreed to in connection therewith; the ability to obtain approval by GMGI's shareholders on the expected schedule of the transactions contemplated by the Purchase Agreement; potential adverse reactions or changes to business relationships resulting from the announcement or completion of the Purchase Agreement; the ability of GMGI to retain and hire key personnel; the diversion of management's attention from ongoing business operations; the expected synergistic relationships and cost savings from the transactions contemplated by the Purchase Agreement; uncertainty as to the long-term value of the common stock of GMGI following the closing of the Purchase Agreement; the business, economic and political conditions in the markets in which the Purchase Agreement Parties operate; the effect on GMGI and its operations of the ongoing Ukraine/Russia conflict, increased interest rates, recessions and increased inflation; the need for additional financing, the terms of such financing and the availability of such financing; the ability of GMGI and/or its subsidiaries to obtain additional gaming licenses; the ability of GMGI to manage growth; GMGI's ability to complete acquisitions and the available funding for such acquisitions; disruptions caused by acquisitions; dilution caused by fund raising, the conversion of outstanding preferred stock and/or acquisitions; GMGI's ability to maintain the listing of its common stock on the Nasdaq Capital Market; GMGI's expectations for future growth, revenues, and profitability; GMGI's expectations regarding future plans and timing thereof; GMGI's reliance on its management; the fact that GMGI's chief executive officer has voting control over GMGI and the fact that the sellers will obtain voting control over the Company following the completion of the acquisition of MeridianBet; related party relationships; the potential effect of economic downturns, recessions, increases in interest rates and inflation, and market conditions, decreases in discretionary spending and therefore demand for our products and services, and increases in the cost of capital, related thereto, among other affects thereof, on GMGI's operations and prospects; GMGI's ability to protect proprietary information; the ability of GMGI to compete in its market; GMGI's lack of effective internal controls; dilution caused by efforts to obtain additional financing; the effect of current and future regulation, GMGI's ability to comply with regulations and potential penalties in the event it fails to comply with such regulations and changes in the enforcement and interpretation of existing laws and regulations and the adoption of new laws and regulations that may unfavorably impact our business; the risks associated with gaming fraud, user cheating and cyber-attacks; risks associated with systems failures and failures of technology and infrastructure on which GMGI's programs rely; foreign exchange and currency risks; the outcome of contingencies, including legal proceedings in the normal course of business; the ability to compete against existing and new competitors; the ability to manage expenses associated with sales and marketing and necessary general and administrative and technology investments; and general consumer sentiment and economic conditions that may affect levels of discretionary customer purchases of GMGI's products, including potential recessions and global economic slowdowns. Although we believe that our plans, intentions and expectations reflected in or suggested by the forward-looking statements we make in this release are reasonable, we provide no assurance that these plans, intentions or expectations will be achieved.
Other important factors that may cause actual results and outcomes to differ materially from those contained in the forward-looking statements included in this communication are described in GMGI's publicly filed reports, including, but not limited to, under the "Special Note Regarding Forward-Looking Statements," "Risk Factors" and "Management's Discussion and Analysis of Financial Condition and Results of Operations" sections of GMGI's periodic and current filings with the SEC, including the Form 10-Qs and Form 10-Ks, including, but not limited to, GMGI's Annual Report on Form 10-K for the year ended October 31, 2022 and its Quarterly Report on Form 10-Q for the quarter ended April 30, 2023. These reports are available at www.sec.gov.
The Company cautions that the foregoing list of important factors is not complete, and does not undertake to update any forward-looking statements except as required by applicable law. All subsequent written and oral forward-looking statements attributable to GMGI or any person acting on behalf of any Purchase Agreement Parties are expressly qualified in their entirety by the cautionary statements referenced above.
Other unknown or unpredictable factors also could have material adverse effects on GMGI's future results. The forward-looking statements included in this press release are made only as of the date hereof. GMGI cannot guarantee future results, levels of activity, performance or achievements. Accordingly, you should not place undue reliance on these forward-looking statements. Finally, GMGI undertakes no obligation to update these statements after the date of this release, except as required by law, and takes no obligation to update or correct information prepared by third parties that is not paid for by GMGI. If we update one or more forward-looking statements, no inference should be drawn that we will make additional updates with respect to those or other forward-looking statements.
Additional Information and Where to Find It
This communication does not constitute a solicitation of any vote, proxy or approval in connection with the Purchase Agreement or related transactions. In connection with the transactions contemplated by the Purchase Agreement, GMGI plans to file with the Securities and Exchange Commission (SEC) a proxy statement to seek shareholder approval for the Purchase Agreement and the issuance of shares of common stock in connection therewith, which, when finalized, will be sent to the shareholders of GMGI seeking their approval of the respective transaction-related proposals, as well as other documents regarding the proposed transactions. This communication is not a substitute for any proxy statement or other document GMGI may file with the SEC in connection with the proposed transaction. INVESTORS AND SECURITY HOLDERS ARE URGED TO READ THE PROXY STATEMENT, AS WELL AS ANY AMENDMENTS OR SUPPLEMENTS TO THOSE DOCUMENTS AND ANY OTHER RELEVANT DOCUMENTS FILED OR TO BE FILED WITH THE SEC IN CONNECTION WITH THE TRANSACTIONS CONTEMPLATED BY THE PURCHASE AGREEMENT, WHEN THEY BECOME AVAILABLE, BECAUSE THEY WILL CONTAIN IMPORTANT INFORMATION ABOUT GMGI AND THE PURCHASE AGREEMENT AND THE PROPOSED PURCHASE TRANSACTION.
Investors and security holders may obtain copies of these documents free of charge through the website maintained by the SEC at www.sec.gov or from GMGI at its website, https://goldenmatrix.com/investors-overview/. Documents filed with the SEC by GMGI will be available free of charge on the "Investors," "SEC Filings" page of our website at https://goldenmatrix.com/investors-overview/sec-filings/ or, alternatively, by directing a request by mail, email or telephone to GMGI at 3651 Lindell Road, Suite D131, Las Vegas, NV 89103;  or (702) 318-7548, respectively.
Participants in the Solicitation
The Company and certain of its respective directors and executive officers may be deemed to be participants in the solicitation of proxies from the respective shareholders of GMGI in respect of the transactions contemplated by the Purchase Agreement under the rules of the SEC. Information about GMGI's directors and executive officers and their ownership of GMGI is available in GMGI's Annual Report on Form 10-K for the year ended October 31, 2022, as filed with the Securities and Exchange Commission on January 30, 2023.
The sellers, MeridianBet Group, and their respective directors, managers, and executive officers may also be deemed to be participants in the solicitation of proxies from GMGI's shareholders in connection with the Purchase Agreement. A list of the names of such parties and information regarding their interests in the Purchase Agreement will be included in the proxy statement for the Purchase Agreement when available.
Other information regarding the participants in the proxy solicitation and a description of their direct and indirect interests, by security holdings or otherwise, will be contained in the proxy statement and other relevant materials to be filed with the SEC regarding the Purchase Agreement when they become available. Investors should read the proxy statement carefully when it becomes available before making any voting or investment decisions. You may obtain free copies of these documents from GMGI using the sources indicated above.
No Offer or Solicitation
This communication is for informational purposes only and is not intended to and shall not constitute a proxy statement or the solicitation of a proxy, consent or authorization with respect to any securities or in respect of the Purchase Agreement and is not intended to and shall not constitute an offer to sell or the solicitation of an offer to sell or the solicitation of an offer to buy or subscribe for any securities or a solicitation of any vote of approval, nor shall there be any sale, issuance or transfer of securities in any jurisdiction in which such offer, solicitation or sale would be unlawful prior to registration or qualification under the securities laws of any such jurisdiction.
Projections
The financial projections (the "Projections") included herein were prepared by GMGI in good faith using assumptions believed to be reasonable. A significant number of assumptions about the operations of the business of GMGI were based, in part, on economic, competitive, and general business conditions prevailing at the time the Projections were developed. Any future changes in these conditions, may materially impact the ability of GMGI to achieve the financial results set forth in the Projections. The Projections are based on numerous assumptions, including realization of the operating strategy of GMGI; industry performance; no material adverse changes in applicable legislation or regulations, or the administration thereof, or generally accepted accounting principles; general business and economic conditions; competition; retention of key management and other key employees; absence of material contingent or unliquidated litigation, indemnity, or other claims; and other matters, many of which will be beyond the control of GMGI, and some or all of which may not materialize. Additionally, to the extent that the assumptions inherent in the Projections are based upon future business decisions and objectives, they are subject to change. Although the Projections are presented with numerical specificity and are based on reasonable expectations developed by GMGI's management, the assumptions and estimates underlying the Projections are subject to significant business, economic, and competitive uncertainties and contingencies, many of which will be beyond the control of GMGI. Accordingly, the Projections are only estimates and are necessarily speculative in nature. It is expected that some or all of the assumptions in the Projections will not be realized and that actual results will vary from the Projections. Such variations may be material and may increase over time. In light of the foregoing, readers are cautioned not to place undue reliance on the Projections. The projected financial information contained herein should not be regarded as a representation or warranty by GMGI, its management, advisors, or any other person that the Projections can or will be achieved. GMGI cautions that the Projections are speculative in nature and based upon subjective decisions and assumptions. As a result, the Projections should not be relied on as necessarily predictive of actual future events.
The Projections include certain measures not prepared in accordance with generally accepted accounting principles in the United States (GAAP). Specifically, the Projections include an estimate of combined company Adjusted EBITDA, which is defined as net income before interest, taxes, depreciation, amortization and stock-based compensation. Such Non-GAAP financial measure has not been reconciled to the comparable GAAP financial measure because the reconciliation could not be performed without unreasonable efforts. Specifically, the GAAP measures are not accessible on a forward-looking basis because we are currently unable to predict with a reasonable degree of certainty the type and extent of certain items that would be expected to impact the GAAP measures for the combined company. The unavailable information could have a significant impact on our GAAP financial results.
Connect with us:
Twitter – https://twitter.com/GMGI_Group
Instagram – https://www.instagram.com/goldenmatrixgroup/
Contact: ir@goldenmatrix.com
View the original release on www.newmediawire.com