News
Renowned Author and Politician Dr. Shashi Tharoor Honored With Honorary Doctorate at Geneva School of Diplomacy Graduation Ceremony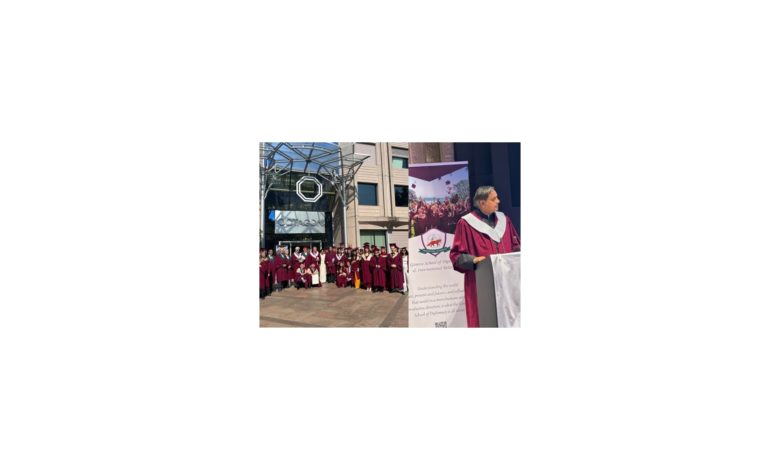 Geneva, Switzerland –

(NewMediaWire) – July 1, 2023 – The Geneva School of Diplomacy & IR
celebrated its graduation ceremony on June 23, 2023, in a grand event marked by
the presence of distinguished guests, including Dr. Shashi Tharoor, who was
conferred with an Honorary Doctorate in International Relations degree.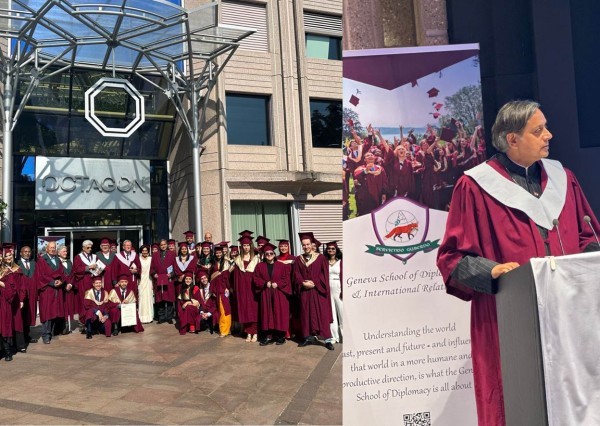 Dr. Tharoor's
honorary doctorate is a testament to his steadfast commitment to defending open
society and democracy, his prolific and enlightened contributions to the
literary world, and his unwavering advocacy for the growth and betterment of
humanity.
Dr. Tharoor, a
prominent figure in the fields of politics, diplomacy, and literature,
captivated the audience with his thought-provoking speech on the current global
landscape, the dwindling significance of multilateralism, and the need for the resurgence
of global efforts to tackle global problems. His articulate, eloquent, and
erudite voice shed light on pressing issues facing the world today and
emphasized the necessity of collaborative efforts among nations.
President of
the Geneva School of Diplomacy, Dr. Colum Murphy, also shared his insightful
thoughts during the ceremony. He highlighted the growing threat of
authoritarianism around the world and commended India's role in bolstering and
strengthening democratic systems globally.
The event was
attended by esteemed Ambassadors and senior diplomats, further underscoring its
significance and the recognition of Dr. Tharoor's exceptional contributions to
diplomacy, literature, and the promotion of democratic values.
Social Links
Facebook: https://www.facebook.com/GenevaSchoolOfDiplomacy/
Twitter: https://twitter.com/genevadiplomacy
LinkedIn: https://www.linkedin.com/school/the-geneva-school-of-diplomacy-&-international-relations/
Instagram: https://www.instagram.com/genevaschoolofdiplomacy/
YouTube: https://www.youtube.com/channel/UChpmfFcdQR82A-Yt9wf1xfw
Flickr: https://www.flickr.com/photos/genevadiplomacy/albums/
Media Contact
Organization: Geneva
School of Diplomacy & International Relations
Contact: Media
Relations
Email: info@genevadiplomacy.com
Website: https://genevadiplomacy.ch/
SOURCE: Geneva School of Diplomacy Media Relations Department