News
Golden Star Enterprises DBA Super Fresh Foods Inc. Announces Expansion Into the Greater Toronto Area and First Shareholder Conference Call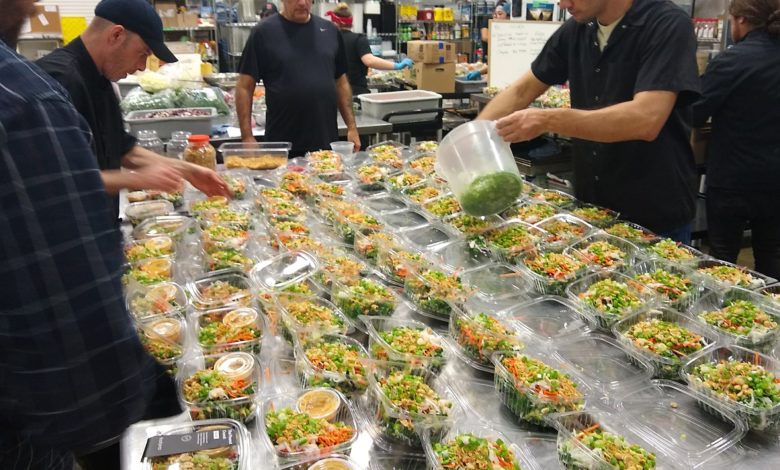 LAS VEGAS, NV –

(NewMediaWire) – June 08, 2023 – Golden Star Enterprises Ltd. (OTCMARKETS: GSPT) DBA Super Fresh Foods (the "Company") is pleased to announce it has formalized its first expansion into the GTA (Greater Toronto Area) and will be launching a regionally focused meal subscription site to be announced.
The framework has been completed for the new website and testing has been completed. The following regions are to be launched first:  Maple, Richmond Hill, Thornhill, Vaughan, Aurora, King City, New Market.  These areas have a combined population of over 1.2 million residents providing an excellent potential customer base.
The Company will offer its proven popular meal items, as well as introducing new menu additions including soups, salads, breakfasts, lunches and dinners.  Our goal is to make our customers' lives easier…and tastier in four easy steps!
1.     Place your order online.
2.     Let our chefs create.
3.     We deliver.
4.     You enjoy!!!
 No planning, shopping or cooking required!
Benny Doro, CEO of the Company, commented, "Our subscription-based meal production and delivery company is changing the way people think about food. Super Fresh Foods offers a convenient, affordable, and delicious way to eat healthy meals without having to spend hours at the shops or in the kitchen. With so many options to choose from, it has never been easier to eat well while maintaining a busy lifestyle."
Conference call
The Company will be hosting a conference call on Tuesday, June 13th at 1 pm EST where Benny Doro, CEO, will be sharing a company update and the plans for further expansion.
Benny Doro, CEO of the Company, noted, "As a public company, one of the main goals of Super Fresh Foods is to ensure that shareholders are getting value for their investment. Building shareholder value is a key component of the Company's plans, and we have developed a strategic and thoughtful approach to our growth.  Please join me next Tuesday as we share our vision."
Please join using this link:   https://v.ringcentral.com/join/300302967
Meeting ID: 300302967
One tap to join audio only from a smartphone:

+16504191505,,300302967# United States (San Mateo, CA)
Or dial:

+1 (650) 4191505 United States (San Mateo, CA)
Access Code/Meeting ID: 300302967
International numbers available: https://v.ringcentral.com/teleconference
About Super Fresh Foods
Super Fresh Foods Inc. is a direct-to-consumer successful meal subscription company which uses a customized proprietary software to manage its logistics by tracking meals from ordering, ingredient acquisition, meal preparation, delivery, and payment across a broad platform of meal delivery assets.
 Super Fresh Foods was established in 2022 and operates through a partnership with All Your Foods in the Vancouver, British Columbia metropolitan area to deliver meals under its "All Your Meals" brand.
 All Your Meals is for people who want to eat healthy food without sacrificing taste and without the hassle of preparing every meal at home. Using proprietary Super Fresh recipes, the All Your Foods kitchen delivers our delicious meals for clients to heat and eat, without sacrificing the freshness or flavor we expect from a home cooked meal. Please visit www.superfreshfoods.ca
This press release contains forward-looking statements that reflect the Company's current beliefs, expectations or intentions regarding future events. Any statements contained in this press release that are not statements of historical fact may be deemed forward-looking statements. Words such as "will," "will be," "anticipate," "predict," "expect" "continue," "future," and similar expressions are intended to identify such forward-looking statements. The Company anticipates that subsequent events and developments may cause views and expectations to change. The Company assumes no obligation, and specifically disclaims any intention or obligation, to update any forward-looking statements, whether as a result of new information, future events or otherwise.
Contact:
Patrick Smyth
250-222-7478
View the original release on www.newmediawire.com