News
Hanryu Holdings, Inc. CEO is Featured in an Interview with SmallCapsDaily
NEW YORK, NY –

(NewMediaWire) – September 01, 2023 – Hanryu Holdings, Inc. (NASDAQ: HRYU), is pleased to announce its CEO, Chang Hyuk Kang, recently conducted an interview with SmallCapsDaily discussing the Company's recent achievements, strategic direction, and vision for the future in the dynamic landscape of K-Culture fandom and media convergence. In the interview, Kang elaborates on how Hanryu Holdings is revolutionizing fan engagement through the FANTOO app, while also highlighting the company's expansion plans and innovative revenue streams.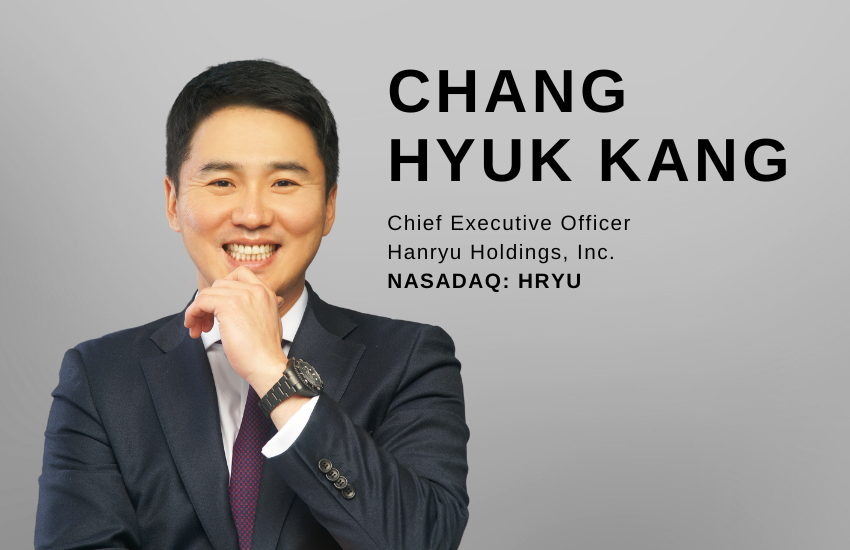 To read the full interview visit: https://smallcapsdaily.com/smallcapsdaily-sits-down-with-hanryu-holdings-inc-ceo-chang-hyuk-kang
About Hanryu Holdings
Hanryu Holdings, Inc., is the creator of the engaging and innovative social media platform, "FANTOO". FANTOO connects users around the world that share similar interests by providing distinctive service offerings, technologies, applications, and websites. Through FANTOO, we provide a global multi-media platform for our users to interact with other like-minded users, to share their appreciation of various types of entertainment and cultures, create their own content, enjoy other users' content, engage in commerce, and experience a "fandom" community we believe is unlike any other.
For more information please visit www.hanryuholdings.com.
Contact Information
SmallCapsDaily
info@smallcapsdaily.com
View the original release on www.newmediawire.com