News
Happy at Home: Professional, Compassionate Home Health Care Services in Waltham, MA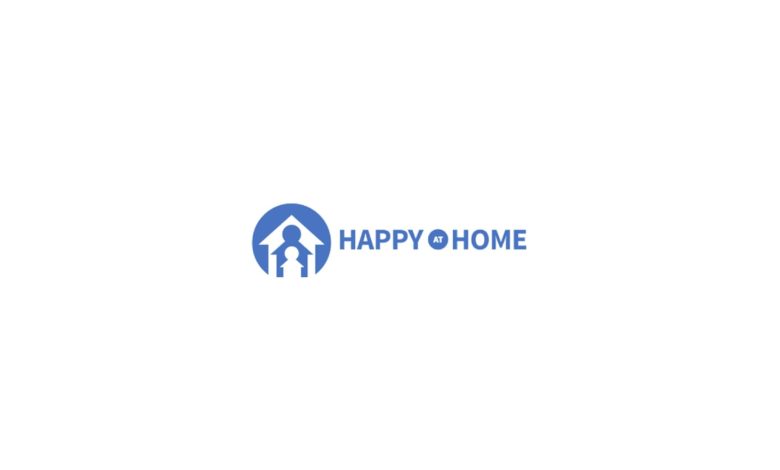 WALTHAM, MA –

(NewMediaWire) – August 3, 2023 – When loved ones fall ill or age, many individuals find themselves thrust into the role of a caregiver, lacking expertise or training to rely on. Studies have revealed that approximately 70% of caregivers experience overwhelming stress, impacting their personal and professional lives. Given these statistics, the significance of a well-equipped home health care agency becomes evident, as it can alleviate the burden on caregivers and ensure proper care for their loved ones.
Happy at Home, located in Waltham, is a home health care agency committed to delivering compassionate services across various settings. They offer professional, private, and secure home healthcare services to patients, older adults, and individuals with disabilities. The agency caters to clients' needs in diverse settings, including assisted living communities, memory care facilities, hospitals, hospices, and rehabilitation centers. Each service is personalized to meet the unique needs and schedules of the clients, ensuring they receive the utmost care and attention they deserve.

The Waltham senior care agency takes pride in its team of certified professionals, comprising skilled individuals such as certified nursing assistants, home health aides, assisted living care attendants, senior caregivers, memory care staff, and home hospice care aides. Their expertise ensures that clients receive the highest standard of care and attention. Moreover, the agency collaborates closely with highly experienced geriatric care managers to offer their clients the most optimal living solutions.
The home healthcare program at Happy at Home is designed to cater to the needs of active seniors who require assistance. Clients have the flexibility to book services based on the hours of support they need each day. The agency offers 24-hour care with well-organized shift rotations to ensure that clients receive sufficient care and attention at all times. To enhance accessibility, Happy at Home accepts various types of payments.
Matching clients with the most suitable caregiver is a priority for Happy at Home. They rely on the expressed needs and preferences of the clients to find the best fit. Clients are encouraged to take a quick 60-second evaluation online to determine their requirements, and staff members discuss the outcomes to better understand their needs. The agency values client feedback and continuously adjusts its services to ensure that every loved one feels safe, valued, and at ease during their care periods.
Clients can expect comprehensive assistance with daily activities, including feeding, toileting, grooming, meal preparation, and clean up, as well as light housekeeping tasks such as laundry and ironing. The staff also provides companionship during outings or walks, engage in conversations, and assists with letter or email writing, reading, grocery shopping, and running errands. In terms of health-related needs, the agency's professionals offer medication management and health appointment reminders, as well as transferring and positioning, including using a Hoyer Lift when necessary.
One of the exceptional features of Happy at Home is its concierge service, which includes comprehensive transport services. Clients can rely on the agency to pick them up and drop them off at convenient locations based on their specified pick-up and drop-off times. The driver or caregiver accompanies the client to various places according to their day's schedule, be it outings, museums, shopping, religious institutions, doctor's appointments, theaters, and more. The agency provides a private car for privacy and security, ensuring clients have a comfortable and pleasant experience.
Notably, clients do not incur extra charges when using Happy at Home's concierge services. There are no additional costs for mileage, as the agency offers a standard charge for the entire day, providing a convenient door-to-door service that enhances clients' lives under their care. The driver or caregiver remains with the client throughout the day, offering assistance whenever needed, exemplifying the agency's dedication to delivering top-notch care and support.
A quote from the agency's website states, "Our goal is to improve our client's health and wellbeing by providing the best solutions possible. We take this challenge seriously and only provide the highest possible level of care with strict safety guidelines, enthusiasm, and compassion. Our team designs highly personalized care plans that are suited to our clients' schedules. We are credentialed and compassionate, with a commitment to excellence."
Call the home health care agency at (781) 205-2105. Happy at Home is located at 13 Ripley Street, Waltham, Massachusetts, 02453, US. Visit the agency's website for more information on their home healthcare services. 
Media Contact:
Company Name: Happy at Home
Contact Person: Margaret Lucero
Phone: (781) 205-2105
Address: 13 Ripley Street
City: Waltham
State: Massachusetts
Postal Code: 02453
Country: US
Website: https://www.happyathomellc.com/