Breaking
Health & Wellness Trends: Transforming the Healthcare Industry and Investment Landscape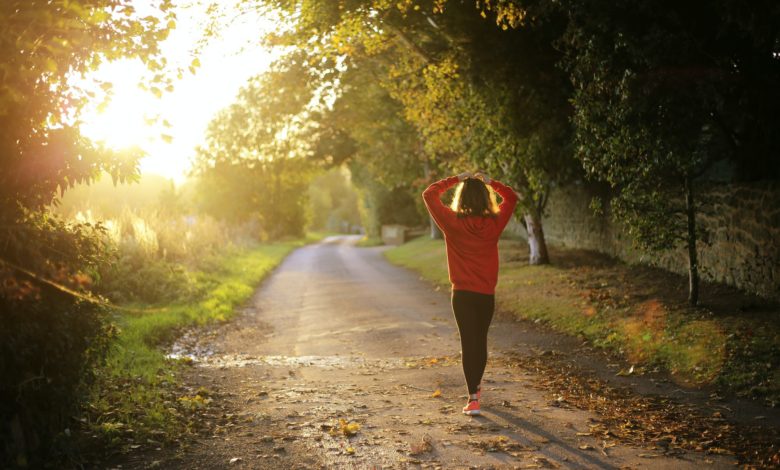 Health consciousness is on the rise due to an aging population, consumer demand for healthier alternatives, and a renewed desire for wellness. This has driven the healthcare and wellness industries to undergo a remarkable transformation and. With a fast growing number of individuals adopting healthier lifestyles and embracing wellness practices, these sectors are experiencing unprecedented growth. In this article, we'll delve into key statistics that illustrate how these trends are shaping the healthcare and wellness-related stocks.
Rising Trends in Health and Wellness
Growing Focus on Physical Activity: According to a study by the Centers for Disease Control and Prevention (CDC), approximately 70% of adults in the United States engage in some form of physical activity. However, it's worth noting that only around 20% of adults meet the recommended levels of physical activity for optimal health. This disparity underscores the immense potential for growth in fitness-related industries as more people turn towards convenient ways to exercise from home.
A Quest for Healthier Alternatives: Research conducted by the Hartman Group reveals that a significant 72% of consumers actively seek healthier alternatives to their favorite foods and beverages. This trend is propelled by a growing awareness of the numerous health benefits associated with making healthier dietary choices, providing opportunities for companies in the health-conscious food and beverage sector.
Surging Demand for Fitness Trackers: The global fitness tracker market is projected to soar to $38.1 billion by 2028, boasting a robust compound annual growth rate (CAGR) of 10.8% from 2021 to 2028. This remarkable growth is fueled by the escalating popularity of wearable fitness devices and fitness apps, which empower individuals to monitor and enhance their physical activity levels.
Embracing Plant-Based Diets: According to a study by the Vegetarian Resource Group, approximately 6% of adults in the United States have already adopted a plant-based diet. This figure is expected to climb steadily in the coming years as more people become aware of the numerous health advantages offered by plant-based dietary choices, creating a growing market for plant-based food alternatives and beverage companies.
Digital Mental Health Solutions on the Rise: The global mental health app market is poised to reach a substantial $4.2 billion by 2025, with an impressive CAGR of 18.5% from 2021 to 2025. This surge is fueled by the increasing rise of mental health conditions and a growing acceptance of digital mental health interventions, highlighting the significance of the mental health technology sector.
Industry Leaders in Health and Wellness
In addition to these trends, several companies have emerged as trailblazers, capitalizing on these shifts in consumer preferences. Here are five key players and one small-cap star who have harnessed these trends to achieve remarkable growth:
Peloton Interactive (PTON): Peloton is a fitness company that sells connected fitness equipment, such as treadmills and stationary bikes. The company also offers a subscription service that provides access to live and on-demand workouts. Peloton has been a major beneficiary of the trend towards home workouts, and its stock price has more than doubled in the past year.
Athleta (ATH): Athleta is a fitness apparel brand owned by Gap Inc., specializing in activewear for women. The company has expanded its offerings to include home fitness equipment and accessories. Athleta is well-positioned to benefit from the growing demand for stylish and functional activewear.
Beyond Meat (BYND): Beyond Meat is a plant-based meat company that sells a variety of products, such as burgers, sausages, and chicken strips. The company has been growing rapidly in recent years, and its stock price has more than quadrupled in the past year. Beyond Meat is benefiting from the growing demand for plant-based foods and is seen as a leader in the industry.
Headspace (MNMD): Headspace is a digital mental health company offering meditation and mindfulness programs. The Headspace app has garnered over 70 million downloads and received acclaim from celebrities and health experts alike. Positioned to benefit from the burgeoning demand for digital mental health solutions, Headspace has become a trusted resource for mental wellness.
Chime Health (CHIME): Chime Health is a telehealth company providing virtual care services to patients. The company has been growing rapidly in recent years and is now one of the largest telehealth providers in the United States. Chime Health is well-positioned to meet the surging demand for virtual healthcare services, especially in the wake of changing healthcare delivery models.
Hims & Hers Health (HIMS): Hims & Hers Health is small-cap star that has rapidly become a telehealth industry leader, offering a range of men's and women's health services, prescription medications, and wellness products. The company serves over 5 million active users and has secured over $1 billion in funding. Hims & Hers Health's success is driven by factors such as the increasing demand for telehealth services, a growing emphasis on gender-specific health concerns, a strong brand, and an innovative, cost-effective business model. As the telehealth industry continues to expand, the company is well-positioned for sustained growth in the future.
Final Thoughts
Health and wellness trends are on the rise and driving massive shifts in the healthcare and wellness industries, opening many doors for exciting opportunities in the space. From physical fitness and healthier dietary choices to digital mental health solutions, these trends are here to stay as tides shift in consumer behavior. As we've highlighted, companies like Peloton, Athleta, Beyond Meat, Headspace, Chime Health, and Hims & Hers serve as beacons of success in this transformative landscape, illustrating how adaptability and innovation can translate into significant growth. As investors seek opportunities in these dynamic sectors, they join the ranks of those who are not only seeking financial returns but also contributing to a world where well-being takes center stage.