News
How QC Kinetix (Baederwood) is Changing the Lives of Athletes in Jenkintown, PA, with its Sports Medicine Jenkintown, PA –

(NewMediaWire) – September 16, 2022 – via QC Kinetix – Restoring damaged and worn out-tissues using regenerative medicine is something that has been talked about for ages. It was once the stuff of science fiction, but regenerative medicine has become a reality with recent advancements in the medical field. Hundreds of patients suffering from chronic pain and injuries affecting the musculoskeletal system have already benefited from this new and exciting field of medicine. The basic premise of these treatments is to repair the damaged or worn-out tissue by stimulating the body's natural healing process. The result is a significant reduction in pain and improved functionality.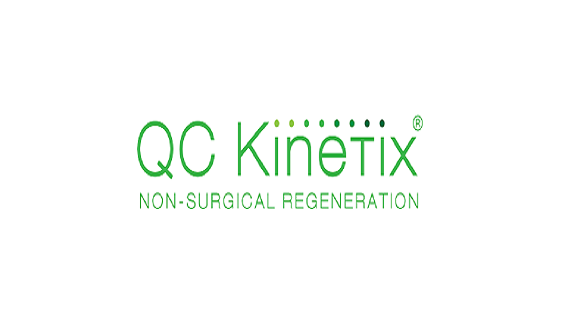 Several different regenerative medicine clinics are popping up all over the country offering these innovative treatments. QC Kinetix (Baederwood) is one such clinic that is quickly gaining a reputation for providing excellent results for patients. It offers a variety of orthopedic-focused regenerative medicine treatments that have helped many people find relief from common conditions such as pain due to arthritis, bone-on-bone arthritis, tendon injuries, bursitis, and other related conditions. The clinic's procedures are all minimally invasive and are performed on an outpatient basis, so there is no need for a lengthy hospital stay.
Professional athletes, weekend warriors, and those who enjoy staying active have long struggled with injuries that never seem to heal fully. In the past, they were forced to rely on potentially harmful drugs that only mask the pain and come with a host of unwanted side effects. Surgery was often the only option, and although it can be effective, the risk of complications is always present. The long recovery times and the possibility of never regaining full function are also major deterrents to many patients who want to return to their active lifestyles as soon as possible.
QC Kinetix (Baederwood) has provided a viable alternative to these traditional treatments with its regenerative treatments and therapies. To ensure the best application of these treatments, the clinic's sports medicine doctors combine the latest regenerative techniques with proven physical rehabilitation protocols such as bracing and rest to help patients achieve the best possible results. This comprehensive approach speeds up the healing process and gets patients back on their feet faster than ever. Some of the most common conditions the clinic has been able to treat include Achilles tendon injury, rotator cuff tears, ligament tears, ACL tears, and more. The clinic's procedures target the root cause of the pain, leading to a quicker and more complete recovery and reducing the risk of the injury recurring.
The shoulder is a complex joint that is made up of many different bones, muscles, tendons, and ligaments. It is also one of the most used joints in the human body, making it susceptible to various injuries and degenerative conditions. Patients suffering from shoulder pain often find it challenging to perform even the simplest tasks. The regenerative medicine offered at QC Kinetix (Baederwood) helps to relieve this pain and restore full function to the shoulder joint. The treatments target the cartilage, tendons, and ligaments responsible for stabilizing the joint and helping it move smoothly.
The board-certified physicians at QC Kinetix (Baederwood) have been extensively trained and are experienced in the latest regenerative medicine techniques. These medical providers work closely with each patient to develop a personalized treatment plan that considers the specific condition being treated and the patient's unique health history and goals. They use the latest technology and diagnostic equipment to deliver minimally-invasive treatments safely and effectively. This comprehensive approach to treatment has resulted in numerous success stories from satisfied patients who have finally found relief from their long-standing injuries and pain. 
A review left by one patient stated, "I was skeptical at first, but the staff at QC Kinetix (Baederwood) quickly put me at ease. The treatments have been incredibly effective in relieving my shoulder pain and restoring full function to my joint. This is the first time I've been able to sleep through the night without pain medication, and I couldn't be happier. I'm so grateful to the staff at QC Kinetix (Baederwood) for giving me my life back!"
QC Kinetix (Baederwood) is located at 1653 The Fairway, Suite A216, Jenkintown, PA, 19046, US. To schedule a consultation, contact their team at (215) 999-3000. To learn more about their Philadelphia office, visit the clinic's website.
Media Contact:
Company Name: QC Kinetix (Baederwood)
Contact Person: Scott Hoots
Phone: (215) 999-3000
Address: 1653 The Fairway, Suite A216
City: Jenkintown
State: PA
Postal Code: 19046
Country: US