News
Meal Kit Delivery Player, Blue Apron, Delivers Good Results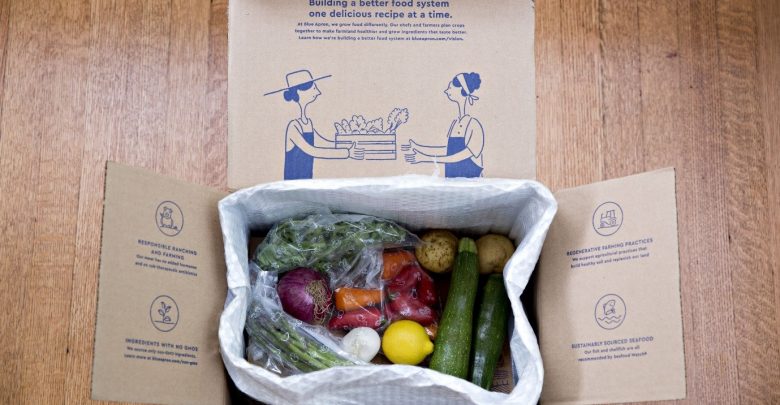 New York, NY: Recipe and home cooking player Blue Apron Holdings, Inc. (NYSE:APRN) delivered a good result for the fourth quarter of 2018 but the stock declined by 5.33% in the trading session. The stock was up 4% but ended the session in minus after the management delivered a revenue surprise and an earnings surprise after a long time.
Blue Apron's revenues for Q4 were reported as $140.73 million which is a 25% decline as compared to the $187.7 million reported in the corresponding quarter of the previous year. The management claimed that the decline can be attributed to a deliberate reduction in the marketing spend and an increased investment in consumers who have high potential to be valuable to the business. The positive aspect of this result was that it beat analyst estimates by as much as $2.92 million and there was a visible increase in the number of customers as well as the average revenue per customer. The number of customers of the meal kit delivery company was up from 646,000 to 756,000 and the average revenue per customer increased from $233 to $248.
As a result of CEO Bradley James Dickerson's increasing focus on profitability, the company reported a significantly lower net loss with an EPS of $-0.12 which was much higher than the Factset consensus estimate of $-0.17. It is worth mentioning that Blue Apron's shares have lost around 53.4% of their value in the previous year and the new focus on profitability and increased revenue per customer might help the stock to start its upward climb in the near future.