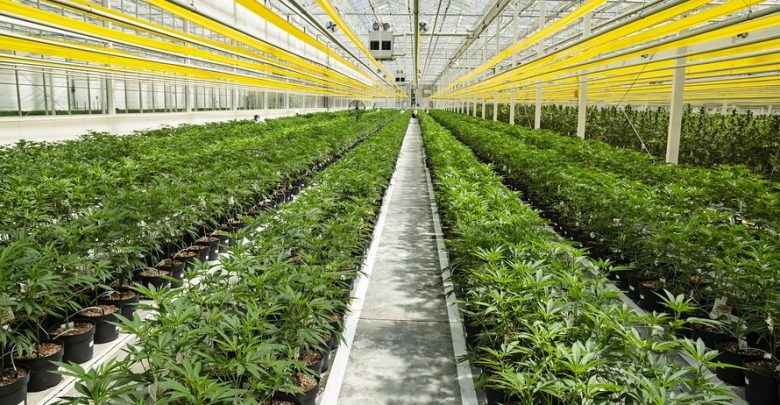 Toronto, Canada: Cannabis producer, Green Growth Brands Inc. (OTCQB:GGBXF) has made a formal offer to the shareholders of its Leamington-based peer, Aphria Inc. (NYSE:APHA) to acquire the company in a stock swap deal. The management of Green Growth is willing to offer 1.5714 shares of the company for each outstanding share of Aphria in this potential transaction where they value Aphria at about C$2.8 billion. They claim to currently own about 3 million shares of Aphria which account for around 1.2% of the company's total outstanding shares.
In the offer, Green Growth is valuing its shares above their current market value and the rationale behind this is that the company is expected to raise about C$300 million through sale of shares at C$7 per share, the valuation in its bid. The company claims that it has already received a C$150 million capital commitment for this investment which is why it is fair for them to value its stock in the Aphria bid at C$7 per share.
Interestingly, the proposed shareholding structure involves Aphria shareholders owning 62% of the merged entity whereas Green Growth shareholders shall only own 31% so in effect, the bid made by Green Growth is a "takeunder" bid, where they are offering their own company for sale rather than a takeover bid of Aphria.
Green Growth's first intentions of a marriage with Aphria were announced about a month ago on December 27, 2018 in a bid which did not satisfy Aphria shareholders and was undervaluing their company. There have been no real comments in the news from either company's executives regarding the most recent bid but Aphria's management has called out to its shareholders through a blog post and instructed them to take no specific action with respect to the bid.
The offer from Green Growth comes at an interesting point of time for Aphria after the company recently saw its stock crashing in the last two months of 2018 as a result of a report released by short sellers Quintessential Capital Management and Hindenburg Research. The report addressed Aphria as a shell company and accused the top executives, CEO Vic Neufeld and co-founder Cole Cacciavillani of defrauding investors and building their own wealth using shareholders' money. Aphria's management denied the allegations and were expected to exit the company earlier this month. With these executives moving out, it would be interesting to see Green Growth's management becoming the de facto majority on the Board of the new entity assuming that the transaction goes through.
While regulators stopped the trading on both stocks at 16h00 ET, Green Growth's stock appreciated by 6.94% in the session whereas Aphria's NYSE-listed stock went up by about 5.99%. Whether the "takeover" attempt works out in favor of Green Growth or not is to be seen in the near future.