News
Museum Brings New Awareness to Asian Hate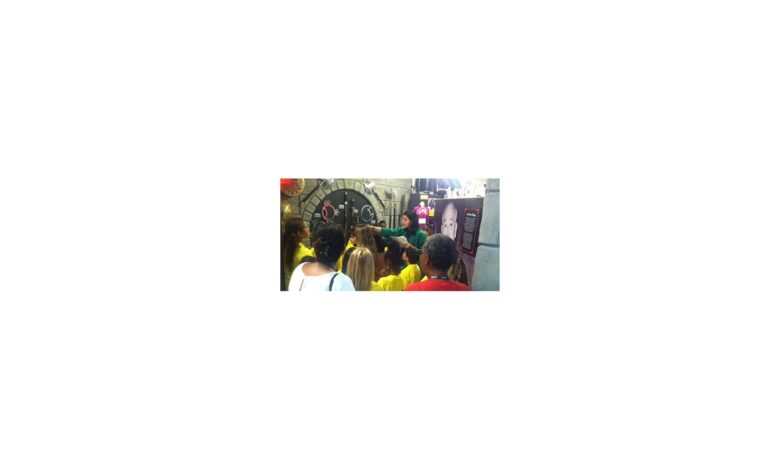 (NewMediaWire) – May 26, 2022 – Burbank, CA – Celebrities such as taebo pioneer Billy Blanks, film and tv star Joe Mantegna, fitness guru Eric the Trainer, kickboxing great Benny "the jet" Urquidez, film director Art Camacho, Lua teacher Michelle Manu, and talk show host Jay Menez gathered at the Martial Arts History Museum to show their support in combating Asian Hate last week in Burbank, CA.
The event featured a giveaway of 1,000 finger stun devices to the Asian community. With so many attacks against Asians, this small, handheld device is a form of self-defense. "This is not fighting violence with violence. We are being attacked, we are being hurt, and some are being killed. To have something, such as a stun device, may be enough to deter an attack or prevent someone from being seriously injured," notes Michael Matsuda, president of the Martial Arts History Museum in Burbank, CA.
The stun devices fit easily into one's hand, much like wearing a ring. It is very secure, and turning on the device activates both a frightening sound and a surge of electricity. Not enough to harm, but enough to surprise them and hopefully, time to getaway.
One thousand finger stun devices were donated to the museum by an anonymous source. They come in both black and pink and can be easily recharged. "This is a deterrent. Let's say you are in a dark parking lot, and someone is coming toward you looking to do harm. Turning on the device will let them know you have something to protect yourself. This is not a cure-all, but it's better to have something than nothing at all," adds Matsuda.
One of the main reasons for the event is to bring new awareness to the violent attacks on Asian Americans, which the press has completely ignored. "People are more worried about a pronoun than what is escalating in this country. We need this to stop and stop right now. Having conferences within the Asian community about this is great, but we need more than conferences," says Matsuda.
Self-protection is one area, but re-educating the American public is also a priority. Matsuda believes that education is what is going to change things in the long run. Although the museum's focus is on Asian forms of martial arts, the museum's primary function is to look at Asian art, history, culture, music, and tradition in connection with the martial arts. "That's what we need, to show the positive influence of the Asian community and how it made an impact on America. I feel the more people know about us, about each other, we have a better chance to understand each other. That is what we do here at the museum. The martial arts is our common denominator. Nearly every kid takes martial arts, let's see if we can enlighten them a little more," Matsuda explains.

Museum's $5 Million Campaign

To take the second step forward in combating Asian Hate, the museum has launched a $5 million campaign to expand the museum into a larger location. Because of its current size, it cannot host large school groups. Schools require about 90s kids to rent a bus and a driver, and the museum is currently unable to handle that many kids. Having a large facility, we enable them to host large groups who will learn about the Asian experience.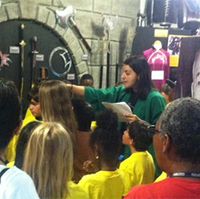 "Museums make an impact on people. They have the ability to open doors that we never thought were possible. I remember all my trips to the museum as a child to this day. If we can impact a young person's life, if we can show them that we are all connected, we can make a difference. But we need the public's help to raise the $5 million. It's not a lot, but we need to do it now more than ever," concludes Matsuda.
The museum will be setting up a gofundme page this week in addition to launching a series of fundraising events. Stun devices continue to be available to the public until the supply runs out. Some paperwork will need to be filled out, along with a short class on how to use the device will be taught at the museum.
Museum's gofundme page:
https://gofund.me/ffae9785
For information about the Martial Arts History Museum or to donate, visit MAmuseum.com or call (818) 478-1722, or email info@MAmuseum.com.