News
Museum Hopes to Recover with Online Museum Store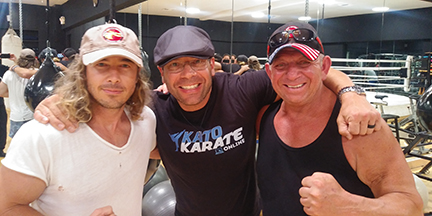 (NewMediaWire) – October 20, 2022 – Burbank, CA – After much anticipation, the Martial Arts History Museum announced that all their official caps and products will now be available on Amazon for all to enjoy. Each is designed with the museum logo and/or dragon, varying in style and design. Until now, only the museum books and DVDs have been available online, with only the caps sold in the museum. But this week, the announcement was made that the official museum caps can now be purchased on the internet.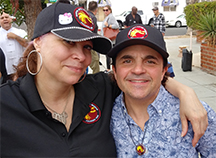 "This is actually a big step for us. Of course, nearly 100 percent of our advertisements for special events have all been online on Facebook, Instagram, and Twitter. Still, we have never really pushed selling our products online," notes museum president Michael Matsuda. "It requires a lot of manpower since we are fulfilling the orders ourselves, but I believe we need to keep up with all the other museums, at least most of them, who have their stuff online."
Matsuda references the Japanese American National Museum, which was able to keep its head above water during the pandemic through its online museum store.
Like all the other museums in California, Governor Newsome ordered all of them closed for nearly two years, despite bars and other stores that hundreds of people attended every day were able to open. All museums faced possible closure because of non-visitation and especially because of little or no donations.
"It was a really tough time for us. We had all the precautions set in place but were denied to remain open. But we made it through, and it's time to re-group, and having our caps on Amazon will hopefully bring new awareness to the museum and help us get back on our feet. A lot of people don't even know we exist, and this will provide another way of social media advertising," says Matsuda.
There are over 23 different styles of museum caps. All were designed by the president, Michael Matsuda. From Dodger blue to Laker Purple caps, from the museum logo caps to the museum dragon caps. Though most are in black, there are military-style camouflage caps and patriotic caps.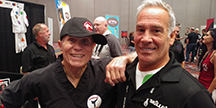 The museum caps are an excellent way for not only martial artists to say they support the creation of a first and only museum dedicated to the martial arts, but also show the pride and confidence they have in the museum. "We do our best to provide an accurate and legitimate historical view of martial arts history. Integrity is so important, and that's what we strive for, and these caps, I feel, reveal that fashionably," adds Matsuda.
The official museum caps can be purchased on Amazon through the following link, which reveals each of the different styles in just one page:
 https://martialartsmuseum.com/the-amazon-store/
The museum is in the midst of a 2-year plan to raise $5 million to relocate to a larger facility. Spearheaded by Eric the Trainer, the guru of Hollywood Fitness, he is playing a huge role in bringing awareness to the museum's plans.
For information about the museum, visit MAmuseum.com or call (818) 478-1722.