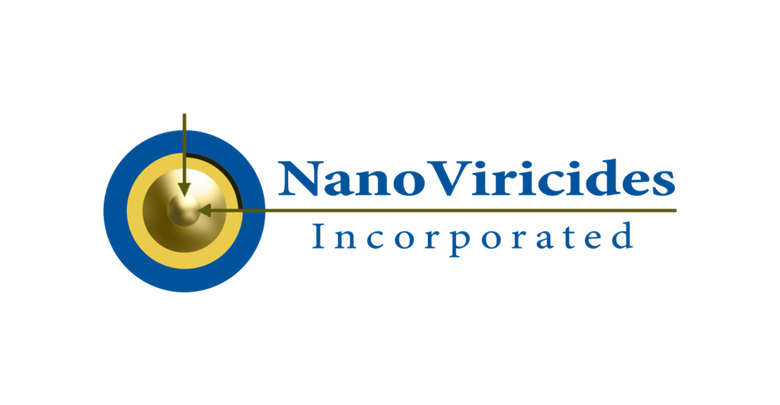 The OTC markets are filled with zero-revenue biotech companies looking for research funding through issuance of equity but, it is very difficult for investors to evaluate the future potential of most of these players given the complexity of their research, the uncertainty associated with product launches and revenues, and the fact that these companies have no real financial fundamentals. Given this situation, the best metrics for evaluation used by most biotech investors are the status of the drug pipeline, the time-to-commercialization, and size of the addressable markets. Few companies come up as true potential winners with multiple drugs at advanced stages of trials, a short time-to-market, and a large addressable customer base and NanoViricides (NYSE: NNVC) is most certainly, one of the top-most companies on this brief list.
What Does NanoViricides Do?
Founded in 2005, NanoViricides, Inc. is a development stage nano-biopharmaceutical Company focused on countering viral infections. Its research involves the use of a unique nanomedicine technology called nanoviricides – agents designed to "fool" a virus into attaching to an antiviral nanomachine, in the same way that the virus normally attaches to the receptors on a cell surface, but for the purpose of its neutralization and destruction. Based in Connecticut, the Company is developing nanoviricide drug candidates against several commercially important viral diseases, such as: cold sores, genital herpes infection, shingles rash, viral eye diseases, seasonal and potentially-epidemic influenzas and bird flu, HIV/AIDS, as well as dengue viruses. NanoViricides' lead drug is NV-HHV-101, a dermal topical treatment for shingles, which is in the HerpeCide™ program that the Company is developing. The HerpeCide™ program also has topical creams for cold sores and genital ulcers in the pipeline, with treatment for viral eye diseases on the shorter-term horizon.
Solid Manufacturing Capability
What makes NanoViricides unique is the fact that the Company fully owns a cGMP manufacturing facility for its complex nanomedicine drugs. This enables management to optimize production time and minimize related costs. NanoViricides has the capacity to manufacture its drug candidates as needed for human clinical trials at this facility, allowing rapid progress into the clinic. In fact, in terms of the capability to manufacture polymers for their products, the Company has manufacturing control to the extent of 1 monomer unit with respect to their length which is an immense achievement for a Company that is still in the development phase. This one-of-a-kind manufacturing capability is the first green light in favor of the stock.
NV-HHV-101 – NanoViricides's Lead Drug Candidate
NanoViricides' lead drug candidate NV-HHV-101, is on track with required preclinical GLP Safety and Toxicology studies, rapidly moving towards human clinical trials. Management has stated that NV-HHV-101 has been found to be safe in the clinical observation of the GLP Safety/Toxicology study of the drug as a dermal treatment for shingles.
The first of the GLP studies following dermal treatment, was conducted using minipigs, which received twice daily skin treatment for 28 days, at different dosage levels. The animals were evaluated every day for general signs of toxicity and specific evaluation of the skin treatment areas. The studies were deemed a success as the topical treatment of the skin at all doses, was well tolerated in all animals and all measured parameters remained within normal range in the study. The management has previously found that NV-HHV-101 was safe and well tolerated in non-GLP safety/toxicology studies.
The Company tested this candidate using human skin infection by VZV, in a human model for effectiveness, as well as safety. The testing was done in Professor Jennifer Moffat's lab at the Upstate Medical Center, SUNY, Syracuse, NY. This third party testing using human skin provides substantial confidence regarding success in human clinical trials.
The Company anticipates advancing NV-HHV-101 into human clinical trials and is also evaluating other variations of the same candidate, for the treatment of other herpes viruses, namely HSV-1 (cold sores) and HSV-2 (genital herpes). These are expected to follow the shingles candidate into IND-enabling development and then into human clinical trials. The estimated market size of this HerpeCide program (HSV-1 and HSV-2) is estimated to be over ten billion dollars.
President and Executive Chairman, Anil Diwan, PhD, believes that the dermal topical cream for the treatment of shingles rash will be the first drug heading into clinical trials which again targets a market over 1 billion dollars. There is at least one more year until commercialization or partnering and for revenues to flow into the Company. However, it is clear, that with such a large addressable market size and hardly any competition, the success of the human trials would result in a positive impact on the stock price.
NanoViricides's Other Current Pipeline
Nanoviricides is developing anti-influenza drug candidates at pre-clinical and advanced pre-clinical stage, which include two FluCide drugs, such as injectable and oral anti-influenza nanoviricide drug for H7N9. The injectable solution is meant for hospitalized patients whereas the oral solution is for out-patients. These are all in the IND-enabling studies phase.
The Company is developing drug candidates for Bird Flu H5N1, other highly pathogenic influenzas, epidemic influenzas, and seasonal influenzas. DengueCide, NanoViricides' anti-dengue nanoviricide, which is in pre-clinical development, is undergoing animal testing whereas its HIVCide, an anti-human immunodeficiency virus drug candidate, is also nearing the IND-enabling studies phase. The Company is also developing eye drops against viral infections of the external eye, and is involved in the other research programs against Rabies virus, Ebola, and Marburg viruses.
Current Value & Key Takeaways
The current market capitalization of NanoViricides is about $16 million and the largest component within this value is the worth of its manufacturing facility which is well over $10 million. It is evident that the Company's stock is trading at a heavy discount as the market is unable to factor for the excellent potential of its products, particularly its cream treatment catering to shingles which is a little over a year away from commercialization, and its herpes candidates which are not too far behind in development. Given these factors, the promising pipeline, and a large addressable market size, it is evident that the stock has excellent potential in the long-term. The first increase in price is projected when the Company's topical cream for shingles enters human trials. This will validate that the Nanoviricides® platform technology is capable of delivering drugs into the regulatory pipeline. Biotech investors must pay attention to this stock while it is cheap because it is certainly a matter of time before the market realizes its true potential.

DISCLAIMER
SmallCapsDaily has not been compensated for this coverage. This article shouldn't be thought of, or used as, a funding recommendation. For more information please read our full disclaimer.