News
NanoViricides Signs a License Agreement That Includes Clinical Evaluation of Its COVID-19 Drug Candidates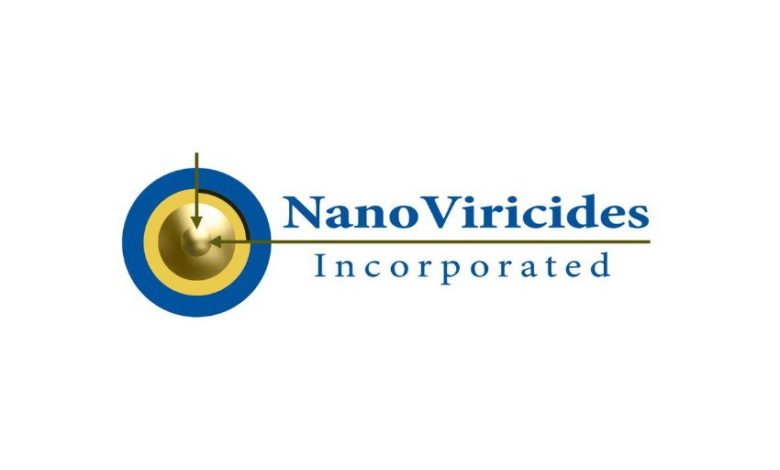 Shelton, Connecticut – April 4, 2023 — NanoViricides, Inc. (NYSE Amer.: NNVC) (the "Company"), a global leader in nanomedicines against viruses, announced today that it has executed a License Agreement with Karveer Meditech Pvt. Ltd., Kolhapur, India ("Karveer").
Under this Agreement, Karveer has the right to commercialize the Company's COVID drugs NV-CoV-2 and NV-CoV-2-R in India. To enable commercialization, Karveer has undertaken Clinical Development and Evaluation and is sponsoring these two drugs in India for this purpose.
Karveer has represented to NanoViricides that it has successfully obtained required regulatory permissions to conduct clinical evaluation of NV-CoV-2 as a COVID treatment in India.
"The human clinical trials of NV-CoV-2 are expected to begin soon in India with the drug being sponsored by our collaborator, Karveer," said Anil R. Diwan, PhD, President and Chairman, adding, "This is an important milestone in the life of NanoViricides. We have been working diligently towards this goal."
NV-CoV-2 is a first-in-class drug that acts by a novel mechanism of action. The Company calls its mechanism "Re-Infection Blocker". "A re-infection blocker directly attacks the virus particle with a multi-pronged attack and disables the virus completely, a task that no other current class of drugs we are aware of is known to accomplish," says Dr. Diwan, adding, "If approved for use, of which there can be no guarantee, NV-CoV-2 could become a strong weapon in the continuing fight against COVID which is now believed to be turning into an endemic disease like influenza."
Under the License Agreement, NanoViricides has granted Karveer a limited, non-transferable, exclusive license for commercialization of NV-CoV-2 and NV-CoV-2-R in India. Karveer will conduct clinical evaluation of the drugs as necessary in adherence with regulations in India, including ICH guidelines, as a part of its development and commercialization efforts in India. NanoViricides will have full rights to the data generated in the clinical trials, and may use this data internationally as needed. For this purpose, NanoViricides will reimburse Karveer for all direct and indirect costs and a development fee of 30% of such costs, and any applicable taxes. Upon commercialization, NanoViricides will receive a royalty of 70% of final invoiced sales.
Previously, on September 15, 2021, NanoViricides signed a Master Services Agreement with Karveer in which Karveer declared its intent to license NV-COV-2 and NV-CoV-2-R for commercialization in India, and undertook the responsibility to obtain necessary licenses and regulatory approvals as would be needed for the clinical evaluation and commercialization of the drugs in India. No binding licensing activity took place under that earlier agreement.
What is different about NV-CoV-2
NV-CoV-2 is designed to completely destroy the virus particle, by binding it at multiple points, and then coating it and fusing with it. This proposed activity of a nanoviricide defines a new class of drugs, that the Company calls "Re-Infection Blocker". This activity contrasts with two well-known antiviral drug classes, namely (Neutralizing) Antibodies, and (Small Molecule) Entry Inhibitors. Antibodies attack the virus particle only with two binding points, and tag the virus for identification and further processing by the patient's immune system. Viruses that cause severe infection and pathology, including SARS-CoV-2 (that causes COVID) have evolved multiple pathways for disrupting the patient's immune system. Also, antibodies are very specific to the virus variant, and are readily overcome by the virus as it evolves into new variants. This has been witnessed most starkly in the COVID pandemic, wherein all of the previously approved antibodies have lost their Emergency Use Authorizations as their effectiveness has diminished significantly with new virus variants that evade them emerging rapidly. The other related class is that of entry inhibitors, which are small molecules. Each such molecule can only occupy one of the hundreds of cell-binding points on the virus surface, leaving the virus still capable of infecting a cell. Only a few small molecule entry inhibitors have become successful drugs but with limited effectiveness. NanoViricides technology does not have these shortcomings.
A Form 8-K "Current Report" regarding this Agreement was filed with the SEC on Friday, March 31, 2023 (https://www.sec.gov/ix?doc=/Archives/edgar/data/1379006/000110465923040296/tm2311179d1_8k.htm).
About Karveer Meditech Private Limited
Karveer Meditech Private Limited is a small and aspiring dynamic pharmaceutical company in India. It has developed and commercialized in local markets more than a dozen different generic and semi-branded pharmaceutical drugs as well as Ayurvedic medicines and vitaminized nutritional supplement protein powder products. It was co-founded by Dr. Anil Diwan, who serves as a Director and is a passive investor. Dr. Diwan is also co-founder of and President and Chairman of the Board of NanoViricides. Karveer Meditech is independently managed by its Managing Director in India.
About NanoViricides
NanoViricides, Inc. (the "Company") (www.nanoviricides.com) is a development stage company that is creating special purpose nanomaterials for antiviral therapy. The Company's novel nanoviricide® class of drug candidates are designed to specifically attack enveloped virus particles and to dismantle them. Our lead drug candidate is NV-CoV-2 for the treatment of COVID-19 disease caused by SARS-CoV-2 coronavirus. Our other advanced candidate is NV-HHV-1 for the treatment of Shingles. The Company cannot project exact dates for the regulatory activities in progressing its drug candidates because of the Company's significant dependence on external collaborators and consultants. The Company is currently focused on advancing NV-CoV-2 into Phase I/II human clinical trials.
NV-CoV-2 is our nanoviricide drug candidate for COVID. NV-CoV-2-R is our other drug candidate for COVID that is made up of NV-CoV-2 with remdesivir, an already approved drug, encapsulated within its polymeric micelles. Remdesivir is developed by Gilead. The Company has developed both of its own drug candidates NV-CoV-2 and NV-CoV-2-R independently.
The Company is also developing a broad pipeline of drugs against a number of viruses, with preclinical safety and effectiveness successes achieved already in many cases. NanoViricides' platform technology and programs are based on the TheraCour® nanomedicine technology of TheraCour, which TheraCour licenses from AllExcel. NanoViricides holds a worldwide exclusive perpetual license to this technology for several drugs with specific targeting mechanisms for the treatment of the following human viral diseases: Human Immunodeficiency Virus (HIV/AIDS), Hepatitis B Virus (HBV), Hepatitis C Virus (HCV), Rabies, Herpes Simplex Virus (HSV-1 and HSV-2), Varicella-Zoster Virus (VZV), Influenza and Asian Bird Flu Virus, Dengue viruses, Japanese Encephalitis virus, West Nile Virus, Ebola/Marburg viruses, and certain Coronaviruses. The Company intends to obtain a license for poxviruses, enteroviruses, and other viruses that it engages into research for, if the initial research is successful. TheraCour has not denied any licenses requested by the Company to date. The Company's business model is based on licensing technology from TheraCour Pharma Inc. for specific application verticals of specific viruses, as established at its foundation in 2005.
Disclosure Statement
This press release contains forward-looking statements that reflect the Company's current expectation regarding future events. Actual events could differ materially and substantially from those projected herein and depend on a number of factors. Certain statements in this release, and other written or oral statements made by NanoViricides, Inc. are "forward-looking statements" within the meaning of Section 27A of the Securities Act of 1933 and Section 21E of the Securities Exchange Act of 1934. You should not place undue reliance on forward-looking statements since they involve known and unknown risks, uncertainties and other factors that are, in some cases, beyond the Company's control and that could, and likely will, materially affect actual results, levels of activity, performance or achievements. The Company assumes no obligation to publicly update or revise these forward-looking statements for any reason, or to update the reasons actual results could differ materially from those anticipated in these forward-looking statements, even if new information becomes available in the future. Important factors that could cause actual results to differ materially from the company's expectations include, but are not limited to, those factors that are disclosed under the heading "Risk Factors" and elsewhere in documents filed by the company from time to time with the United States Securities and Exchange Commission and other regulatory authorities. Although it is not possible to predict or identify all such factors, they may include the following: demonstration and proof of principle in preclinical trials that a nanoviricide is safe and effective; successful development of our product candidates; our ability to seek and obtain regulatory approvals, including with respect to the indications we are seeking; the successful commercialization of our product candidates; and market acceptance of our products. In particular, as is customary, the Company must state the risk factor that the path to typical drug development of any pharmaceutical product is extremely lengthy and requires substantial capital. As with any drug development efforts by any company, there can be no assurance at this time that any of the Company's pharmaceutical candidates would show sufficient effectiveness and safety in human clinical trials to lead to a successful pharmaceutical product, including our coronavirus drug development program.
ICH refers to The International Council for Harmonisation of Technical Requirements for Pharmaceuticals for Human Use. FDA refers to US Food and Drug Administration. IND application refers to "Investigational New Drug" application. cGMP refers to current Good Manufacturing Practices. CMC refers to "Chemistry, Manufacture, and Controls". CHMP refers to the Committee for Medicinal Products for Human Use, which is the European Medicines Agency's (EMA) committee responsible for human medicines. API stands for "Active Pharmaceutical Ingredient".
Contact:
NanoViricides, Inc.
info@nanoviricides.com
Public Relations Contact:
MJ Clyburn
TraDigital IR
clyburn@tradigitalir.com