News
Leading Electrician in Sydney, AB Electrical & Communications, Expands Presence with Relocation to Crows Nest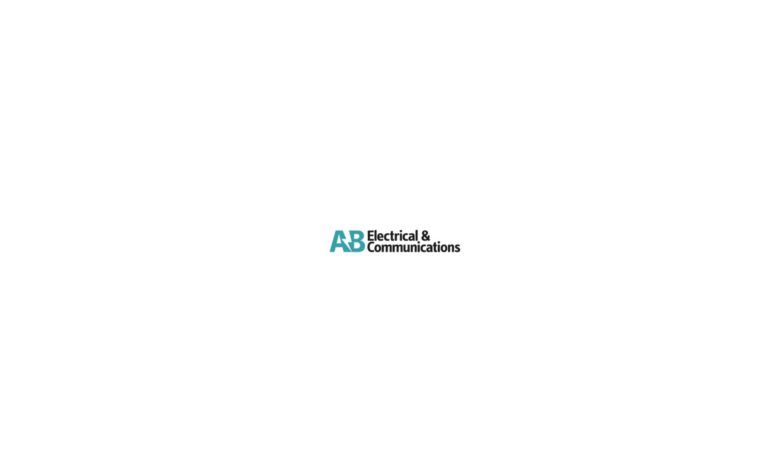 Crows Nest, NSW –

(NewMediaWire) – April 4, 2023 – AB Electrical & Communications understands that a comfortable living space requires a dependable and secure electrical system. That's why the company is excited to announce its relocation to Crows Nest, NSW, where it will continue to offer professional, reliable, and personalised electrical services to the local community.

With the company's move from its location in Cammeray to Crows Nest, they will ensure flexibility when scheduling appointments. The team will work with clients to find a convenient time for electrical service, ensuring that their work does not disrupt the client's routine. Clients will also enjoy a lifetime workmanship guarantee, giving them assurance in the team's quality of work.
The company offers various services, such as electrical repairs and installation of switches & dimmers, electrical outlets, LED lighting, attic & ceiling fans, data cabling, and electrical panel upgrades. All work is undertaken with safety in mind to ensure all buildings are up-to-code and in top condition.
Besides the general electrical needs, many homes may have unique requirements, such as installing ceiling fans, recessed lighting, and landscape lighting. AB Electrical & Communications has the expertise to complete any job with precision and attention to detail. Homeowners need not worry about having an adequate number of powerpoints since AB Electrical & Communications will also update and install new outlets as needed.
An intricate electrical system is often required for commercial establishments, involving structured cabling design and installation that demands meticulous attention to detail and considerable experience. AB Electrical & Communications takes pride in providing such specialised services, backed by the expertise of their electricians in programmed maintenance services, such as thermal imaging and RCD testing, as well as exit and emergency lighting installation and testing.
To ensure a safe and secure environment for commercial properties, including apartment complexes, ongoing maintenance is essential. AB Electrical & Communications offers top-quality services, including emergency and exit lighting repairs, car park and common area lighting maintenance, and smoke alarm installation and testing. The company's comprehensive solution package ensures tenant retention, providing a reliable and hassle-free experience for their clients.
As energy costs continue to rise, numerous property owners are seeking ways to reduce their expenses. AB Electrical & Communications can assist clients in Crows Nest by offering energy-efficient lighting upgrades that not only help the environment but also decrease electricity bills. The company has the expertise and resources required to deliver the most effective energy-saving solutions, from replacing light fixtures to optimising a property's electrical layout.
"When I needed extra lighting in my yard, AB Electrical & Communications provided me with the perfect solution. With their help, I added a few extra lights that make my outdoor space more inviting and welcoming," said a satisfied client.
When a homeowner experiences an electrical issue, such as a tripping safety switch or flickering lights, AB Electrical & Communications can help. Its experienced electricians are available to diagnose and repair any fault promptly while also preventing future issues from occurring. So homeowners shouldn't let an electrical issue cause them stress, as AB Electrical & Communications will rise to the occasion.
Having been in the industry for over a decade, AB Electrical & Communications has built a strong reputation for delivering exceptional electrical services to commercial and residential clients. The company is widely known for its commitment to transparency, providing customers with accurate and upfront pricing for all services.
With a team of skilled and experienced electricians, the company is committed to providing innovative solutions tailored to its clients' needs. Their new location at Crows Nest will provide a more central and accessible base to serve the wider Sydney area, including Inner West, Eastern Suburbs, North Shore, Northern Beaches & Sydney CBD, enabling them to deliver their services promptly and efficiently. AB Electrical & Communications looks forward to serving its new community and building long-lasting relationships with its clients.
AB Electrical & Communications is located at 114 Burlington St, Crows Nest, NSW, 2065, AU. Clients can also contact the electrical services company at (02) 9061 7060 or visit their website to learn more about AB Electricians based in Sydney.
Media Contact:
Company Name: AB Electrical & Communications
Contact Person: Adam Bushell
Phone: (02) 9061 7060
Address: 114 Burlington St
City: Crows Nest
State: NSW
Postal Code: 2065
Country: AU
Website: https://www.abelectricians.com.au/