Featured
NanoViricides: The Latest COVID-19 Drug Update Looks Promising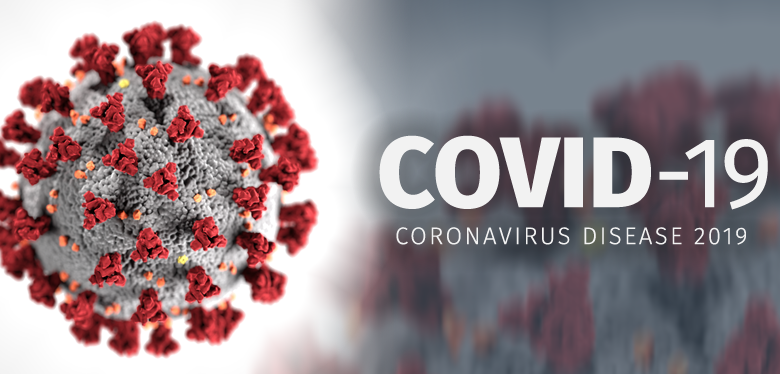 We have provided some detailed coverage on the high-potential biopharmaceutical stock NanoViricides (NYSE-Amer.:NNVC) and its latest developments with respect to COVID-19. In the meantime, the stock has already generated triple-digit returns, going from levels below $2 a few months ago to a 52-week high of $19 and currently around the $5.52 mark. The company has advanced significantly in its drug development process and has successfully completed two major milestones, namely synthesis of test drug candidates, and development of anti-CoV assays for testing the effectiveness of the drug candidates.
Company Overview
Founded in 2005, NanoViricides, Inc. is a development stage nano-biopharmaceutical company with its research focused on countering viral infections. Its research involves the use of a unique nanomedicine technology called nanoviricides – agents designed to "fool" a virus into attaching to an antiviral nanomachine, in the same way that the virus normally attaches to the receptors on a cell surface, but for the purpose of its neutralization and destruction. Based in Connecticut, the company is developing nanoviricide drug candidates against several commercially important viral diseases; seasonal and potentially-epidemic influenzas and bird flu, HIV/AIDS, cold sores and genital herpes infection, viral eye diseases, dengue viruses, and, COVID-19. Its lead drug candidate is a treatment for shingles rash, that the Company is working on preparing an IND application for initiating human clinical trials.
Strong Manufacturing Capabilities
What makes NanoViricides unique is the fact that the company has its own cGMP manufacturing capability for its complex nanomedicine drugs. This has enabled the management to optimize production time to a safety/tox study quality drug product and to minimize related costs. NanoViricides has the capacity to manufacture drug candidates as needed for human clinical trials at this facility, allowing rapid progress to clinical trials. In fact, in terms of the manufacture of polymers for the products, the team has manufacturing control to the extent of 1 monomer unit with respect to their length which is an immense achievement for a company that is still in the development phase.
Efforts Towards The Development Of A Coronavirus Drug
NanoViricides was among the first names in the entire U.S. biopharmaceutical space to quickly start working towards developing a drug that can treat COVID-19. President and Executive Chairman, Dr. Anil Diwan had earlier worked on the research associated with the Middle-East Respiratory Syndrome (MERS), a virus from the same family as the SARS-CoV-2, namely a coronavirus.
"Our results in the lab have continued to show promise and we look forward to releasing our findings and supporting data, shortly. We have actively started having discussions with large pharma around the science. We understand that we cannot do it alone. We will continue to update the public on our developments."
SARS-CoV-2 causes COVID-19 which came onto the world scene with a first appearance as an epidemic in Hubei province, centered on the Wuhan metro area.. NanoViricides' research team has completed the synthesis of a number of nanoviricide drug candidates for testing in just a few weeks after identification of virus-binding ligands. After a $2 million cash infusion from Dr. Diwan himself, the company is augmenting its efforts for COVID-19 drug development using its inventory of proprietary chemicals. Additionally, the polymer backbone of its research is also previously manufactured in multi-kilogram quantities.
A New BSL2 Lab For COVID-19 & Successfully Developed Drug Testing Assays
The company has acquired and expanded two different, low-threat circulating coronaviruses in its own BSL2 lab, and has already expanded them to enable testing of drug candidates. One of these coronaviruses, namely NL63, uses the same ACE2 receptor on human cells as SARS-CoV-2, although it does not cause a similar severe disease in humans. The research team has already successfully developed antiviral drug testing assays based on cell culture infection of certain low-threat coronaviruses in its BSL2 certified virology lab. Development of an assay to test the effectiveness of a drug candidate is an important milestone in the drug development process. At present, such drug testing against SARS-CoV-2 itself is not yet available in the USA. This is expected to change soon.
It is truly remarkable how NanoViricides has been able to complete this milestone in a few weeks' time because of the extensive experience and expertise in medium throughput drug testing antiviral assays development of the research team. The company will soon begin testing its drug candidates against these BSL2 coronavirus strains. If these candidates are effective against the coronavirus cell culture studies, then that would provide a strong rationale that they may be expected to be effective against the SARS-CoV-2.
Testing Collaborations
NanoViricides is working to establish collaborations for testing its drug candidates against SARS-CoV-2 and appears to be on the right track. When asked about the progress they have seen in the clinic since the last announcement, Dr. Diwan stated, "Our results in the lab have continued to show promise and we look forward to releasing our findings and supporting data, shortly. We have actively started having discussions with large pharma around the science. We understand that we cannot do it alone. We will continue to update the public on our developments."
"What the US needs right now is a drug therapy to help flatten the curve and save lives until an FDA approved vaccine is available in mass quantity"
In the past, the management has set up and worked on collaborations with the U.S. Center for Disease Control and Prevention (CDC), as well as the U.S. Army Medical Research Institute of Infectious Diseases (USAMRIID). It is worth mentioning that regulatory agencies in China created expedited processes to enable rapid clinical testing of exploratory drug candidates. This is similar to the accelerated pathways which were also developed for enabling anti-Ebola clinical drug candidates in the 2017-18 epidemic in DRC. The company should not have problems testing its drug once it is fully developed.
The COVID-19 Spread In The U.S. And The Urgency Of A Drug
As of March 30, 2020, the United States has overtaken China and Italy and has the highest number of coronavirus cases in the world. The country has approximately 148,089 confirmed cases and more than 2,599 deaths, with over 140,000 active cases. Of this, the state of New York alone has more than 66,497 cases and 965 deaths. New Jersey and California are trailing with the second and third positions including 13,386 and 6,340 cases respectively. "What the US needs right now is a drug therapy to help flatten the curve and save lives until an FDA approved vaccine is available in mass quantity" stated Dr. Diwan.
As COVID-19 has become a global pandemic, it has affected more than half a million people all over the world and most countries are in lockdown mode to prevent its spread. With financial markets crashing and Governments across the globe announcing stimulus packages to save their economies, it is critical that a successful drug be developed for this virus before it causes any further damage. Hence, NanoViricides' latest breakthrough is quite critical in this race of humanity against the virus. Dr. Diwan also noted, "We are working tirelessly, like all scientists and healthcare workers all over the world, to help figure out how best to partner so everyone globally, can have access to a therapeutic drug for COVID-19."

Why Is A COVID-19 Drug More Necessary Than A Vaccine?
While the process of vaccine development against the COVID-19 commenced rapidly, the process is relatively long and tedious and an effective vaccine could take as long as 12 to 18 months before it can be used to treat patients. Also, viruses are known to become resistant to antibody drugs and vaccines via mutations and other genomic changes. In contrast, the NanoViricides platform technology enables development of a drug that a virus is unlikely to resist by mutation. This is because the company is developing biomimetics that are designed to interfere with the virus binding to its cognate cellular receptor, and are further capable of disabling the virus from binding to cells. Another fact is that coronaviruses mutate less rapidly than other RNA viruses such as influenza and HIV.
Key Takeaways
With the wide spread of COVID-19 and the majority of the world in lockdown, research-focused pharma companies like NanoViricides are a true blessing. The management's rapid response time to the virus and their fast-progressing drug development is amazing and it looks to be a matter of time before the human trials of the drug begin. Meanwhile, the stock is a bargain at the current price of $5.52. It has the potential to break its earlier highs of $19 and go well above the $20 mark once the human trials begin. Overall, NanoViricides looks like a solid investment proposition for biotech investors.

---
Legal Disclaimer
Except for the historic data introduced herein, issues mentioned in this text comprise forward-looking statements which might be topic to sure dangers and uncertainties that would trigger precise outcomes to differ materially from any future outcomes, efficiency or achievements expressed or implied by such statements. Salesparq, LLC which owns SmallcapsDaily.com will not be registered with any monetary or securities regulatory authority and doesn't present nor claims to present funding recommendation or suggestions to readers of this launch. Salesparq, LLC, which owns SmallcapsDaily.com, could also be compensated for its companies in the type of cash-based compensation for the businesses it writes about. For making particular funding choices, readers ought to search their very own recommendation. Pursuant to an agreement between TraDigital IR and Salesparq, LLC, which owns SmallcapsDaily.com, has been retained for a interval from 3/15/2020 – 3/30/2020 to publicly disseminate details about Nanoviricides, Inc., together with on the Website, electronic mail and different media together with online and social media. We have been compensated ten thousand dollars for our services during this period. We own zero shares of Nanoviricides, Inc. We don't intend to purchase shares of Nanoviricides Inc. in the open market at any time. Please read our full disclaimer here: https://smallcapsdaily.com/disclaimer/