Featured
ToughBuilt Industries Announces Fiscal 2019 Results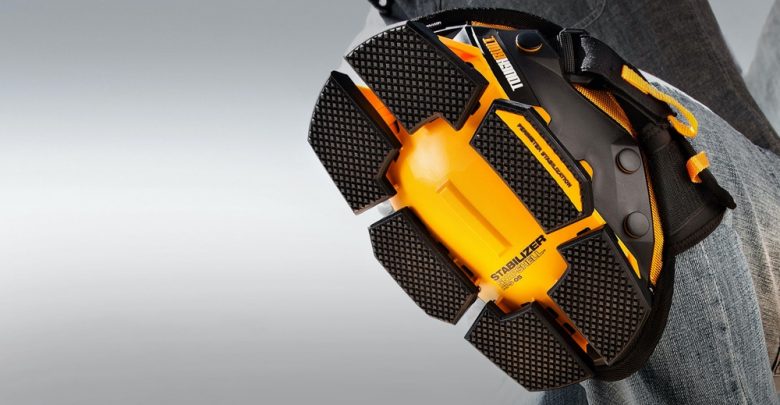 March 30, 2020 – ToughBuilt Industries, Inc. ("ToughBuilt") (NASDAQ: TBLT; TBLTW), today reported financial results for the fiscal year ended December 31, 2019.
Read the full Press Release here: https://ir.toughbuilt.com/press-releases/detail/54/toughbuilt-industries-announces-fiscal-2019-results
Key Financial Highlights:
Revenues (net of allowances) for the year ended December 31, 2019 increased 25% to $19 million, as compared to $15.3 million in fiscal 2018.
Gross Profit increased 60% to $5.6 million, as compared to $3.5 million in fiscal 2018.
Reduced net loss attributable to common stockholders, $4.3 million, or $0.14 per share, as compared to $32.3 million, or $7.22 per share in fiscal 2018.
Michael Panosian, Chief Executive Officer of ToughBuilt, commented, "I am pleased to announce 2019 was a year filled with capitalization of opportunities for us due to our aggressive sales and marketing efforts. We are encouraged by our progress and the strong positive market pull we have been receiving for ToughBuilt' s products, as is evident in our increased sales numbers and new commercial agreements. We will continue to make bold, yet strategic, decisions, to accelerate our business and enable us to take advantage of near- and long-term opportunities globally."
Key Business Highlights of 2019:
Achieved consistent sales increases with ToughBuilt Amazon storefront, both in the U.S. and internationally.
Product launch in Home Depot Canada.
Established European sales and marketing headquarters in London, England.
Entered into a distribution agreement with Toolbank, the leading distributors of hand and power tools and accessories In UK and Ireland.
Products launched at Screwfix in the United Kingdom.
Expansion of global e-commerce in Mexico, France, Germany, Spain, Italy and Australia.
Expanded product lines and sales with Menards, 3rd largest home improvement chain in mid-western U.S.
Expanded manufacturing base to India
Began development of numerus hand tools categories to be launched in 2020 and beyond
Mr. Panosian continued, "Throughout 2019 we were focused on growth, innovation, establishing systems, expanding our team and establishing long term opportunities globally. The accumulation of all these efforts has brought us more brand recognition and a solid platform that will serve Toughbuilt for many years to come. We are focused on developing long-term partnerships that will increase revenues, generate positive cash flow and subsequently reach profitability.
"The times in which we live are challenging and ToughBuilt is committed in doing our part to support professionals and end users in the field.", concluded Mr. Panosian."

ABOUT TOUGHBUILT INDUSTRIES, INC.
ToughBuilt is an advanced product design, manufacturer and distributor with emphasis on innovative products. Currently focused on tools and other accessories for the professional and do-it-yourself construction industries. We market and distribute various home improvement and construction product lines for both the do-it-yourself and professional markets under the TOUGHBUILT brand name, within the global multibillion dollar per year tool market industry. All of our products are designed by our in-house design team. Since launching product sales in 2013, we have experienced significant annual sales growth. Our current product line includes three major categories, with several additional categories in various stages of development, consisting of Soft Goods & Kneepads and Sawhorses & Work Products. Our mission is to provide products to the building and home improvement communities that are innovative, of superior quality derived in part from enlightened creativity for our end users while enhancing performance, improving well-being and building high brand loyalty. Additional information about the Company is available at: https://www.toughbuilt.com/.