Featured
One Compelling Place to Find Value in Energy Markets: Indonesia Energy Corp. Ltd. (NYSE: INDO)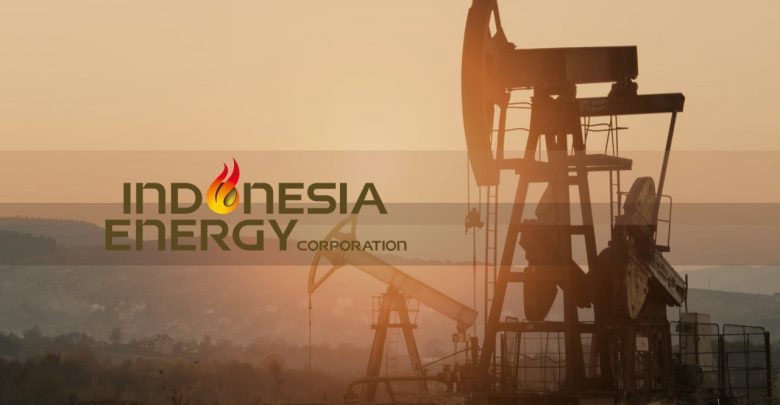 The energy sector has clearly seen better days, with oil prices falling to their lowest level in more than 18 years. Energy-related stocks have also suffered, with the iShares U.S. Energy ETF (NYSE: IYE) losing more than half of its value in the last month.
Carnage of this type brings opportunity. But instead of buying the usual large cap U.S. names (or ETFs), why not consider something a little further afield, but potentially more alluring?
Indonesia Energy Corp. Ltd. (NYSE:INDO) is an oil and gas exploration and production company focused on Indonesia, as the name suggests. The company was founded in 2015 and went public on the New York Stock Exchange in December 2019. It is the first Indonesian company to list in the U.S. and the only way for investors to access the Indonesian upstream segment.
The Opportunity
The IPO could probably not have been worse timed, as the coronavirus began to take effect in Asia in early 2020. The stock has been dropping steadily for the past month, and low oil prices brought on by the Saudi Arabia-Russia price war only intensified the decline.
This may present a historic opportunity for investors. The company is cashflow positive, boasts a clean balance sheet with minimal debt, and can continue to turn a profit even if oil prices decline by another 20%. An ambitious drilling program for calendar 2020 stands to quadruple the company's production and can double its cashflow. As economies in Asia recover from coronavirus, local demand for raw materials can be expected to increase. All of this bodes well for the company's prospects in 2020 and beyond. With the stock languishing at an all-time low, the timing for an entry point may be optimal.
Low Break-Even Point
The company's business model boasts a low break-even point of $21 per barrel, according to historical averages. Even with oil now trading around $25 per barrel, this leaves room for a further drop in prices. All production is contracted to be sold to the state-owned oil company, PT Pertamina.
Current Assets and Drilling Program
INDO has a 63,000 acre asset in its Kruh Block, in South Sumatra. Four wells produce about 300 barrels of oil a day, providing enough cashflow for the company to break even. The field in Sumatra is well-established with discovered assets. The company plans six new wells over the course of 2020, with each expected to produce about 190 barrels a day. This will ultimately quadruple the company's production and is expected to quadruple its cashflow.
With established production in place INDO has cost certainties around the investment needed to produce oil in the Kruh Block. The cost is $1.5 million per well, with expected net cash flow proceeds of $2.1 million per well in the first 12 months – a rate of return north of 100%.
It merely needs permission from the government to proceed. At the time of this writing, full permits are expected imminently. An announcement to this effect could provide a catalyst for an initial bounce in the stock price.
Its other major asset is a 1 million acre Citarum natural gas property on the island of Java. With infrastructure in place to deliver gas to the capital Jakarta, 16 miles away. It expects to start drilling by year-end 2020. Natural gas prices in Indonesia are 400% higher than in the U.S..
Balance Sheet
Unlike many E&P companies, INDO does not use leverage for growth. Its capital structure has no overhanging items such as warrants, and the company has minimal debt (about $1.1 million, which it may retire in 2020) .
Leadership
The executive leadership and board of directors boasts veterans of both U.S. and Indonesian energy and infrastructure sectors.
Frank Ingriselli, a 40-year industry veteran, is the company's president. He started his career at Texaco Inc. and eventually ran international operations. He has ample experience in Indonesia. When he left Texaco, in 2001, the country was already the company's largest producing asset.
Chief Operating Officer Dr. Charlie Wu has 40 years of global energy experience and was responsible for building upstream exploration and production teams for three independent oil and gas companies in Indonesia over the last 15 years.
Chief Financial Officer Gregory Overholtzer has executive experience at seven different companies in various industries and was most recently CFO of PEDEVCO Corp (NYSE: PED), a Houston-based oil and gas exploration and production company.
Indonesia
The fourth-most populous country in the world and the largest economy in southeast Asia, Indonesia has averaged annual GDP growth of over 5% over the last 10 years. Major credit ratings agencies rate the country at "stable."
Demand for energy is only expected to grow, especially in the west Java region where the company's natural gas asset is located. By 2028, the region is anticipating a gas shortage of 1,836 MMSCFD (million standard cubic feet per day), according to a 2018 study by the Indonesian Agency for Assessment and Application of Technology.
Valuation
With shares trading at $3.74 at the time of this writing, the company has a market cap of $11.4 million, with EBITDA and EPS in negative territory, based on 2019 figures. Looking forward, however, the company is on track to have six new wells up and running at its Kruh Block site by year-end. Assuming it can generate $2 million per well, this gives it potentially over $20 million in EBITDA. With 7.36 million shares outstanding, this equates (using a low ratio of 3.5X EBITDA) to a stock price of $9.51 – without accounting for any revenues from the natural gas site or other sources.

Disclaimer
Except for the historic data launched herein, points talked about on this text embody forward-looking statements which might be matter to certain risks and uncertainties that may set off exact outcomes to differ materially from any future outcomes, effectivity or achievements expressed or implied by such statements. Salesparq, LLC which owns SmallcapsDaily.com is not registered with any financial or securities regulatory authority and does not present nor claims to produce funding suggestion or recommendations to readers of this launch. Salesparq, LLC, which owns SmallcapsDaily, may be compensated for its firms inside the kind of cash-based compensation for the companies it writes about. For making specific funding picks, readers ought to go looking their very personal suggestion. Pursuant to a settlement between TraDigital IR and Salesparq, LLC, which owns SmallcapsDaily, we've got been employed for a interval from 3/1/2020 – 3/31/2020 to publicly disseminate particulars about Indonesia Energy Corp., along with on the Website, e mail and totally different media, together with however not restricted to, Social Media and traditional Web. We have been paid twenty thousand USD for & have been paid "zero" shares of restricted frequent shares. We private zero shares of Indonesia Energy Corp. We don't intend to buy or promote additional shares of Indonesia Energy Corp., throughout the open market at any time, along with sooner than, all through or after the Website and Information, present public dissemination of favorable Information. Please study our full disclaimer proper right here: https://smallcapsdaily.com/disclaimer/