Featured
NanoViricides: The Little-Known Biotech Company Leading the Charge for a Cure to COVID-19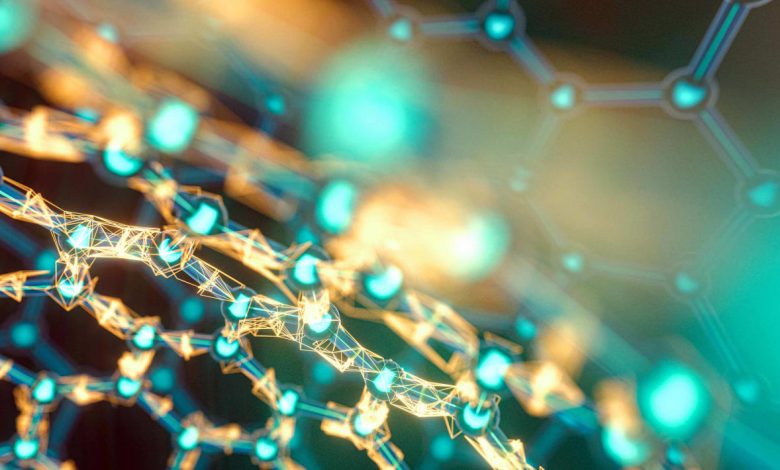 The world we live in today has come to be known as "the age of biology", mainly because of the incredible biotech focused scientific breakthroughs that have allowed for modern science to treat diseases, illnesses and viruses like never before. The first major breakthrough came many years ago (back in 1990) when humans successfully sequenced the human genome. This project took over 13 years to complete and cost $3 billion. Fast forward to now and this same project can be completed in a single day with an approximate cost of only $1,000. The point here is through the advancements within the biotech space companies are now able to produce life changing drugs and treatment options that were previously thought impossible to create or simply just too expensive to make.
Today, the life science industry is overflowing with companies leveraging cutting edge technology to produce a wide variety of new treatment options. Not all these biotech companies will be successful and investors need to understand that some companies won't live up to expectations, that said, with revolutionary technology now proving it can be applied to create real world treatment options investors looking for market beating returns need to be looking for companies in this newly revived biotech industry.
Company Profile
NanoViricides Inc. (NASDAQ:NNVC), is a development stage biotech company quickly becoming a leader in the development of next generation nanomedicine drugs used to fight viruses. As most know when a virus enters the body the immune system springs to action and produces antibodies to help fight off the invading virus. However, a good proportion of the population have compromised immune systems which prevent this natural process from happening. And even with a properly functioning immune system doesn't guarantee it will work effectively across all types of viruses. In fact, viruses that cause severe diseases are able to do so precisely because they have learnt to control and block our immune responses! This includes SARS-CoV-2 and its variants, the cause of COVID-19 global pandemic that shows no signs of abating. To overcome these problems, NanoViricides is producing specially formulated nanoviricides to attack virus particles, on the same sites the virus uses to bind to cells, effectively blocking reinfection and providing a more effective layer of protection than what antibodies or immunotherapeutic options are currently capable of.
The company is preparing for commercialization with their 100% owned full scale cGMP compliant manufacturing facility capable of producing both the drug substance and drug product. Further, this manufacturing hub has the capacity to support production for all of NanoViricides drug programs, successfully providing the company with a steep competitive advantage in the way of accelerating the drug development process, as well as creating significant cost savings. Management estimates their current facility will be able to support $100-500 million in revenue per year.
NanoViricides Ramps up For Its First Human Clinical Trial to Treat COVID-19 with Two New Drug Candidates
The company has bolstered their balance sheet in the past several months to prepare for their first human trial of their promising drug candidate NV-Cov-2 that will be used to treat COVID-19. NanoViricides has labeled this drug candidate the "re-infection blocker" and this treatment will act as a broad-spectrum antiviral drug making the escape and escalation of variants within the body highly unlikely. So far, NV-CoV-2 has gone through safety and toxicity studies with results showing it can be administered to human patients without adverse effects.
This treatment option will come with a great deal of optionality, as the company plans to produce NV-Cov-2 in the form of oral gummies, injection, infusion, as well as direct lung inhalation. Most notably, the oral gummies will be directed at younger children who may struggle with receiving injections. And what's more, the direct lung inhalation method will provide a way for patients who are severely ill to benefit from a highly concentrated dose to the most severely affected area – the lungs, helping to minimize the lung viral load and associated damage, significantly improving chances of recovery.
NanoViricides' second drug candidate NV-CoV-2-R will expand on their original treatment NV-CoV-2 by adding Remdesivir within it. This will further strengthen the efficacy of the drug candidates in two ways. Firstly, NV-CoV-2-R will directly attack extracellular viruses to break the re-infection cycle, and secondly, it will attack the intracellular reproduction of the virus effectively breaking the replication cycle. Should both these cycles be broken, theoretically speaking, it would result in a cure for the virus.
Thoughts on Valuation
As they stand right now NanoViricides has approximately $19.89 million in cash and cash equivalents, meaning they have more than enough liquid assets on hand to fund at least one of their upcoming human trials. Additionally, the company has virtually no debt, and in the 3-month period ending September 30 NanoViricides spent only $0.72 million for operating activities, further showing their operational efficiencies and ability to manage costs. The capability to treat COVID-19 and provide a solution for the mutated strains that keep popping up across the world is a multi-billion-dollar market opportunity. And with a current market cap of only $55 million NanoViricides is showing signs of being exceptionally undervalued.
Key Takeaway
"The New age of biology" has just begun, and companies like NanoViricides are leading the way in this revolution. The company through leveraging their nanomedicine is tackling one of the biggest problems in the world today; stopping the spread of the constant mutations from a life-threatening virus.
So far, all signs are pointing to NanoViricides COVID-19 treatments to progress in their studies, and should they become approved for production that will open the floodgates to one of the biggest and most exciting market opportunities in the world today. Plus, with a state-of-the-art fully operational manufacturing facility NanoViricides already has the infrastructure in place to commercialize their products at mass scale. This combination is rare for such a young and fast-growing biotech company and investors should appreciate the operational flexibility and growth potential that awaits them.
It won't be long before this little-known life sciences company sees their share price roar as they gain attention from the rest of Wall Street, investors who are aware of NanoViricides today should realize the opportunity of buying a company who is just starting out on a very promising biotech uprising.
---
Disclaimer
This website is a wholly owned subsidiary of Salesparq, LLC, herein referred to as Salesparq, LLC. Our publications are a commercial advertisement and are for general information purposes ONLY. We are engaged in the business of marketing and advertising companies for monetary compensation. We may receive compensation for this article on a PPC basis as an affiliate. Never invest in any stock featured on our site or emails unless you can afford to lose your entire investment. The disclaimer is to be read and fully understood before using our services, joining our site or our email/blog list as well as any social networking platforms we may use.PLEASE NOTE WELL: Salesparq, LLC and its employees are not a Registered Investment Advisor, Broker Dealer or a member of any association for other research providers in any jurisdiction whatsoever.Release of Liability: Through use of this website viewing or using you agree to hold Salesparq, LLC, its operators owners and employees harmless and to completely release them from any and all liability due to any and all loss (monetary or otherwise), damage (monetary or otherwise), or injury (monetary or otherwise) that you may incur. The information contained herein is based on sources which we believe to be reliable but is not guaranteed by us as being accurate and does not purport to be a complete statement or summary of the available data. Salesparq, LLC encourages readers and investors to supplement the information in these reports with independent research and other professional advice. All information on featured companies is provided by the companies profiled, or is available from public sources and Salesparq, LLC makes no representations, warranties or guarantees as to the accuracy or completeness of the disclosure by the profiled companies. None of the materials or advertisements herein constitute offers or solicitations to purchase or sell securities of the companies profiled herein and any decision to invest in any such company or other financial decisions should not be made based upon the information provided herein. Instead Salesparq, LLC strongly urges you conduct a complete and independent investigation of the respective companies and consideration of all pertinent risks. Readers are advised to review SEC periodic reports: Forms 10-Q, 10K, Form 8-K, insider reports, Forms 3, 4, 5 Schedule 13D. Salesparq, LLC is compliant with the Can Spam Act of 2003. Salesparq, LLC does not offer such advice or analysis, and Salesparq, LLC further urges you to consult your own independent tax, business, financial and investment advisors. Investing in micro-cap and growth securities is highly speculative and carries and extremely high degree of risk. It is possible that an investors investment may be lost or impaired due to the speculative nature of the companies profiled. The Private Securities Litigation Reform Act of 1995 provides investors a safe harbor in regard to forward-looking statements. Any statements that express or involve discussions with respect to predictions, expectations, beliefs, plans, projections, objectives, goals, assumptions or future events or performance are not statements of historical fact may be forward looking statements. Forward looking statements are based on expectations, estimates, and projections at the time the statements are made that involve a number of risks and uncertainties which could cause actual results or events to differ materially from those presently anticipated. Forward looking statements in this action may be identified through use of words such as projects, foresee, expects, will, anticipates, estimates, believes, understands, or that by statements indicating certain actions & quote; may, could, or might occur. Understand there is no guarantee past performance will be indicative of future results.In preparing this publication, Salesparq, LLC has relied upon information supplied by its customers, publicly available information and press releases which it believes to be reliable; however, such reliability cannot be guaranteed. Investors should not rely on the information contained in this website. Rather, investors should use the information contained in this website as a starting point for doing additional independent research on the featured companies. Salesparq, LLC has not been compensated for this article. The advertisements in this website are believed to be reliable, however, Salesparq, LLC and its owners, affiliates, subsidiaries, officers, directors, representatives and agents disclaim any liability as to the completeness or accuracy of the information contained in any advertisement and for any omissions of materials facts from such advertisement. Salesparq, LLC is not responsible for any claims made by the companies advertised herein, nor is Salesparq, LLC responsible for any other promotional firm, its program or its structure. Salesparq, LLC is not affiliated with any exchange, electronic quotation system, the Securities Exchange Commission or FINRA.