News
New Horizons in Pain and Sports Injury Treatment with QC Kinetix (Orange Grove), a Tucson Regenerative Medicine Clinic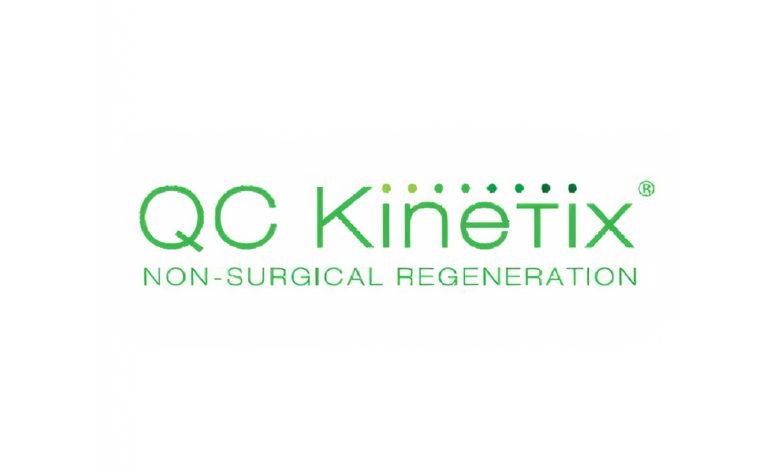 Tucson, AZ –

(NewMediaWire) – January 20, 2023 – via QC Kinetic – When the body hurts, most people turn to their medicine cabinet for temporary relief as they monitor their symptoms. While prescription medication is sometimes viable, a person may run the risk of dependency, even with other traditional treatment interventions. On the other hand, many people in Tucson believe that surgery is the only way of attaining long-term relief from joint pain and injuries, despite its invasive nature, harmful side effects, long recovery periods, and cost. Fortunately, they can now avoid traditional surgery and medication thanks to the regenerative medicine solutions QC Kinetix (Orange Grove) provides.
The clinic aims to help patients experience happier, healthier, and more active lifestyles through advanced medical technology, minimally invasive procedures, and natural treatment protocols. The treatments offered help ease pain and discomfort due to a medical condition, injury, disease, or poor lifestyle choices. The pain control clinic protocols leverage the body's natural recovery systems, reducing pain, decreasing inflammation, and minimizing re-injury. 
Sports injuries that affect the ligaments and tendons take several weeks/months to heal, impacting a patient's physical/mental health, career, movement, and quality of life. Professional/amateur athletes, gym enthusiasts, dancers/performers, avid hikers/adventurers, or blue-collar workers in a competitive field need a reliable way of addressing their injuries. The sports clinic has various non-surgical regenerative medical treatments that help athletes get back to a healthy life, eliminating invasive replacement surgery. Regenerative medicine provided at the clinic treats joint pain, golfer's elbow, tendon/ligament tears, a torn rotator cuff, tennis elbow, a torn Achilles tendon, and other sports injuries. 
QC Kinetix (Orange Grove)'s protocols work best as part of a recovery plan that combines traditional sports treatments and regenerative medicine to strengthen existing cartilage and joint tissues. Alongside acute sports injuries, the clinic intervenes when orthopedics fails to relieve musculoskeletal injuries impacting the joint tissues, muscles, and bones. The treatments help with conditions including low back pain, wrist pain, sacroiliitis pain, pain from tendon injuries, and wrist pain resulting from poor body mechanics, physical trauma, contact sports, muscle overuse, and jerking/repetitive movements. Regenerative therapies are becoming popular in Tucson for treating soft tissue injuries as they trigger the body to speed up recovery. 
Patients with recurring knee problems who can't move comfortably can consider alternative therapies for knee cracking/snapping, decreased range of motion, instability, chronic knee pain, and bone-on-bone osteoarthritis. The pain control clinic takes a proactive approach to treating damaged knee joints without knee replacement surgery, steroids, arthroscopic surgery, or physical therapy. Many patients found the clinic while searching for natural knee pain treatments and raved about their results, sleeping patterns, and ability to perform chores optimally. 
The Tucson knee specialist also assists with arthritis pain in the knees, shoulders, ankles, hands, feet, hips, and wrists resulting from worn down, irritated, or inflamed joint tissues. They may use laser energy and other natural treatment protocols to create an environment that improves the injured/inflamed site. 
Once a patient sets up their free initial consultation, they will experience concierge-level service in a friendly, respectful, warm, professional, and compassionate environment. They instantly notice a clean, modern space that combines efficiency for services in a spa-like atmosphere that eliminates anxiety and enhances comfort. A patient receives a thorough assessment focused on their areas of concern, where a provider examines their medical history, listens to their goals, and conducts a comprehensive diagnosis.
They determine if a patient is a viable candidate for the clinic's protocols and customize a treatment plan that specifically meets their needs. The medical provider then walks patients through their prescribed treatment protocols to ensure they understand the plan, know post-treatment instructions, break down complexities of frequency of care, and find payment options. 
The providers never rush through appointments but take their responsibility seriously and dedicate significant time to getting to the root cause of a patient's joint pain, sports injury, or musculoskeletal condition. Call (520) 497-4955 or visit the clinic's website to request a free consultation. QC Kinetix (Orange Grove) is at 1925 W Orange Grove Rd., Ste 106, Tucson, AZ, 85704, US.
Media Contact:
Company Name: QC Kinetix (Orange Grove)
Contact Person: Scott Hoots
Phone: (520) 497-4955
Address: 1925 W Orange Grove Rd., Ste 106
City: Tucson
State: AZ
Postal Code: 85704
Country: US