News
New statement suggests more patients may benefit from surgery for pulmonary embolism
Statement Highlights:
A new American Heart Association scientific statement presents evidence that more high-risk patients with pulmonary embolism (PE) may benefit from surgical management.

Refined definitions of risk level may help identify which patients may benefit from surgical intervention more effectively and earlier.

The statement suggests increased education for clinicians and surgeons regarding surgical intervention options for high-risk PE and calls for the development of patient registries to monitor treatment efficacy for intermediate and high-risk patients.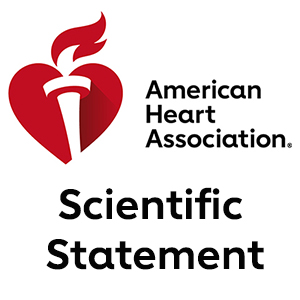 (NewMediaWire) – January 23, 2023 – DALLAS — A new American Heart Association scientific statement suggests surgery be considered for more people with high-risk pulmonary embolism (PE). The statement, published today in the American Heart Association's flagship peer-reviewed journal Circulation, also calls for data quality registries for high-risk patients with pulmonary embolism and increased research to gain a better understanding of the disease process and effective treatments. The statement will be presented at 7:45 am PST today, Monday, January 23, 2023, at the 59th Annual Meeting of The Society of Thoracic Surgeons in San Diego.
Pulmonary embolism (PE), which is a blood clot that travels to the lungs, is the third leading cause of cardiovascular death in the United States. Nearly 45% of patients experiencing PE will progress to severe symptoms, where the clot causes high pressure in the lungs and subsequent damage to the right heart chamber, with a high risk of death. Even when therapy follows current guideline-directed treatment, there is a high rate of death, estimated at approximately 40% of cases in some groups.
Treatment options for patients with severe pulmonary embolism include anticoagulation therapy or thrombolysis (either intravenously or via catheter procedure), or advanced surgical interventions such as surgical embolectomy and mechanical circulatory support. Often, surgical techniques are a last resort after other treatments are unsuccessful. The statement suggests that considering surgery earlier may help improve survival for patients with severe PE.
"This statement demonstrates that modern surgical management strategies and mechanical circulatory support results in excellent survival (97%) even among the sickest patients, including those who present with cardiac arrest and have had CPR," said Joshua B. Goldberg, M.D., chair of the statement writing group who is an attending cardiothoracic surgeon at the Westchester Heart and Vascular Center in Valhalla, New York, where he is surgical director of the Westchester Transcatheter Heart Valve Program and director of Cardiac Surgery Outcomes Research. 
"Modern surgical strategies and mechanical circulatory support are drastically underutilized," he said. "It is the hope of the multidisciplinary group of authors that this scientific statement will provide a greater awareness of the safety and efficacy of modern surgical management and mechanical circulatory support in treating the most unstable patients so that lives may be saved. In addition, we hope this statement will facilitate improved understanding of the disease process and effective treatments and encourage future research to improve the survival of patients with this common and deadly disease."  
The writing group proposes strategies to determine risk more accurately and identify earlier which PE patients may benefit from surgical intervention. They also suggest increased education for clinicians to encourage the use and integration of surgical strategies earlier in PE treatment. Additionally, the statement supports the development of patient registries, particularly focused on data that provides useful context for clinicians and surgeons to understand the progression from intermediate to high-risk pulmonary embolism and treatment outcomes across patients at various risk levels.
This scientific statement was prepared by the volunteer writing group on behalf of the American Heart Association's Council on Cardiovascular Surgery and Anesthesia; the Council on Arteriosclerosis, Thrombosis and Vascular Biology; the Council on Lifestyle and Cardiometabolic Health; and the Council on Peripheral Vascular Disease. American Heart Association scientific statements promote greater awareness about cardiovascular diseases and stroke issues and help facilitate informed health care decisions. Scientific statements outline what is currently known about a topic and what areas need additional research. While scientific statements inform the development of guidelines, they do not make treatment recommendations. American Heart Association guidelines provide the Association's official clinical practice recommendations. 
Co-authors are Vice-Chair Jay Giri, M.D., M.P.H., FAHA; Taisei Kobayashi, M.D.; Marc Ruel, M.D., M.P.H., FAHA; Alexander J.C. Mittnacht, M.D.; Belinda Rivera-Lebron, M.D., M.S.; Abe DeAnda Jr., M.D., FAHA; John M. Moriarty, M.D.; and Thomas E. MacGillivray, M.D. Authors' disclosures are listed in the manuscript. 
The Association receives funding primarily from individuals. Foundations and corporations (including pharmaceutical, device manufacturers and other companies) also make donations and fund specific Association programs and events. The Association has strict policies to prevent these relationships from influencing the science content. Revenues from pharmaceutical and biotech companies, device manufacturers and health insurance providers, and the Association's overall financial information are available here. 
Additional Resources:
About the American Heart Association
The American Heart Association is a relentless force for a world of longer, healthier lives. We are dedicated to ensuring equitable health in all communities. Through collaboration with numerous organizations, and powered by millions of volunteers, we fund innovative research, advocate for the public's health and share lifesaving resources. The Dallas-based organization has been a leading source of health information for nearly a century. Connect with us on heart.org, Facebook, Twitter or by calling 1-800-AHA-USA1.  
###
For Media Inquiries and AHA/ASA Expert Perspective: 214-706-1173
Maggie Francis: 214-706-1382; Maggie.Francis@heart.org
For Public Inquiries: 1-800-AHA-USA1 (242-8721)
heart.org and stroke.org