News
NewMediaWire | Empowering Recovery with Asurgent Health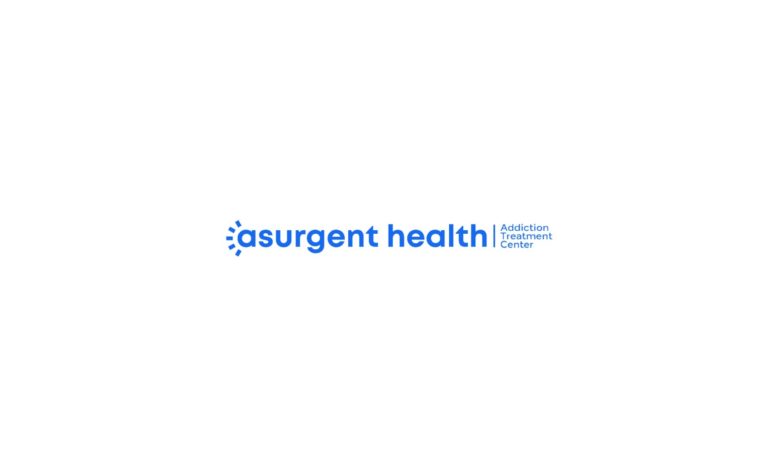 CLEVELAND, OH –

(NewMediaWire) – July 13, 2023 – Asurgent Health – Addiction Treatment Center, a leading full-service outpatient alcohol and drug addiction treatment center located in Cleveland, Ohio, is redefining the landscape of addiction treatment with its client-centered and evidence-based approach. Founded on a vision to provide a higher level of quality and service that is affordable, this drug rehab is committed to helping individuals struggling with addiction thrive once again.
Drug rehab clinic Cleveland offers a comprehensive range of programs, each designed to address the unique needs of clients. The Intensive Outpatient Program (IOP) is one of these programs. IOP is designed to treat addiction in an outpatient setting while empowering and equipping individuals with essential skills for sustainable recovery. Through a 12-week curriculum, the program combines educational lectures with group therapy sessions, providing interactive handouts and video presentations to enhance clients' understanding of addiction and its impact on all aspects of life. The center's licensed IOP counselors are equipped with the knowledge and expertise to identify the most effective treatment approaches, considering factors such as age, previous treatment history, and motivation for change.

Asurgent Health – Addiction Treatment Center's Outpatient Treatment Program (OTP) offers a less intense treatment approach for individuals seeking addiction recovery and emotional healing. Clients can continue with their daily routines while receiving treatment in a more discrete manner. The program encompasses individual counseling, group therapy, and recovery support groups, with a focus on maintaining sobriety, preventing relapse, and managing emotional stressors associated with addiction. The center's educational services help clients understand the disease concept of addiction, post-acute withdrawal symptoms, stages of change, and emotional undercurrents. Depending on individual needs, recommendations may include lifestyle changes, dietary adjustments, and other recovery care methods.
The Partial Hospitalization Program (PHP) is another treatment program offered at Asurgent Health – Addiction Treatment Center. PHP is a highly structured day program that combines therapy sessions focused on skill-building and behavioral modification. The program is designed to assist clients with harm reduction and transition to abstinence from alcohol, drugs, and mood-altering substances. The rehab's treatment team ensures a smooth transition from PHP to ongoing care, including individual therapy sessions and group therapy in an outpatient setting.
Treating addiction is an intricate and multifaceted process that requires a comprehensive and holistic approach. Asurgent Health – Addiction Treatment Center embraces the complexity of this challenge with a deep sense of pride and dedication. The rehab's unwavering commitment lies in the design and implementation of highly personalized treatment approaches that seamlessly integrate evidence-based treatment modules, meticulously tailored to address the unique needs of each client. Therapy sessions serve as the bedrock upon which clients can explore and confront their core issues, unearthing the underlying causes of their addictions. Through this transformative journey, clients are empowered to break free from the grips of addiction and forge a brighter and more fulfilling future for themselves.
Furthermore, Asurgent Health – Addiction Treatment Center prioritizes staying at the forefront of addiction treatment to ensure it provides the most effective and comprehensive care to its clients. The center continuously updates its programs by incorporating the latest research, recent studies, and innovative methods that align with the evolving needs of individuals battling addiction. This commitment to continuous improvement reflects the rehab's unwavering dedication to providing the highest standard of care and maximizing the chances of successful, long-term recovery for every client it serves.
The culture of excellence at Asurgent Health – Addiction Treatment Center extends to every aspect of its operations. The staff is carefully selected for its expertise and experience, ensuring that clients receive the highest level of care. Interpersonal dynamics between clients and staff are prioritized, and every individual is treated with empathy, respect, and dignity. Additionally, the center creates a comfortable environment that removes distractions and promotes safety throughout the recovery journey, further enhancing the overall experience of its clients.
Asurgent Health – Addiction Treatment Center is located at 2490 Lee Blvd Suite 319, Cleveland Heights, Ohio, 44118, US. To schedule a consultation, contact their team at 216-400-6640. For more information regarding the services offered, visit their website.
Media Contact:
Company Name: Asurgent Health – Addiction Treatment Center
Contact Person: Aaron Fergusson
Phone: 216-400-6640
Address: 2490 Lee Blvd Suite 319
City: Cleveland Heights
State: Ohio
Postal Code: 44118
Country: US
Website: https://asurgenthealth.com/