Featured
Pacific Ventures Group: A High-Potential Food Processing Gem With A D2C Twist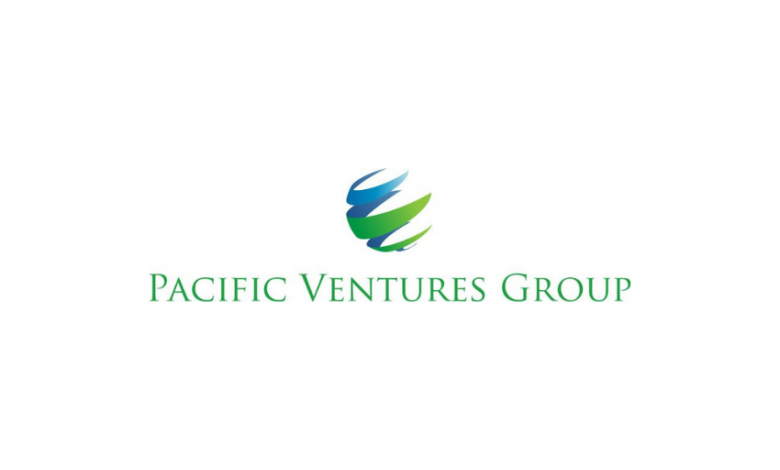 Food and beverages is a sector that is being viewed by investors with a lot of skepticism given the inflationary environment that is weighing down on the margins of food companies. Valuations of the food and beverage giants are at an all-time low and it is actually a good bottom fishing opportunity for long-term investors. We believe that the companies whose margins should be the least affected by the inflationary environment are ones with a strong direct-to-consumer strategy which should drive excellent valuation multiples in the years to come. Today, we are looking to cover one such small cap that has a diverse set of offerings in food and beverages and is scaling up rapidly with a solid organic as well as inorganic growth strategy but trades at a measly valuation multiple – Pacific Ventures Group, Inc. (OTCPK:PACV).
Company Overview
Pacific Ventures Group is a food and beverage holding company specializing in distributing meat, fresh fruits and vegetables, and alcohol-related products. The company operates through 3 subsidiaries – SnöBar, Seaport Meat, and San Diego Farmers Outlet. The company started off with the production of alcohol-infused ice creams and ice-pops under the brand name of SnöBar and eventually diversified into meat through Seaport Meat Co. and fresh fruits and vegetables through San Diego Farmers Outlet. The Companies are known to supply food products to a number of hotels, restaurants, resorts, food trucks, caterers, and clubs, as well as pubs. During 2020, Pacific Ventures management team expanded the customer base of its subsidiaries to include Hospitals, Nursing Homes, and Naval Bases. Not only does the company manufacture and wholesale custom processed beef, pork, lamb, chicken, veal and seafood products, it also has an online model for the direct-to-consumer sale of meat products. The Company was founded by food industry innovator, Shannon Masjedi and is headquartered in Los Angeles, California.
The SnöBarCocktails Offering
The SnöBar, alcohol-infused ice cream and ice pops, was born out of CEO Shannon Masjedi's innovative mindset and she came up with the idea of SnöBar while she was trying to make a special dessert by mixing liquor into her ice cream to give it a unique taste. Soon after becoming an expert in her homemade trials, she teamed up with chefs, mixologists, and food scientists to enhance the taste, texture, and alcohol substance. Today, every ice cream and ice pop produced by Snobar is made with 100% natural ingredients and premium alcohol in order to serve full cocktail desserts. Moreover, its alcohol-infused desserts are guaranteed to stimulate and satisfy even the most sophisticated appetite. SnöBar offers three major types of ice pops, including Mojito, Margarita, and Cosmopolitan, that replicate the distinct experience and flavor of the traditional cocktails. For example, the Margarita ice pop is made with premium tequila, lime, and triple sec while the Cosmopolitan is made of premium vodka, cranberry, and triple sec.
SnöBar is not only famous for its different flavor ice pops but also its superior quality ice cream. It offers ice cream in various flavors, including Pink Squirrel, Grasshopper, Brandy Alexander, and Brandy Alexander Chocolate Chip. In addition, their ice-pops come in two sizes, including 50ml and 100 ml, whereas their ice creams come in three distinctive sizes, including 100ml, 3.75ml, and 1.75L. It is worth highlighting that SnöBar's every ice cream and ice pop contains equivalent alcohol percentage of a full cocktail. Pacific Ventures Group has also worked on its formula for more than two years in order to guarantee a superior quality product with perfection and ensure that every bite tastes incredibly mouth-watering.
Seaport Meat – The Main Revenue Earner
Seaport Meat is the largest revenue earning subsidiary of Pacific Ventures and is one of Southern California's leading meat purveyors. The company typically processes several hundred thousands of pounds of protiens per week and delivers to different restaurants and redistributors in Southern California, Nevada, Colorado, and Arizona. The company has a HACCP-Compliant facility which is an advanced food processing and distribution building explicitly created to meet customers' requirements. It is worth mentioning that CEO Shannon Masjedi has improved the meat facility by hiring professionals who have proven track records and experience in the industry. Seaport Meat Company's recent management team follows LEAN production techniques to ensure consumers get the best meat at the best competitive price. They also have an in-house licensed USDA inspector who ensures that products are processed timely while exceeding the customer's needs. In addition, Seaport Meat will launch an online delivery model that could become the real driver of valuation of the company as it falls in the same bracket as companies like Crowd Cow and Ohmaha Steak which go far beyond just simple food and meat processing. This is the big direct-to-consumer (D2C) twist that could be a real game changer for the company. There is little doubt over the fact that the company has a bright future ahead.
Final Thoughts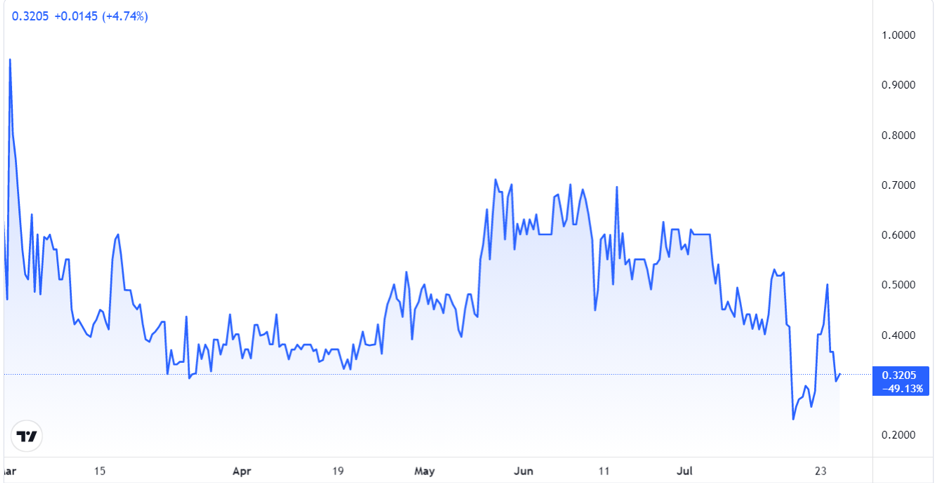 As we can see in the above chart, Pacific Ventures Group's stock has had a rather topsy turvy trajectory. The company recently announced that they have generated a staggering $11.6 million in revenues for Q2, a growth of 33% compared to the $8.7 million number reported in Q2 2020, taking their annualized runrate close to $45 million. Moreover, the company's gross margin increased to 11.7% and could easily go much further up. Despite this big announcement, there has been no significant jump in the stock price. The company also came up with a couple of major announcements including the distribution of PepsiCo products and a major acquisition whose letter of intent has already been signed and which could propel the company's annualized top-line above $80 million. While the acquisition might bring dilution fears, the Pacific Ventures stock is still heavily undervalued. Another factor responsible for the low valuation is the low trading volumes. With annualized revenues growing so rapidly, it is only a matter of time before this company is uplisted to a major national US exchange with significantly higher volumes resulting in value unlocking. Given this background, we believe that the company's stock must be grabbed by investors at current levels.
Disclaimer
No Positions