Featured
Pasithea Therapeutics: A High-Potential Biopharma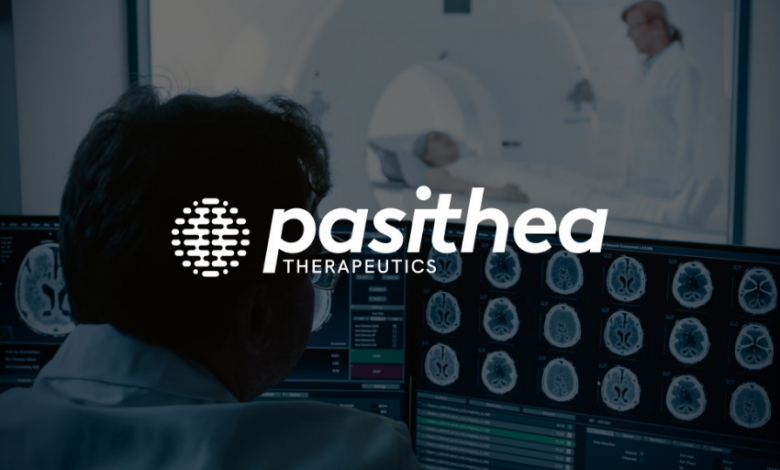 The market is betting on ketamine's exciting potential as a market-leading antidepressant and treatment for other treatment-resistant psychiatric disorders. It is also betting on its CEO and Chairman, two renowned authorities in their respective fields.

The company is brand new and pre-revenue

We believe in the company leadership and the potential for ketamine to transform how we approach mental health treatment. While this is an early-stage investment KTTA could take off if it can develop new drugs and expand their clinics in the US and UK markets.
Pasithea Therapeutics has recently gone public with some lofty goals. It wants to become the leader in ketamine administration services in the US and the UK. It is first and foremost betting on ketamine's potential as a novel treatment approach in psychiatry, a prospect that looks likely given the early data that ketamine have a far better risk and efficacy profile than drugs currently on the market for Major Depressive Disorder and other diseases.
From there, the company has much a much higher aim: to develop its own novel treatments for CNS disorders, leveraging its leaders' unique insight into how the brain and the immune system influence these conditions. While the company's tomorrow will rely on invention, the present is built on reinventing a known (and misunderstood) drug.
The Power of Ketamine:
Some know of ketamine as an effective anesthetic, a use for which the FDA has granted approval. Others know it as "Special K", a party drug that causes a psychotropic experience. Few know of the drug as a groundbreaking treatment for depression and other psychiatric disorders. That could change in the years to come.
Ketamine joins other drugs, such as psychedelics, as substances with major healing potential but a powerful stigma, due to its recreational use. This stigma not only color's public opinion, but can create roadblocks to its treatment potential. However, while psychadelics are still not available for medical purpose, ketamine is FDA-approved and has showed robust results to treat mental disorders.
A growing body of evidence shows that ketmaine can drastically mitigate mental disorders, notably Major Depressive Disorder (MDD). In the company filings, Pasithea cites a double-blind study that found current treatments to be only as high as 50% effective in treating MDD patients. When these treatments are effective, they can take weeks to take any effect, which can be highly stressful for patients and make it difficult for doctors to decide whether to continue or change medications. Furthermore, up to 30% of patients with antidepressants did not respond to antidepressant medication and therefore are considered to have treatment-resistant depression.
Ketamine shows promise as a better way forward. Administering sub-anesthetic levels of the drug have been shown in clinical studies to be up to 70% effective in improving symptoms of patients with treatment-resistant MDD, sometimes even after a single dose. It has shown to be effective for other mental health disorders, such as the treatment resistant post-traumatic stress disorder (PTSD) or bipolar depression. The United States and the much of the developed world has seen soaring rates of mental and other nervous system disorders. In as little as one dose, Ketamine may give what many patients have struggled to find for years: relief.
Just the First Step
Ketamine is the main revenue and publicity driver in the near term, but the company has no intention of staying solely in this space for long. Her primary focus in on developing new drugs for the treatment of psychiatric and neurological disorders.
In developing its own treatments for CNS disorders, the company plans to move forward a drug development campaign with the objective to develop up to 3 new drug candidates. The idea is to bring totally new treatment options to a high-demand market, establishing the company as a leader in innovative care for brain disorders.
The company is placing its trust in two highly regarded leaders in the field: Professor Lawrence Steinman and Dr. Tiago Reis Marques. Prof Steinman is a world-renowned neurologist and neuroscientist based in Stanford University, and will serve as Chairman of the Board of Directors. The company's CEO is Dr. Tiago Reis Marques, an academic psychiatrist at King's College and Imperial College in London. Both leaders are at the pinnacle of their fields, and lend much-needed credence to the company's ambitions and scientific leadership.
The company's mission is to use capital from its ketamine operations to support the drug development campaign, leveraging the immense knowledge of its Chairman and CEO in the field of pharmaceuticals, neurology and immunology. They seek to better understand, and treat, the mysterious and often problematic relationship between the brain and the immune system, which they believe is a major player in these conditions.
The leaders' simple ability to raise so much money for this venture, even going public at such an early stage, speaks to industry confidence in both men, as well as confidence that ketamine will indeed play a role in treating several psychiatric disorders.
The Road to Revenues
Pasithea is priced to recognize the long, uncertain road to a potential fortune. In exploring novel treatments for CNS disorders, there are a lot of hurdles before the company can, like other major pharmaceutical firms, become a high-margin cash cow. As Pasithea itself states, this future is more than two years out.
Drug pipelines are notoriously long and hard, and Pasithea Therapeutics is starting from scratch. The company will face a challenging task in achieving its main goal: developing novel drugs for CNS illnesses. However, these costs can be offset by the revenues generated by their clinics, as doctors can and already prescribe ketamine for psychiatric purposes, such as to treat Major Depressive Disorder.
However, with their therapy clinics coming online, near-term revenues will not be far behind.
Current Financials
KTTA's financials reflect its early-stage pre revenue status. The firm went from inception to IPO in one and a half year, and incurred a loss of $1.3 million for the period ended June 30, as it started the drug development program and stablishes its first clinics . The second half of the year should see similar losses, although the company expects to see revenue from its ketamine operations in Q4.
It's important to reiterate that the fact the company's IPO and $35 million valuation at this very early stage speaks loudly to industry insiders' belief not only in ketamine's latent potential, but the men who lead the Pasithea Therapeutics. It cannot be overstated the respect that Dr. Steinman and Dr. Marques garner in their fields.
Final Thoughts
Pasithea Therapeutics is offering transformational treatments to a multi-billion dollar industry. Its run by two world-renowned leaders, both of whom have a track record of advancing the science of this industry, are aiming high. From bringing ketamine from the operating room to outpatient CNS treatments, to developing novel drugs to tackle the world's most vexing illnesses, this company is driven by brilliant men who think big and look for new solutions. While they wont make a million dollars this year, we believer that the industry will gravitate toward the Pasithea Theraputics treatment offerings in the near term, once the clincs are up and running. A bet on KTTA is a bet on those two minds, as well as the mounting evidence that ketamine can be a tremendous treatment for a number of ailments in the future.
---
Disclaimer
No Positions
Disclaimer
This website is a wholly owned subsidiary of SCD Media, LLC, herein referred to as Smallcaps Daily. Our publications are a commercial advertisement and are for general information purposes ONLY. We are engaged in the business of marketing and advertising companies for monetary compensation. We may receive compensation for this article on a PPC basis as an affiliate. Never invest in any stock featured on our site or emails unless you can afford to lose your entire investment. The disclaimer is to be read and fully understood before using our services, joining our site or our email/blog list as well as any social networking platforms we may use. PLEASE NOTE WELL: Smallcaps Daily and its employees are not a Registered Investment Advisor, Broker Dealer or a member of any association for other research providers in any jurisdiction whatsoever.Release of Liability: Through use of this website viewing or using you agree to hold Smallcaps Daily, its operators owners and employees harmless and to completely release them from any and all liability due to any and all loss (monetary or otherwise), damage (monetary or otherwise), or injury (monetary or otherwise) that you may incur. The information contained herein is based on sources which we believe to be reliable but is not guaranteed by us as being accurate and does not purport to be a complete statement or summary of the available data. Smallcaps Daily encourages readers and investors to supplement the information in these reports with independent research and other professional advice. All information on featured companies is provided by the companies profiled, or is available from public sources and Smallcaps Daily makes no representations, warranties or guarantees as to the accuracy or completeness of the disclosure by the profiled companies. None of the materials or advertisements herein constitute offers or solicitations to purchase or sell securities of the companies profiled herein and any decision to invest in any such company or other financial decisions should not be made based upon the information provided herein. Instead Smallcaps Daily strongly urges you conduct a complete and independent investigation of the respective companies and consideration of all pertinent risks. Readers are advised to review SEC periodic reports: Forms 10-Q, 10K, Form 8-K, insider reports, Forms 3, 4, 5 Schedule 13D. Smallcaps Daily is compliant with the Can Spam Act of 2003. Salesparq, LLC does not offer such advice or analysis, and Smallcaps Daily further urges you to consult your own independent tax, business, financial and investment advisors. Investing in micro-cap and growth securities is highly speculative and carries and extremely high degree of risk. It is possible that an investors investment may be lost or impaired due to the speculative nature of the companies profiled. The Private Securities Litigation Reform Act of 1995 provides investors a safe harbor in regard to forward-looking statements. Any statements that express or involve discussions with respect to predictions, expectations, beliefs, plans, projections, objectives, goals, assumptions or future events or performance are not statements of historical fact may be forward looking statements. Forward looking statements are based on expectations, estimates, and projections at the time the statements are made that involve a number of risks and uncertainties which could cause actual results or events to differ materially from those presently anticipated. Forward looking statements in this action may be identified through use of words such as projects, foresee, expects, will, anticipates, estimates, believes, understands, or that by statements indicating certain actions & quote; may, could, or might occur. Understand there is no guarantee past performance will be indicative of future results.In preparing this publication, Smallcaps Daily, has relied upon information supplied by its customers, publicly available information and press releases which it believes to be reliable; however, such reliability cannot be guaranteed. Investors should not rely on the information contained in this website. Rather, investors should use the information contained in this website as a starting point for doing additional independent research on the featured companies. Smallcaps Daily has not been compensated for this article. The advertisements in this website are believed to be reliable, however, Smallcaps Daily and its owners, affiliates, subsidiaries, officers, directors, representatives and agents disclaim any liability as to the completeness or accuracy of the information contained in any advertisement and for any omissions of materials facts from such advertisement. Smallcaps Daily is not responsible for any claims made by the companies advertised herein, nor is Smallcaps Daily responsible for any other promotional firm, its program or its structure. Smallcaps Daily is not affiliated with any exchange, electronic quotation system, the Securities Exchange Commission or FINRA.