News
Plumbwell Plumbing Services, a Plumber in Marrickville, Sydney, is Offering $49 Plumbing Audits for Customers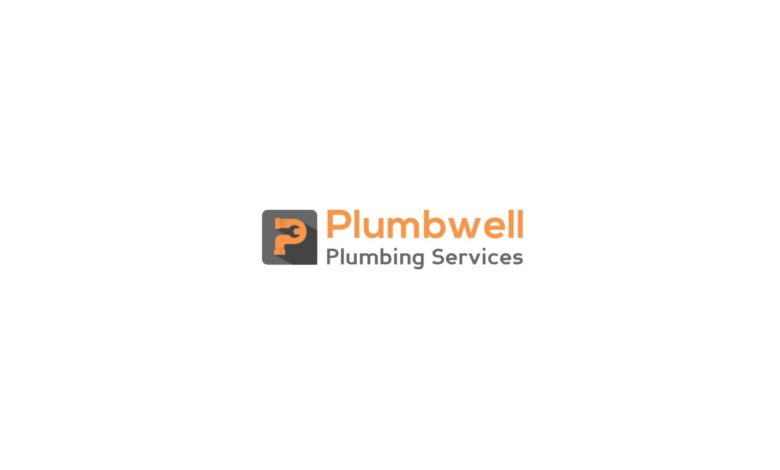 Dulwich Hill, NSW –

(NewMediaWire) – April 4, 2023 – Plumbwell Plumbing Services is now offering a plumbing audit at $49 to inspect the external and internal plumbing systems.

A properly functioning plumbing system is essential for maintaining a comfortable and smooth running home or business. Unfortunately, many people wait until a plumbing problem arises before calling a professional plumber when it's often too late. However, all of this inconvenience can be avoided with a plumbing audit, which helps identify issues early on and recommend repairs before issues become more severe.
Plumbwell Plumbing Services is currently offering a discounted plumbing audit for only $49 to customers in the Inner West Sydney area. This service includes a 20-minute inspection of both the internal and external plumbing systems for residential, commercial, and strata buildings. After the audit, the company will also provide a detailed inspection report showing potential and current issues, along with recommendations for fixing any problems. The technicians will also explain the issues in-depth, so clients can fully understand the situation. 
The plumbing audits conducted by the Dulwich Hill plumber have revealed several common issues, such as deteriorating hot water valves and washers, minor gas leaks, and more. After identifying these issues, the team provides clients with an overview of maintenance services that can help keep their plumbing systems operating at peak performance.
Clients can also hire Plumbwell Plumbing Services' competitively priced repair services to fix any problems identified during the plumbing audit. The company offers upfront pricing outlining all relevant services and costs, allowing clients to plan financially for the necessary repairs.
For residential clients, the team can fix a wide range of problems, including blocked drains, burst pipes, dysfunctional fixtures or tapware, inconsistent hot water systems, and gas plumbing issues. Plumbwell Plumbing Services only recommends replacements when necessary, particularly when repairs cost more than the replacement.
In addition to residential services, Plumbwell Plumbing Services also caters to businesses in diverse industries and can conduct plumbing repairs and maintenance in large and small business complexes. Their commercial plumbing services include fixing blocked sewerage lines, water pressure checks, gas line servicing, leak detection, backflow testing, and waterjet blasting.
In addition to their residential and commercial plumbing services, the Inner West plumber also offers repair and maintenance services for strata buildings. This is particularly relevant when multiple clients share a central plumbing system. The company can coordinate payments with the HomeOwner's Association during maintenance, but they will work directly with individual homeowners if there are specific issues that need addressing, such as a leaking toilet.
Plumbwell Plumbing Services also offers maintenance services that include routine appointments to keep clients' plumbing systems in the best possible condition. The service includes checking water pressure and water heaters and inspecting pipes using CCTV camera inspection technology, which allows the plumber to identify underlying issues that would have otherwise required dismantling plumbing system parts, thereby improving the accuracy of their diagnosis. They also examine water-using appliances and sinks.
Plumbwell Plumbing Services is a fully licensed and insured company. They are certified to offer plumbing and gas plumbing services in the Inner West Sydney area. Their insurance covers employees' and clients' properties from unlikely and unforeseen damage or loss. The team comprises trained and experienced plumbing technicians. 
A quote from the company website stated this about their services: "Our team of local Sydney Inner West plumbers specialise in all areas of plumbing and gas work, with extensive industry experience. We believe honesty and integrity are what set us apart from the competition. We never overcharge or mislead customers with dishonest quotes. While you may have had bad experiences with other plumbing companies, you will find that we offer fair prices, quality workmanship, and professional service throughout."
By offering $49 plumbing audits for Inner West Sydney Customers, Plumbwell Plumbing Services is not only helping customers save money but also contributing to a healthier environment. Through their comprehensive plumbing audits, the company is taking a proactive approach to plumbing maintenance and helping customers in the Inner West Sydney area avoid costly repairs and potential health hazards. This service is a valuable investment for anyone looking to ensure the longevity and efficiency of their plumbing systems.
To Learn more about Sydney's Innerwest Plumbers and their services, call the team at 0403 163 512. Plumbwell Plumbing Services is located at 89-91 The Boulevarde, Dulwich Hill, NSW, 2203, AU.
Media Contact:
Company Name: Plumbwell Plumbing Services
Contact Person: Sam Pearson
Phone: (02) 9064 2861
Address: 89-91 The Boulevarde
City: Dulwich Hill
State: NSW
Postal Code: 2203
Country: AU
Website: https://plumbwellplumbers.com.au/