News
PRSA Members Celebrated for Their Career Dedication and Accomplishments NEW YORK, NY –

(NewMediaWire) – October 5, 2023 – (ACN Newswire) – PRSA will mark the achievements of five of its members with awards for their outstanding contributions and service to the communications profession during ICON 2023, in Nashville, Tennessee, Oct. 15-17. The award winners were nominated by their peers and selected by PRSA's Honors and Awards Committee.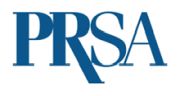 "These awards are PRSA's way of congratulating and thanking these inspiring individuals who consistently demonstrate the qualities of leadership, mentorship, and the power of education," said Michelle Egan, APR, Fellow PRSA, 2023 PRSA Chair, "We are honored to recognize them for their service at ICON 2023 in Nashville."
Gold Anvil Award – Gary D. McCormick, APR, Fellow PRSA
PRSA's highest individual award, which recognizes lifetime achievement in public relations.
Following more than three decades of experience creating award-winning campaigns for corporate, nonprofit and government clients, Gary McCormick formed GMc Communications in 2016. Prior to this, he was director of corporate communications for Scripps Networks Interactive, parent company of cable networks HGTV, Food Network, DIY Network, Cooking Channel, Travel Channel, and Great American Country. He also supported the promotion of HGTV Dream Home, HGTV Urban Oasis and HGTV Smart Home; identified opportunities for reciprocal marketing for HGTV and DIY Network; and was the director of public relations for DIY Network and Fine Living TV Network.
McCormick joined Scripps after 17 years pioneering public participations programs in support of multiple federal government clients. He developed and managed the government's largest communications programs for such technical and controversial programs as chemical weapons disposal and storage of high-level nuclear waste, His experience also includes work for two nationally recognized public relations firms, as well as in radio, television, and print media.

McCormick served as PRSA's Chair and CEO in 2010 and president of the PRSA Foundation in 2006 and 2007. He served on the national board of advisors for The Plank Center for Leadership in Public Relations at the University of Alabama from 2007 to 2020 and has been co-chair of the Champions for PRSSA since 2003. McCormick was recognized for his contributions to public relations education as the 2015 recipient of its Patrick Jackson Award for Distinguished Service to PRSA and the 2006 Honoree of the PRSA Educators Academy David Ferguson Award. In 2011, he was inducted into the inaugural class of his alma mater's Hall of Fame in Journalism and Public Relations at Colorado State University.
Patrick Jackson Award for Distinguished Service to PRSA – Anthony W. D'Angelo, APR, Fellow PRSA
Named in honor of the late Patrick Jackson, APR, Fellow PRSA, this award recognizes a member who has significantly advanced PRSA by working to support Chapters, Districts and the overall organization, inspiring fellow practitioners, both professionally and personally.
Anthony D'Angelo's career has included public relations leadership roles in the corporate, agency and not-for-profit sectors. He was named interim chair of Newhouse School's Public Relations Department earlier this year and also received their Excellence in Teaching Award in 2023, as well as an Excellence in Research, Writing and Creativity Award.
D'Angelo has over 30 years of experience as a PRSA volunteer leader, including serving as Chair in 2018. He has also been Secretary, Nominating Committee Chair, and has led the Advocacy Committee for the past several years, among other important roles within the organization. D'Angelo was inducted into the College of Fellows in 2008.
His writing and commentary on public relations and strategic communications have been featured in The New York Times, BusinessWeek, the Financial Times, USA Today, CNBC, NPR, Reuters, Forbes, Sports Illustrated, Newsweek and other outlets, and he was a regular contributor to The Wall Street Journal's "Crisis of the Week" column. He was editor-in-chief of a book published by PRSA in September 2022, "75 Years of Impact and Influence: People, Places & Moments in Public Relations History," and is co-author of a textbook on public relations writing to be published in 2024.
Outstanding Educator Award – Alisa Agozzino, Ph.D., APR
This award recognizes and celebrates those who have made a significant contribution to the advancement of public relations education through college or university teaching.
Alisa Agozzino is an Associate Professor of Public Relations at Ohio Northern University. As the PR program head, she has taught over 16 different classes within the major and developed a social media minor for any major on campus. Agozzino has received numerous awards for teaching, including the international Pearson Award for Innovation in Teaching with Technology.
Agozzino's research interest lies in social media tools within the public relations field, and her current research agenda examines how social media impacts different industries. Her work has been published in nearly 30 academic and trade publications such as the Public Relations Review, Journal of School Public Relations, "Building Online Communities in Higher Education Institutions" book, "Casing Public Relations" book, "PR News Writer's Guidebook," and the "Encyclopedia of Social Media and Politics."
For the past 10 years, Agozzino has served as a PRSSA adviser, and been an active member of the PRSA Educators Academy since 2008. She also serves Central Ohio PRSA as a Leadership Assembly delegate, social media chair, treasurer, and in 2024 will be the chair. Central Ohio PRSA also recognized her with the Walt Siefert Award for Outstanding Service to PRSSA.
Additionally. PRSA's East Central District awarded Agozzino with the Platinum Award for service to PRSSA. She has also been recognized as the PRSSA Faculty of the year. Next month, she will be awarded yet again with The Plank Center's Bruce K. Berger Educator Mentor award.

Atlas Award for Lifetime Achievement in International Public Relations — Rachana Chowdhary
This award recognizes a public relations practitioner who has made extraordinary contributions to the practice and profession of public relations in an international environment over the span of their career.
Rachana Chowdhary is an esteemed entrepreneur, visionary, and leader in the media and marketing industry. As the Founder and CEO of MediaValueWorks, a full-service marketing agency she founded in 2013 dedicated to delivering tailor-made, data-driven, and result-oriented solutions for clients of all sizes, Chowdhary has played a pivotal role in shaping the landscape of media solutions and PR and digital strategies.
With a remarkable blend of innovation, strategic thinking, and a deep understanding of market trends, Chowdhary has successfully built MediaValueWorks into a powerhouse of integrated marketing services, driving results for numerous clients across various industries.
Upon completing her formal education, Chowdhary embarked on her professional journey by joining a prominent media house, The Times of India group. Her dedication, innovative ideas, and sharp insights quickly caught the attention of industry peers and clients alike.
Recognized as an industry thought leader, Chowdhary is often invited to speak at prestigious marketing conferences, where she shares her insights on the latest trends, the future of marketing, and the impact of technology on consumer behavior. Her articles and opinion pieces have been published in leading marketing publications, contributing to the growth and advancement of the media industry.
D. Parke Gibson Award – Chuck Wallington, Ph.D.

This award recognizes a PR professional who has helped increase awareness of PR within multicultural communities and participated in the promotion of issues that meet the special informational and educational needs of diverse communities.
Chuck Wallington has served as Executive Vice President and Chief Marketing & Communications Officer for Cone Health, a healthcare company based in Greensboro, North Carolina, since August 2019. Reporting to the CEO, he is one of nine members of Cone Health's senior leadership team responsible for setting the business strategy for the organization.
He joined Cone Health in 2011 as the Vice President of Marketing & Communications and was promoted to Senior Vice President in 2014. Since joining the organization, he has built an award-wining team of professionals focused on providing strategic marketing and communications support for the organization's business goals.
Prior to Cone Health, Wallington served as Vice President of Communications at American Express. In this role, he was responsible for internal and external communications for American Express customer service centers in the United States, Canada, Mexico, and India. Before his time at American Express, for 11 years Wallington held a variety of public relations roles with Nabisco and the R.J. Reynolds Tobacco Company.
About PRSA
PRSA is the leading professional organization serving the communications community through a network of more than 400 professional and student chapters in the U.S., Argentina, Colombia, Peru and Puerto Rico. Guided by its Code of Ethics, PRSA empowers its members to succeed at every stage of their careers through a wide breadth of premium professional development programs, exclusive networking events and leadership opportunities. Signature events include the Anvil Awards, and ICON, the premier annual gathering for communications professionals and students. For more information, visit www.prsa.org.
Media Contact:
Rod Granger
Director, Content and Integrated Communication
Tel: 212-460-0307, Email: rod.granger@prsa.org
Source:
PRSA Members to be Celebrated for their Career Dedication and Accomplishments