News
QC Kinetix (Kettering) Utilizes Regenerative Medicine to Provide Non-Surgical Approaches to Treat Joint Pain and Sports Injuries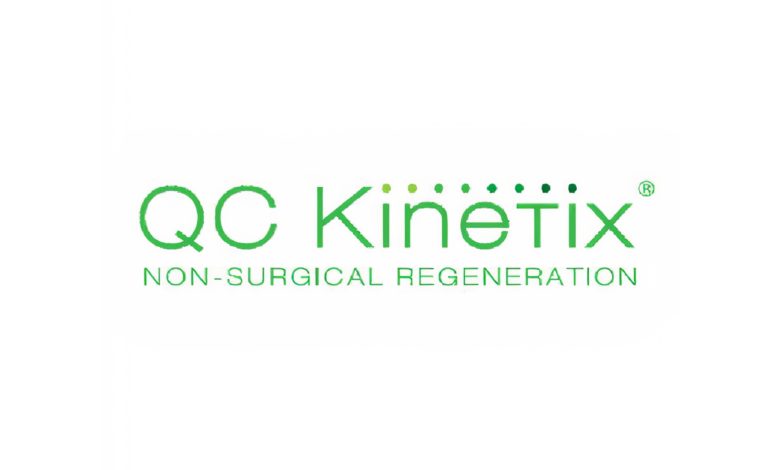 Kettering, OH –

(NewMediaWire) – May 12, 2023 – QC Kinetix (Kettering) provides regenerative medicine for patients experiencing joint pain or those with sports injuries. This new technology provides an innovative approach to joint pain treatment that does not require surgery, medication, or physical therapy. The treatment is minimally invasive, with minimal to no downtime, making it an ideal option for those who want to avoid the risks and downtime associated with surgical intervention.
Their regenerative treatments have been shown to be effective in treating a wide range of conditions, including knee pain, shoulder pain, elbow pain, wrist pain, hip pain, low back pain, arthritis pain, and more. Furthermore, the treatments address common joint pain symptoms such as redness, warmth, and inflammation, helping patients enjoy optimal recovery.
A variety of factors, such as overuse, improper technique, lack of conditioning, or accidents, can cause injuries from sports activities. Recovery from such injuries can be difficult as it often requires an extended period of rehabilitation and may lead to long-term damage if not treated properly.
To assist with these injuries, the clinic offers a range of sports medicine treatments. The treatments address injuries including torn MCL/ACL, runner's knee, jumper's knee, shoulder injuries, golfer's elbow, tennis elbow, and more. Active individuals who experience sports injuries can expect a comprehensive evaluation to determine the best course of treatment. Depending on the severity and type of injury, treatment options may include regenerative medicine or a combination of regenerative medicine and traditional treatments for optimal recovery.
QC Kinetix (Kettering) also offers hair loss treatments. Hair loss is a common problem affecting millions of people worldwide and can be caused by various factors such as genetics, age, and hormonal changes. While many treatments are available, including topical medications and hair transplant surgery, regenerative medicine provides a sustainable and non-invasive alternative.
In their treatment protocol, the Dayton hair restoration clinic uses a combination of natural biologics, laser light therapy, and QC Kinetix Hair Health supplementation to stimulate hair growth and promote the regeneration of hair follicles. The treatments for hair loss have been shown to be effective in both men and women. 
The treatment providers at QC Kinetix (Kettering) are highly trained and experienced in regenerative medicine. They create personalized treatment plans for each patient to provide them with the best possible outcomes. The medical team understands the importance of a peaceful and calming atmosphere in promoting recovery, wellness, and relaxation for patients seeking regenerative treatments. Their facility features a modern design and decor with warm, natural tones and soft lighting, creating a soothing and inviting ambiance that helps patients feel more at ease.
The team also utilizes the latest technology and equipment, ensuring patients receive the best possible care. The clinic's staff is trained to maintain a clean and sterile environment at all times, ensuring that patients are not exposed to unnecessary risks.
"The QC Kinetix treatments for my back have really helped reduce my back pain and significantly delayed the onset of back pain. I would only be able to walk for a few minutes before my lower back pain would stop me. Now I can walk for more than one hour without significant pain," said a happy patient.
While regenerative medicine has many benefits, it's important to note that not all patients are suitable candidates for this treatment. To ensure that each patient receives the most appropriate care, a comprehensive evaluation is necessary. That's why the clinic offers free consultations to new patients.
During the free consultation and complimentary exam, patients will meet with the medical providers to discuss their medical history, current symptoms, and treatment goals. The team will then perform a thorough evaluation to determine the underlying cause of their condition and whether regenerative medicine is a suitable treatment option.
Individuals in the Kettering area looking for non-surgical approaches to pain relief and sports injury treatment are encouraged to contact the clinic at (937) 936-0325 to learn more about their innovative treatments and schedule a consultation. QC Kinetix (Kettering) is located at 500 Lincoln Park Blvd, Suite 206, Kettering, OH, 45429, US.
Media Contact:
Company Name: QC Kinetix (Kettering)
Contact Person: Scott Hoots
Phone: (937) 936-0325
Address: 500 Lincoln Park Blvd, Suite 206
City: Kettering
State: OH
Postal Code: 45429
Country: US