News
Redmatter.Capital Deploys PlatoData Across its Web3 Content and Data Intelligence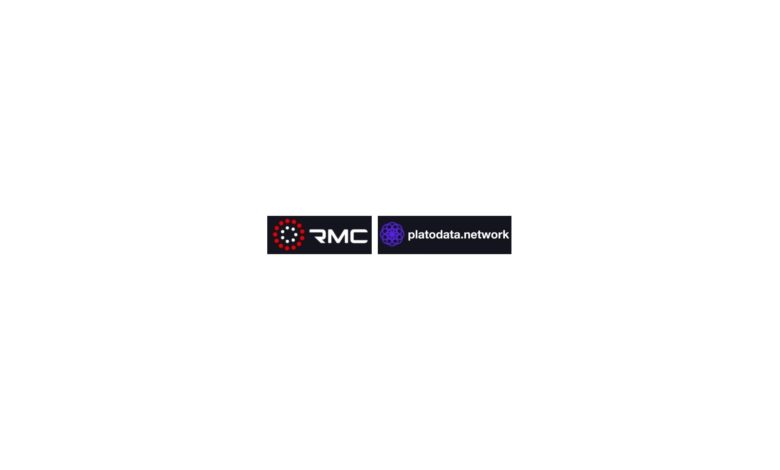 – Redmatter.Capital, a fully regulated platform for digital assets, today announced the successful deployment of PlatoData's Ai Powered Web3 Intelligence inside the Redmatter Platform.

The result of this successful deployment stemmed from a strategic partnership between the two companies with a collective vision and deep commitment towards driving commercial adoption and regulatory compliance of Digital Assets.
Through this deployment, Redmatter's community of users will immediately benefit by accessing the latest premium intelligence across the digital asset sector including Web3, NFTs, Trading and Carbon Offsets. Both companies plan to deliver a wide range of embedded data products related to Ai Driven Analytics built into the vertical data intelligence using Plato's content distribution and syndication network.
"Redmatter is all about driving authentic connectivity to the digital assets it currently supports. Plato's expertise in this area is an invaluable resource for accelerating our plans for 2023 and beyond. We are excited to take part in building what we believe will deliver high value to our community and beyond," said Prem Couture, Redmatter's Founder and CEO.
"We are excited to work with Redmatter and see a perfect fit for our Ai capabilities across Redmatter's entire ecosystem. Driving authentic engagement and insights around the intelligence our engine produces was a driving force behind the integration into PlatoAi.Redmatter.Capital," said Bryan Feinberg, Plato's Founder and CEO.
Via the partnership, Plato was able to quickly integrate its intelligence engine to help Redmatter achieve maximum organic reach. The partnership promises deep value across each company's respective platforms and ecosystems and will leverage both Plato's and Redmatter's extensive expertise in designing innovative blockchain-driven solutions. Redmatter users will benefit from Plato's Ai curation to both engage and educate on the expanding role digital assets are playing across the world of decentralized finance.
About Redmatter Capital (https://Redmatter.Capital)
Redmatter Capital is a regulated platform for issuing and trading in multi-class, asset backed digital securities. For partners, Red Matter is offered as a white label platform for managers to create innovative, high yielding financial products which include tokenized bonds, structured products, private equity, commercial paper, private assets and more. For issuers, Red Matter offers a zero up-front cost to issue and trade tokenized securities under its regulatory license, along with dashboards, analytics, token management, multi-wallet support, on and off fiat-crypto payment rails and more. For traders, Red Matter's Decentralized Exchange reduces the risks of impermanent loss from tokens staked to real world assets while allowing anyone to invest in public and private securities.
About Plato Data Intelligence (https://PlatoData.Network)
Plato is an Ai powered content and syndication network that curates the latest in data intelligence across today's most innovative market verticals. The platform is designed to provide an ultra-safe and secure environment to consume sector specific real-time data intelligence while delivering fully secured Web3 connectivity across 32 market verticals and 32 languages. Amplifi, Plato's in-house syndication network currently syndicates content and press releases electronically to over 1900+ Publisher websites for deep and authentic connectivity.
Media Contacts:
Prem Couture
CEO & Founder
prem@redmatter.capital
PlatoData Intelligence
Bryan Feinberg
CEO / Founder
zephyr@platodata.io
Source: Plato Data Intelligence (https://PlatoData.io)