Featured
Sharps Technology: Unlocking Promising Growth Opportunities in the Specialty Syringe Market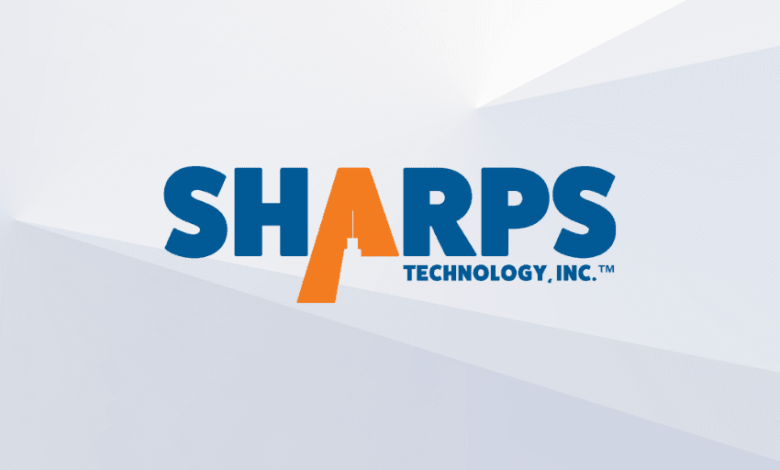 The emergence of Covid-19 has brought about a renewed emphasis on syringes, highlighting the significance of both their safety and minimal wastage. This increased focus has catapulted the market to a staggering worth of over $6 billion. In response, pharmaceutical and manufacturing firms are now turning their attention to innovative solutions such as pre-fillable syringes. These next-generation syringes incorporate enhanced features and advantages that contribute to reducing healthcare companies overall ownership costs. Enter Sharps Technology, a company aiming to meet the market demand and modernize syringe offerings through its range of polymer prefillable and ultra-low waste safety syringes. Since our last coverage of Sharps, the company has proven itself to be a compelling opportunity well worth a second look.
About the Company
Sharps Technology is a medical device and pharmaceutical packaging company specializing in the development and manufacturing of innovative drug delivery systems. The Company's product lines focus on low waste and ultra-low waste syringe technologies, incorporating both passive and active safety features to protect healthcare workers and prevent needle reuse. With extensive expertise in specialized prefilled syringe systems and ready-to-use processing, Sharps Technology operates a manufacturing facility in Hungary and has partnered with Nephron Pharmaceuticals to expand their manufacturing capacity in the US. Its flagship product, the Sharps Securegard syringe, is an ultra-low waste syringe that reduces waste, prevents needlestick injuries, and addresses global concerns while maintaining the familiar design of traditional syringes. Established in 2017, Sharps Technology is committed to providing high-quality innovation for a safer future in healthcare.
A Solution to a Problem
The risk of accidental needlestick injuries and exposure to bloodborne pathogens is a pressing issue faced by healthcare workers, who administer over 16 billion injections annually worldwide. Recognizing this risk, the WHO and CDC have emphasized the need to eliminate needlestick injuries and promote the adoption of safety syringes. However, existing safety syringes often require complex activation mechanisms, leading to compliance barriers and a high rate of injuries due to failure to engage the safety features. These needlestick injuries have negative consequences, including infections, psychological trauma, and financial burdens on healthcare systems.
To address this crisis, Sharps Technology offers a solution with their innovative Sharps Provensa smart safety syringes. These syringes provide automatic protection against accidental needlestick injuries, prevent needle and syringe reuse through automatic locking mechanisms, and significantly reduce medication wastage. By offering complete protection and peace of mind to healthcare workers and the public, Sharps Provensa syringes aim to eliminate millions of potential infections and alleviate the financial strain on healthcare systems.
The Market
The global drug delivery systems market is projected to grow significantly, with a forecasted value of USD 71.75 billion by 2029, exhibiting a CAGR of 9.0%. Factors such as the increasing focus on COVID-19 vaccination drives, rising prevalence of chronic diseases, adoption of advanced drug delivery systems, and emerging technologies are driving market growth. Market players' strategies, including new product launches and collaborations, are expected to contribute to the market's expansion. The impact of COVID-19 has accelerated the production of injectable drug delivery systems and increased the demand for them. In 2021, the market witnessed a substantial growth rate of 26.2%. Specifically, the injectable segment is expected to have the highest growth rate, driven by the demand for wearable injectable systems and the increased need for syringes due to vaccination efforts. North America is anticipated to dominate the market, fueled by the U.S. government's COVID-19 vaccination initiatives and the rising demand for drug delivery systems in hospitals.
Growth Opportunity
Sharps made its initial public offering (IPO) in April 2022, issuing 3.75 million units of common stock at $4.25 per unit, generating approximately $16 million in proceeds. Since then, the Company has made great strides towards growth.
One of the reasons Sharps is poised for impressive growth is due to the introduction of its new specialized prefillable syringe systems in 2023. These high-value syringe systems, manufactured in collaboration with Nephron Pharmaceuticals, offer advantages over traditional glass syringe systems. By utilizing inert polymers like Cyclic Olefin Polymer (COP) and Cyclic Olefin Copolymer (COC), the polymer syringes provide similar characteristics to glass syringes but with improved quality, performance, and safety. The company's product pipeline includes various sizes, silicon-free systems to address contamination concerns, dual chamber systems to enhance drug shelf life, and customized solutions for the autoinjector segment.
The manufacturing and research partnership with Nephron Pharmaceuticals supports the production of these innovative syringe systems, with an initial manufacturing capacity of 20+ million units and the ability to scale up to 100 million units annually by 2025. With state-of-the-art injection molding technologies, automated assembly lines, and eco-friendly sterilization options, Sharps is well-positioned to cater to the growing demand for specialized syringe products in the USA. This expansion is expected to significantly accelerate the company's revenue growth in 2023 and beyond, offering a timely solution for the market's needs.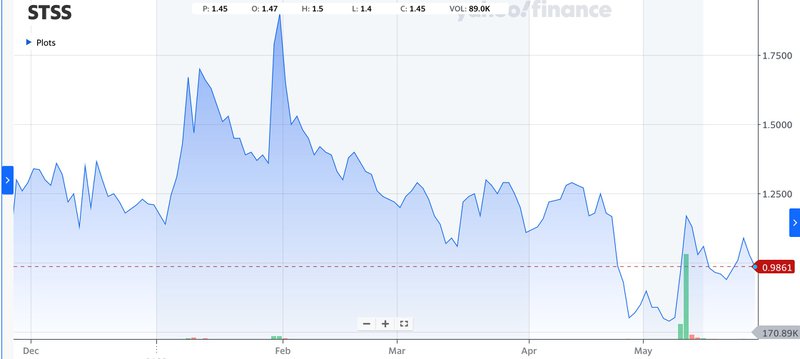 Final Thoughts
Sharps Technology Inc. presents an opportunity that warrants a second look. With the introduction of their specialized pre-fillable syringe systems in collaboration with Nephron Pharmaceuticals, the company is poised for impressive growth in 2023 and beyond. In addition, Sharps' broad product pipeline caters to the evolving needs of the healthcare market. The manufacturing partnership with Nephron Pharmaceuticals ensures efficient production capacity, with the ability to scale up to meet future demand. With a strong CEO leading the way and a strategic market approach, Sharps is well-positioned to capitalize on the growing demand for specialized syringe products. Investors should consider Sharps as an attractive investment opportunity with significant revenue growth potential in the coming years.
Disclaimer
This website is a wholly owned subsidiary of SCD Media, LLC, herein referred to as Smallcaps Daily. Our publications are a commercial advertisement and are for general information purposes ONLY. We are engaged in the business of marketing and advertising companies for monetary compensation. We may receive compensation for this article on a PPC basis as an affiliate. Never invest in any stock featured on our site or emails unless you can afford to lose your entire investment. The disclaimer is to be read and fully understood before using our services, joining our site or our email/blog list as well as any social networking platforms we may use. PLEASE NOTE WELL: Smallcaps Daily and its employees are not a Registered Investment Advisor, Broker Dealer or a member of any association for other research providers in any jurisdiction whatsoever.Release of Liability: Through use of this website viewing or using you agree to hold Smallcaps Daily, its operators owners and employees harmless and to completely release them from any and all liability due to any and all loss (monetary or otherwise), damage (monetary or otherwise), or injury (monetary or otherwise) that you may incur. The information contained herein is based on sources which we believe to be reliable but is not guaranteed by us as being accurate and does not purport to be a complete statement or summary of the available data. Smallcaps Daily encourages readers and investors to supplement the information in these reports with independent research and other professional advice. All information on featured companies is provided by the companies profiled, or is available from public sources and Smallcaps Daily makes no representations, warranties or guarantees as to the accuracy or completeness of the disclosure by the profiled companies. None of the materials or advertisements herein constitute offers or solicitations to purchase or sell securities of the companies profiled herein and any decision to invest in any such company or other financial decisions should not be made based upon the information provided herein. Instead Smallcaps Daily strongly urges you conduct a complete and independent investigation of the respective companies and consideration of all pertinent risks. Readers are advised to review SEC periodic reports: Forms 10-Q, 10K, Form 8-K, insider reports, Forms 3, 4, 5 Schedule 13D. Smallcaps Daily is compliant with the Can Spam Act of 2003. Salesparq, LLC does not offer such advice or analysis, and Smallcaps Daily further urges you to consult your own independent tax, business, financial and investment advisors. Investing in micro-cap and growth securities is highly speculative and carries and extremely high degree of risk. It is possible that an investors investment may be lost or impaired due to the speculative nature of the companies profiled. The Private Securities Litigation Reform Act of 1995 provides investors a safe harbor in regard to forward-looking statements. Any statements that express or involve discussions with respect to predictions, expectations, beliefs, plans, projections, objectives, goals, assumptions or future events or performance are not statements of historical fact may be forward looking statements. Forward looking statements are based on expectations, estimates, and projections at the time the statements are made that involve a number of risks and uncertainties which could cause actual results or events to differ materially from those presently anticipated. Forward looking statements in this action may be identified through use of words such as projects, foresee, expects, will, anticipates, estimates, believes, understands, or that by statements indicating certain actions & quote; may, could, or might occur. Understand there is no guarantee past performance will be indicative of future results.In preparing this publication, Smallcaps Daily, has relied upon information supplied by its customers, publicly available information and press releases which it believes to be reliable; however, such reliability cannot be guaranteed. Investors should not rely on the information contained in this website. Rather, investors should use the information contained in this website as a starting point for doing additional independent research on the featured companies. Smallcaps Daily has not been compensated for this article. The advertisements in this website are believed to be reliable, however, Smallcaps Daily and its owners, affiliates, subsidiaries, officers, directors, representatives and agents disclaim any liability as to the completeness or accuracy of the information contained in any advertisement and for any omissions of materials facts from such advertisement. Smallcaps Daily is not responsible for any claims made by the companies advertised herein, nor is Smallcaps Daily responsible for any other promotional firm, its program or its structure. Smallcaps Daily is not affiliated with any exchange, electronic quotation system, the Securities Exchange Commission or FINRA.