News
Society Pass Inc (Nasdaq: SOPA) Subsidiary, NextGen Retail Inc, to Acquire Indonesia's PT Inetindo Infocom to Create an Online and Offline Electronics and Gaming Retailer in the World's 4th Most Populous Economy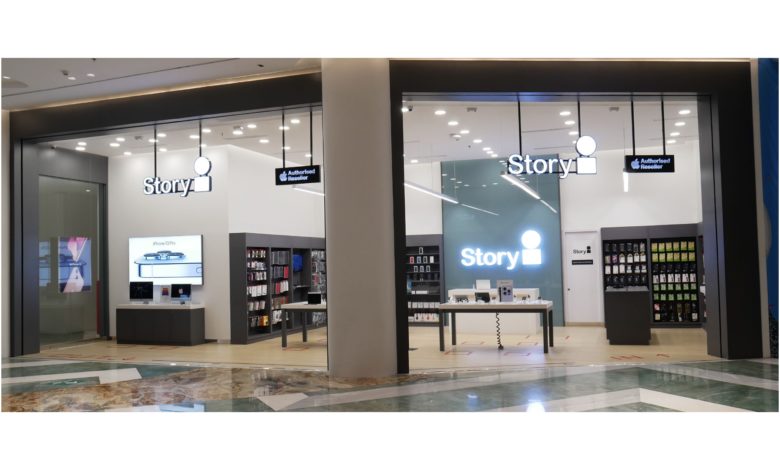 Acquisition Onboards Approximately US$30 million to Society Pass Revenue Base
●      NextGen Retail Inc (formerly known as Leflair Inc) ventures out of Vietnam and enters the Indonesian market for the first time; creates online and offline retailer in SEA
●      PT Inetindo Infocom acquisition onboards approximately US$30 million of annual revenues to Society Pass Inc. as well as substantial customer base for Society Pass's Loyalty App
SINGAPORE –

(NewMediaWire) – July 07, 2023 – NextGen Retail Inc ("NextGen Retail"), the online retail arm of Society Pass Incorporated ("SoPa") (Nasdaq: SOPA), Southeast Asia's (SEA) next generation, data-driven, loyalty, fintech and e-commerce ecosystem, today announces that it has entered into an agreement to acquire 95% of PT Inetindo Info ("Inetindo"), a wholly subsidiary of Story-I Limited ("Story-I"). Inetindo is a leading Indonesia-based Apple Premium Reseller and Authorised Education Partner as well as an electronic gaming retailer for several different gaming companies.
Click Here (on Securities and Exchange Commission website) to view Form 8-K filing.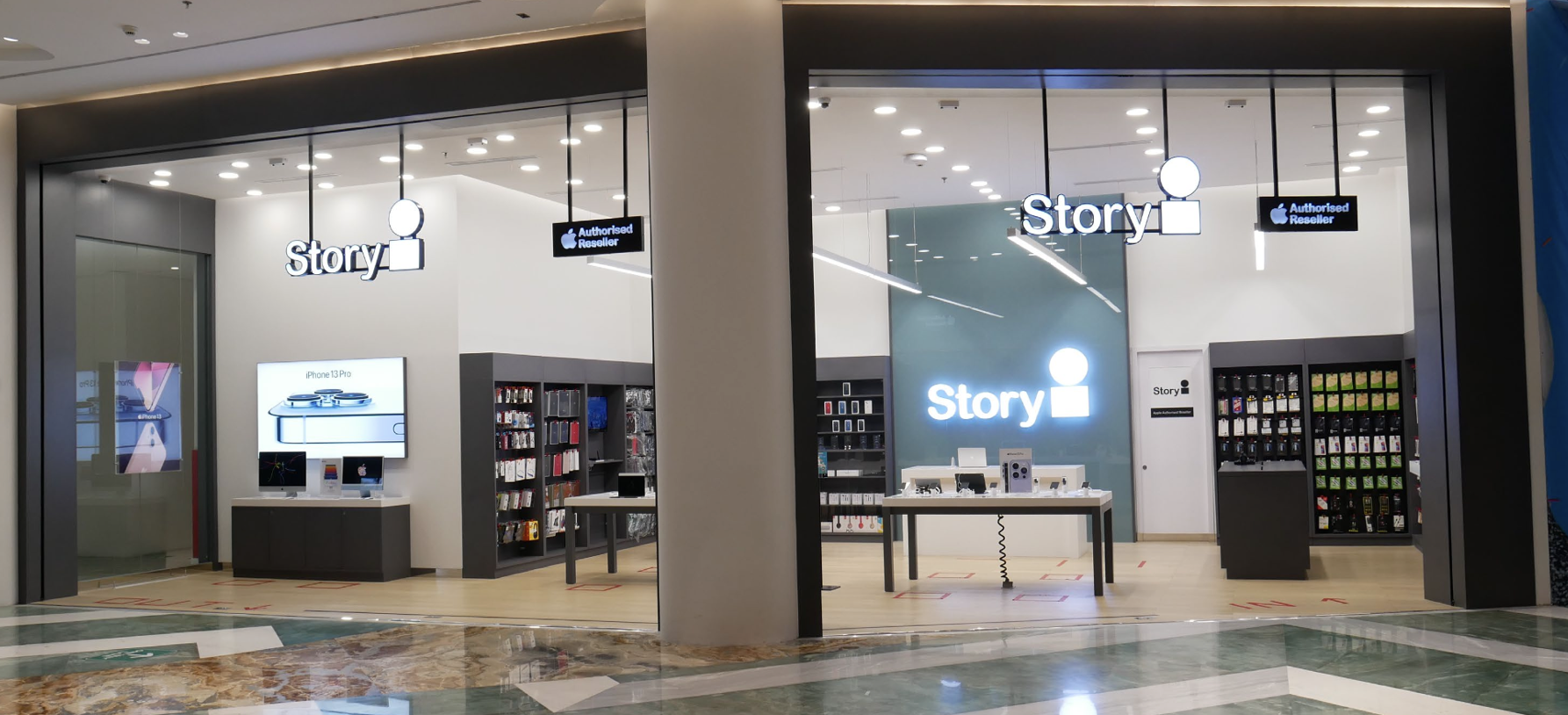 Subject to Australian Stock Exchange ("ASX") and Story-I shareholder approvals, anticipated by September 2023, NextGen Retail, formerly known as Leflair Inc, will complete its first acquisition outside of Vietnam in the large and fast growing Indonesian market. Through cross-selling synergies, the Inetindo acquisition will accelerate the growth of SoPa's other Indonesian businesses, including NusaTrip Inc and Thoughtful Media Inc.
NextGen Retail acquires Inetindo with its physical and intangible assets in an all-cash transaction valued at AUD 2.78 million equal to approximately US$1.85 million based on current exchange rates. Operating in Indonesia since 2010, Inetindo employs approximately 300 employees and operates 26 "Story-I" branded Apple stores in 9 cities across Indonesia. As an Apple Authorised Education Partner and Apple Authorised Service Provider, respectively, Inetindo sells Apple devices and solutions to leading international schools and tertiary institutions and repairs Apple products at its service centres.
With the easing of COVID restrictions in March 2022, Indonesia's fast growing middle class and soaring digital adoption have fueled a rebound in online and offline retail traffic back to pre-pandemic levels. Inetindo's financial performance has responded accordingly. Unaudited 1H FY23 (July to December 2022) revenues totaled AUD 20.9 million (US$13.9 million) compared to 1H FY22 revenues of AUD16.3 million, representing an increase of 28% year-on-year. Similarly, unaudited 1H FY23 gross profit of AUD 2.9 millon (US$1.9 million) grew 16% from 1H FY22 gross profit of AUD 2.5 million (US$1.6 million). As of 31 December 2022, Story-I's assets totaled AUD 25.44 million (US$16.7 million).
Overall FY 2022 (July 2021 to June 2022) revenues and gross profit totaled AUD 42.4 million and AUD 6.0 million, representing increases of 1.2% and 0.7% over the prior corresponding period, respectively.
Michael Chan, Founder and Executive Director of Story-I, comments, "Society Pass's acquisition of Inetindo and the Story-I brand creates a win-win-win transaction for all parties involved. First, our shareholders win as the acquisition consideration represents a 15% premium to Story-I's market capitalisation over the past 45 trading days and allows Story-I to continue under a new name. Second, Inetindo's partners and employees win as Society Pass is well capitalised to quickly expand Inetindo's retailing and maintenance businesses throughout Indonesia. I wish Society Pass and NextGen Retail the best of luck as they take over a strong brand in Indonesia. Although we exit the Indonesia electronics retailing business, we are excited about both Story-I's and Inetindo's future prospects."
The Indonesian economy is the largest in SEA and the 16th largest in the world with a 2023 nominal gross domestic product of US$1.39 trillon. OECD forecasts Indonesia's real GDP growth to be 4.7% in 2023 and 5.1% in 2024. EcommerceDB estimates the Indonesian Electronics & Media eCommerce market to reach US$13.8 billion by 2023 and to increase to US$18.0 billion by 2027, reflecting a compound annual growth rate of 6.9%.
Loic Gautier, CEO of NextGen Retail Inc, explains the acquisition's rationale, "The Story-I acquisition is the natural evolution of our Leflair Vietnam business. As we venture out of Vietnam and into the rest of SEA, we will transform how customers access the world's most desirable brands through our integrated omni-channel, online-to-offline retail platform. NextGen Retail's mission is the following:
●      provide brands with a one-stop distribution solution to access consumers across SEA;
●      integrate all sales channels for maximum brand awareness and sales performance;
●      provide Asian consumers with access to the world's best brands;
●      serve our customers anywhere and provide them with personalized shopping experience;
●      deliver best-in-class customer experience."
The acquisition is subject to customary closing conditions and completion of ASX regulatory review and Story-I's shareholder approvals. The deal is anticipated to close by September 2023 and is expected to be accretive to SoPa's non-GAAP earnings per share upon close.
About Society Pass Inc.
Founded in 2018 as a data-driven loyalty, fintech and e-commerce ecosystem in the fast-growing markets of Vietnam, Indonesia, Philippines, Singapore and Thailand, which account for more than 80% of the SEA population, and with offices located in Angeles, Bangkok, Ho Chi Minh City, Jakarta, Manila, and Singapore, Society Pass Incorporated (Nasdaq: SOPA) is an acquisition-focused holding company operating 6 interconnected verticals (loyalty, digital media, travel, telecoms, lifestyle, and F&B), which seamlessly connects millions of registered consumers and hundreds of thousands of registered merchants/brands across multiple product and service categories throughout SEA.
Society Pass completed an initial public offering and began trading on the Nasdaq under the ticker SOPA in November 2021.
SoPa acquires fast growing e-commerce companies and expands its user base across a robust product and service ecosystem. SoPa integrates these complementary businesses through its signature Society Pass fintech platform and circulation of its universal loyalty points or Society Points, which has entered beta testing and is expected to launch broadly at the beginning of 2023. Society Pass loyalty program members earn and redeem Society Points and receive personalised promotions based on SoPa's data capabilities and understanding of consumer shopping behaviour. SoPa has amassed more than 3.3 million registered consumers and over 650,000 registered merchants and brands. It has invested 2+ years building proprietary IT architecture to effectively scale and support its consumers, merchants, and acquisitions.
Society Pass leverages technology to tailor a more personalised experience for customers in the purchase journey and to transform the entire retail value chain in SEA. SoPa operates Thoughtful Media Group, a Thailand-based, a social commerce-focused, premium digital video multi-platform network; NusaTrip, a leading Indonesia-based Online Travel Agency; VLeisure, Vietnam's leading provider of hotel management and payment solutions; Gorilla Global, a Singapore-based, mobile network operator; Leflair.com, Vietnam's leading lifestyle e-commerce platform; and Pushkart.ph, a popular grocery delivery company in Philippines.
For more information on Society Pass, please visit:
Website at https://www.thesocietypass.com or
LinkedIn at https://www.linkedin.com/company/societypass  or
Facebook at https://www.facebook.com/thesocietypass  or
Twitter at https://twitter.com/society_pass or
Instagram at https://www.instagram.com/societypass/.
Cautionary Note Concerning Forward-Looking Statements
This press release may include "forward-looking statements," within the meaning of Section 27A of the Securities Act of 1933, as amended, and Section 21E of the Securities Exchange Act of 1934, as amended. All statements other than statements of historical fact included in this press release are forward-looking statements. When used in this press release, words such as "anticipate", "believe", "estimate", "expect", "intend" and similar expressions, as they relate to us or our management team, identify forward-looking statements. Such forward-looking statements are based on the beliefs of management, as well as assumptions made by, and information currently available to, the Company's management. Actual results could differ materially from those contemplated by the forward-looking statements as a result of certain factors detailed in the Company's filings with the SEC as well as anticipated sales growth in Indonesia and the growth of the Indonesian economy. All subsequent written or oral forward-looking statements attributable to us or persons acting on our behalf are qualified in their entirety by this paragraph. Forward-looking statements are subject to numerous conditions, many of which are beyond the control of the Company, including those set forth in the Risk Factors section of the Company's registration statement and prospectus relating to the Company's initial public offering filed with the SEC. The Company undertakes no obligation to update these statements for revisions or changes after the date of this release, except as required by law.
Media Contacts:
Rokas Sidlauskas
Chief Marketing Officer
View the original release on www.newmediawire.com