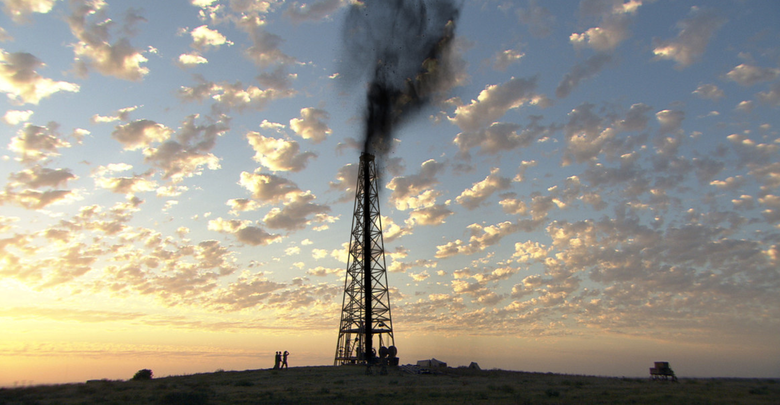 One of the central goals of the research Smallcaps Daily conducts is to provide our readers with hidden small cap gems that are growing in terms of revenues and profitability in markets with a very high potential. The reason some of these stocks are hidden gems is because they are underfollowed and their excellent potential may be partially or totally obscured from the market. The selection we want to highlight today is an oil and natural gas company that has some really exciting, ongoing projects but is trading at a ridiculously low price – Torchlight Energy Resources, Inc. (NASDAQ:TRCH). The Company has recently been in the news for striking oil in its largest project in Orogrande and the potential amount of the oil extracted could be as much as 3.678 billion barrels. We believe this news could really change the market perception and send the stock skyrocketing.
Torchlight & Its Business Model
Founded in 2010, Torchlight Energy is largely involved in the acquisition, exploration, and development of oil and natural gas properties in the United States. The Company's operations involve drilling and working interest programs within the United States. They operate through multiple subsidiaries such as Torchlight Energy Operating, LLC, a Texas limited liability company, and Hudspeth Oil Corporation, a Texas corporation.
Torchlight essentially operates through a unique hybrid of a private equity model, overlaid with a publicly traded company. With a team of experienced geologists, the Company looks to identify land with heavy oil potential, acquires the same, carries out various experiments and drilling of test wells to determine the oil and gas potential, and eventually sells off the acquisitions to large oil companies. It currently has interests in four oil and gas projects. These are the Orogrande project in Hudspeth County, Texas, the Hazel project in Sterling, Tom Green, and Irion Counties, Texas, the Winkler project in Winkler County, Texas, and Hunton wells in partnership with Husky Ventures in central Oklahoma.

The Orogrande Basin Project & Its Big Breakthrough
Orogrande is easily the largest project of Torchlight as it has a net acreage of around 134,000 with the Company having a 72.5% working interest in the project. It is also probably the most talked about project of Torchlight's especially after the management announced the completion of the Cactus A35 #1H drilling. Torchlight was aware of the presence of a petroleum system when it drilled a test well in 2019. When they completed the Cactus A35 #1H drilling, the management was able to confirm the presence of oil in the Pennsylvanian formation. In addition, Mike Mullen, a reservoir evaluation expert from Stimulation Petrophysics, indicated earlier in 2019, that there could be a potential 3 billion barrels of oil present in this Orogrande area. Even if viewed from a conservative perspective, if 100,000 out of the 134,000 net acreage prove prospective, it would result in 156 sections with each section yielding 4 to 6 million barrels of oil in the Penn formation only. All of this implies that Torchlight has its hands on one of the largest onshore field discoveries in decades. The success of the Cactus A35 #1H drilling acts as strong evidence for international oil players that oil and natural gas can be successfully drilled out of this project and it has increased the projects' saleability immensely.
The Midland Basin Project And Others
Torchlight's Midland basin project is its second largest project with approximately 12,000 gross acres of area that will almost entirely be operated. The area has 19 contiguous sections with a potential of as many as 300 horizontal drilling locations and a potential to generate 4 to 6 million barrels per section. The Company has an 80% net revenue interest in this region. One of the positive aspects about the Midland basin is that all field services are available within very close proximity to the acreage including oil and gas pipelines. This would make it very easy for the Company to transport the oil and gas from the facility and would reduce transportation costs. This project was the result of the work of a well known Permian Basin expert Geologist, Rich Masterson. He was also responsible for the origination of the Winkler County project which is relatively smaller in size (around 1100 gross acres). Torchlight again has a 12.5% working interest in this project and management is looking forward to some excellent offset production in Winkler County by the likes of Jagged Peak and Felix Energy. Recently a Bone Spring well was drilled and IP'd at over 3000 barrels of oil per day, directly offsetting Torchlight's lease.
Improving Efficiency Of Extraction
Torchlight recently completed the Cactus A35 #1H well drilling in Orogrande and is seeing an initial positive oil and gas result early in the process. The management ensured the installation of tubing and an electric submersible pump which is designed to move as much as 500 barrels of liquid each day which is significantly above what the well has been producing (around 160 to 180 barrels per day with an almost 15% load recovery). Such efforts by the management to improve the efficiency of extraction will go a long way in reducing the indirect costs and improving the profitability and shareholder value in the long term.
Why Torchlight Has A Significant Upside Potential?
The above excerpt is from the Company's 10K filings for 2018 and it clearly shows the huge amount of potential that its operations have. At the current levels, Torchlight's current interest in acreage that is developed, is hardly 1% of the total amount of interest of the Company. Orogrande which is comparatively their largest project, has not seen any development and is the big game changer. Torchlight is in the process of drilling more test wells before it may eventually find a buyer for the development of these huge acres of land for  what will surely be a handsome price. Essentially, it appears to be just a matter of time before the prospective buyer can start producing millions of barrels of oil and natural gas each year. 

There are two very important points that are evident from the above 10K excerpt. Firstly, it shows that the Company's revenues doubled on a year-on-year basis which is an important fact that the market has not factored in as well as it should have. The second big point is the positive gross margin. Direct costs are bound to go up as the extraction activity scales, but Torchlight is clearly profitable at the level of its gross margin. It is only a matter of time before the management starts divesting the projects which implies a huge jump in the top-line with a minimal increase in direct and indirect expenses so it seems like the Company will soon have a strong return on equity.
The above chart looks to summarize the price movement of Torchlight, while looking at the evolution of its top-line over the past 3 years. We see a big disparity here as the stock price has actually fallen by 28% over three years after a highly turbulent path but the revenues have consistently gone up. It doesn't end here. Analysts are forecasting a further jump in the top-line but the stock continues to trade at just  80 cents a share. This is clearly the sign of a big investment opportunity in the stock.
Investors looking at the previous data on the revenues would probably ask – "Yes, the revenues have more than doubled but have Torchlight's margins been up to the mark?" The answer is "Yes". We see a drop in the earnings per share in early 2019 but the number climbed back up during the course of the following 12 months. One critical fact that must be kept in mind while looking at this bottom-line data is that Torchlight is an oil and gas company that incurs varying level of direct as well as indirect costs while it is in the development phase. Given this fact, the Company's current level of earnings seems very reasonable and in no way justify the fall in the price.
Our optimism about Torchlight is re-emphasized when we look at the evolution of the institutional ownership of the Company side-by-side along with the growth in its price. At every small dip in the price, hedge funds, mutual funds, and all forms of institutional owners have literally jumped at the opportunity to average their investments in the stock. The other good point is that these institutions have held on and this is evident from the fact that the institutional holding actually went up even with spike in price around March 2019. Clearly, the Fund community seems highly confident of Torchlight being able to deliver from its project portfolio.
A Potential Short Squeeze
In the case of Torchlight, despite having a float of 53.91 million shares, its daily volume is relatively low at around 170,000. Now, the Company has a short float of 7.71% with a short interest ratio as high as 30.16. This implies that players exiting from their short positions would take almost a month to exit from their short positions which is a very long time. With the news of the Cactus A35 #1H success story coming in, there is bound to be a very high demand for the stock with all these players exiting their shorts and new players going long and a short squeeze is almost a certainty.
Key Takeaways
There is little doubt over the fact that Torchlight is being underfollowed and undervalued by the market. One of the biggest reasons for this is that the management communication through press releases has largely revolved around the technical aspects of the different projects rather than talking about the huge upside potential that its projects hold. Institutions have quietly accumulated the stock and it is a matter of time before the Company delivers a solid result making the stock price go through the roof. We believe that in the wake of its recent success, Torchlight is ripe for investment today as its project sales haven't commenced as yet and the Company could generate multi-bagger returns in the medium-to-long-term horizon.
---
Legal Disclaimer
Except for the historic data launched herein, points talked about on this text embody forward-looking statements which might be matter to certain risks and uncertainties that may set off exact outcomes to differ materially from any future outcomes, effectivity or achievements expressed or implied by such statements. Salesparq, LLC which owns SmallcapsDaily.com isn't registered with any financial or securities regulatory authority and doesn't present nor claims to produce funding suggestion or recommendations to readers of this launch. Salesparq, LLC, which owns SmallcapsDaily.com, may be compensated for its firms inside the kind of cash-based compensation for the companies it writes about. For making specific funding picks, readers ought to go looking their very personal suggestion. Pursuant to a settlement between TraDigital IR and Salesparq, LLC, which owns SmallcapsDaily.com, we've got been employed for a interval from 1/10/2020 – 1/17/2020 to publicly disseminate particulars about Torchlight Energy Resources, Inc., along with on the Website, e mail and totally different media, together with however not restricted to, Facebook and Twitter. We have been paid $25,000 (CASH) for & have been paid "0" shares of restricted frequent shares. We private zero shares of Torchlight Energy Resources, Inc. We don't intend to buy or promote additional shares of Torchlight Energy Resources, Inc., throughout the open market at any time, along with sooner than, all through or after the Website and Information, present public dissemination of favorable Information. Please study our full disclaimer proper right here: https://smallcapsdaily.com/disclaimer/
Disclaimer
This website is a wholly owned subsidiary of Salesparq, LLC, herein referred to as Salesparq, LLC. Our publications are a commercial advertisement and are for general information purposes ONLY. We are engaged in the business of marketing and advertising companies for monetary compensation. We may receive compensation for this article on a PPC basis as an affiliate. Never invest in any stock featured on our site or emails unless you can afford to lose your entire investment. The disclaimer is to be read and fully understood before using our services, joining our site or our email/blog list as well as any social networking platforms we may use.PLEASE NOTE WELL: Salesparq, LLC and its employees are not a Registered Investment Advisor, Broker Dealer or a member of any association for other research providers in any jurisdiction whatsoever.Release of Liability: Through use of this website viewing or using you agree to hold Salesparq, LLC, its operators owners and employees harmless and to completely release them from any and all liability due to any and all loss (monetary or otherwise), damage (monetary or otherwise), or injury (monetary or otherwise) that you may incur. The information contained herein is based on sources which we believe to be reliable but is not guaranteed by us as being accurate and does not purport to be a complete statement or summary of the available data. Salesparq, LLC encourages readers and investors to supplement the information in these reports with independent research and other professional advice. All information on featured companies is provided by the companies profiled, or is available from public sources and Salesparq, LLC makes no representations, warranties or guarantees as to the accuracy or completeness of the disclosure by the profiled companies. None of the materials or advertisements herein constitute offers or solicitations to purchase or sell securities of the companies profiled herein and any decision to invest in any such company or other financial decisions should not be made based upon the information provided herein. Instead Salesparq, LLC strongly urges you conduct a complete and independent investigation of the respective companies and consideration of all pertinent risks. Readers are advised to review SEC periodic reports: Forms 10-Q, 10K, Form 8-K, insider reports, Forms 3, 4, 5 Schedule 13D. Salesparq, LLC is compliant with the Can Spam Act of 2003. Salesparq, LLC does not offer such advice or analysis, and Salesparq, LLC further urges you to consult your own independent tax, business, financial and investment advisors. Investing in micro-cap and growth securities is highly speculative and carries and extremely high degree of risk. It is possible that an investors investment may be lost or impaired due to the speculative nature of the companies profiled. The Private Securities Litigation Reform Act of 1995 provides investors a safe harbor in regard to forward-looking statements. Any statements that express or involve discussions with respect to predictions, expectations, beliefs, plans, projections, objectives, goals, assumptions or future events or performance are not statements of historical fact may be forward looking statements. Forward looking statements are based on expectations, estimates, and projections at the time the statements are made that involve a number of risks and uncertainties which could cause actual results or events to differ materially from those presently anticipated. Forward looking statements in this action may be identified through use of words such as projects, foresee, expects, will, anticipates, estimates, believes, understands, or that by statements indicating certain actions & quote; may, could, or might occur. Understand there is no guarantee past performance will be indicative of future results.In preparing this publication, Salesparq, LLC has relied upon information supplied by its customers, publicly available information and press releases which it believes to be reliable; however, such reliability cannot be guaranteed. Investors should not rely on the information contained in this website. Rather, investors should use the information contained in this website as a starting point for doing additional independent research on the featured companies. Salesparq, LLC has not been compensated for this article. The advertisements in this website are believed to be reliable, however, Salesparq, LLC and its owners, affiliates, subsidiaries, officers, directors, representatives and agents disclaim any liability as to the completeness or accuracy of the information contained in any advertisement and for any omissions of materials facts from such advertisement. Salesparq, LLC is not responsible for any claims made by the companies advertised herein, nor is Salesparq, LLC responsible for any other promotional firm, its program or its structure. Salesparq, LLC is not affiliated with any exchange, electronic quotation system, the Securities Exchange Commission or FINRA.