Featured
Troika Media Group: First NFT Initiative With Stampede Ventures Looks Promising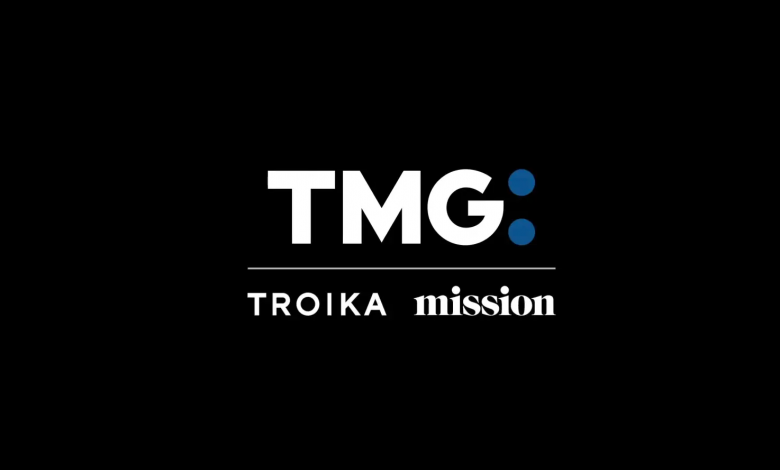 The emergence of non-fungible tokens (NFT) is allowing artists to register their digital works through blockchain technology and convert them into secure sellable assets. NFTs are digital blockchain confined to a digital ledger that can be bought, sold, and traded. The tokens exist on a blockchain and are fungible, with valuations set by the highest bidder and this has caused a shakeup of the traditional art world as more collectors invest in them. The demand for NFTs is elevating continuously and the market is showing no signs of slowing down. Our small-cap pick of the day is a media player that has made a solid entry into the NFT space – Troika Media Group (NASDAQ:TRKA). As per its latest press release, the company recently launched its first NFT initiative in partnership with Dole Sunshine (a packaged foods company) which is centered around generating greater awareness of world hunger. We believe that this could be a stepping stone for Troika to capitalize This brand-building company's entry into the NFT space can be a huge game-changer because of its growing popularity and the plethora of opportunities that comes with it.
The Stampede Ventures Collaboration For NFTs
Troika Media recently announced that it has collaborated with Stampede Ventures to launch a new non-fungible token series built on a partnership between renowned packaged food company, Dole Sunshine and the "Hungry Artist" David Datuna. The objective of the collection is to increase awareness of food insecurity and malnutrition worldwide while raising funds toward alleviating hunger today. The five-piece series includes four fruit-inspired NFTs and a final fifth piece, Sunshine for All. The company's communication group Mission together with Stampede Ventures, worked collaboratively with Dole to create a successful NFT, which includes partnering with the artist, narrative development, gallery installation, sourcing of the videographer and photographer for all social assets and promotion, and the enhancement of assets for the NFT auction platform. Troika is inclined to launch an NFT managed services platform to turn NFTs into an authentic source of revenue for its clients, within the film, TV, music, gaming, foods, and technology industries. The management is optimistic about adding capabilities and services into the promising new NFT ecosystem where technology innovation can help solve many of the challenges affecting our clients in the content creation industry. This may open new opportunities in in art and media for Troika and has the potential to bring many other lucrative projects to the company's portfolio.
Other Exciting Projects
Troika Media Group has about two decades of experience helping some of the world's most recognizable brands to develop marketing strategies and advertising campaigns and it is worth highlighting some of them. In April 2021, the company partnered with Devlin Design Group to create a new broadcast experience for the League Championship Series (LCS) which gave the company exposure to the growing e-sports and gaming industry where there is massive growth potential. In addition, the company acted as a driving force behind launching Peloton in the UK. Troika created a space that replicated the everyday places that a consumer might enjoy a Peloton ride in their own home. The company opened Peloton House to the public carefully planning and executing an explosion of media and influencer buzz that drove an immense amount of volume through Peloton House, with 90 bikes sold on the opening day. Another interesting project was to amplify Tiffany & Co's new collection and brand attitude and create cut-through in the crowded cultural conversation. This included advertising over subway stations, metro cards, coffee carts, and bodegas to tease the campaign. Overall, through its three different segments Troika, Mission, and Troika Digital, the company continues to give clients in-house design, content inventory, and research and branding services allowing it to bring a suite of engagement services to the clients.
Final Thoughts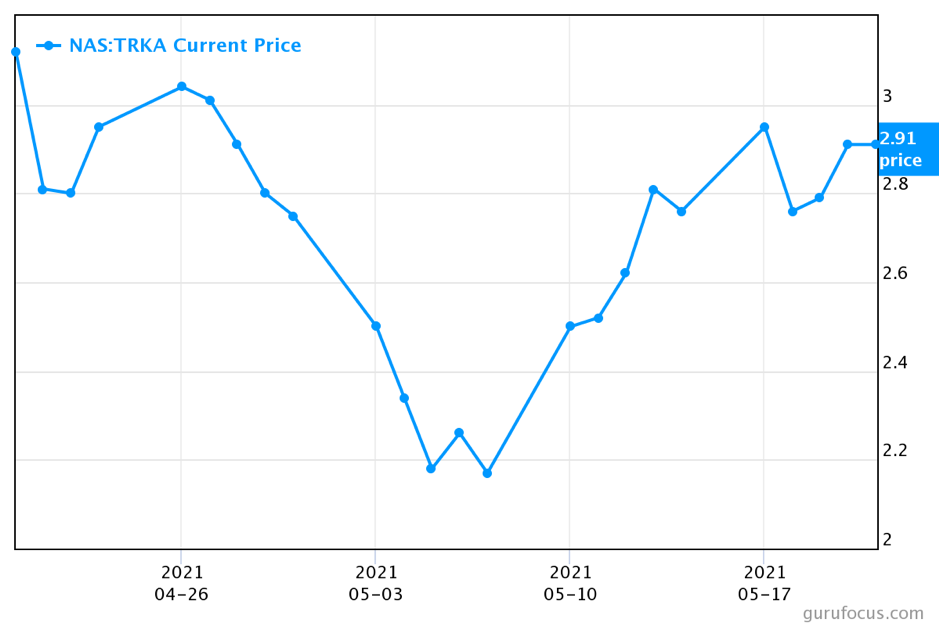 As we can see from the chart above Troika's stock price chart has a visible V-shaped curve indicating a sharp recovery after the post-listing sell-off. It is worth highlighting that the company has working relationships with some of the top Fortune 500 companies like Tiffany (NYSE:TIF), Amazon (NASDAQ:AMZN), Netflix (NASDAQ:NFLX), CNN, Verizon (NYSE:VZ), Disney (NYSE:DIS), Viacom (NASDAQ:VIAC), Sony (NYSE:SONY), Fox (NASDAQ:FOX), Apple (NASDAQ:AAPL), AT&T (NYSE:T), Comcast (NASDAQ:CMCSA), Spotify, and many more. While Troika faced its fair share of business disruptions during the Covid-19 pandemic, it appears to be on track as of today with its strong pipeline of projects in some of the most high-profile industries. It is a part of the $1.7 trillion media market as valued by the Business Research Company which is expected to grow to $1.85 trillion in 2021 with a growth of 8%. Given the company's robust macro and strong pipeline, we believe that Troika is an excellent investment bet for our readers at SmallCapsDaily.
---
Disclaimer
No Positions