Featured
Troika Media Group (TRKA): The Smallcap Delivering Digital Transformations for Global Brands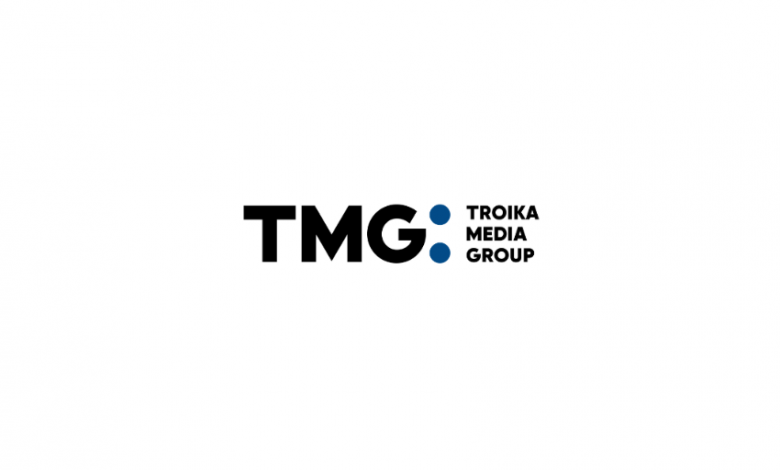 Since the pandemic first began, the need for digital communication channels exploded, as people had to find new ways of connecting with one another. This required marketers to stay on their toes, as the "new normal" transformed consumer spending habits and how they expected companies to communicate and interact with them. Plus, innovative new technologies like blockchain-based NFT's provided further new and exciting ways for companies to form relationships with their customers and manage their overall brand image.
The international marketing services sector is valued at around $475 billion today, and has seen steady growth since the early 2000's. Much of this growth has come from consumers demanding more from the companies they purchase from, both in terms of what their brand stands for and highly personalized marketing content.
All this change has led to a shift currently taking place in the marketing services industry, and forward-thinking agencies who can understand these trends, apply new revolutionary technologies, and systematically improve a brands relationship with their customers are poised to be the new market leaders in the digital era.
Company Profile
Troika Media Group (TRKA) is a global marketing services firm with many Fortune 500 customers. With the belief that a company's brand is their most valuable asset, Troika is in the business of helping their clients create deep emotional connections with their audiences, customers, or fans. They are doing this through leveraging forward-looking data and technology to deliver unique branding, marketing, media, and analytics solutions to their clients.
The company operates through multiple different business units comprising of, Troika which is dedicated to helping clients communicate, design, and improve their brand experience; Mission LLC, focused on brand development, media relations digital campaigns, event management and more; Troika.io a unit offering crypto products and services for global brands using Bitcoin, NFT's, and other digital assets; and Troika Labs, the division of the company leveraging data analytics and computer programming to optimize and maximize a brands impact.
Troika has served clients in many different industries including entertainment, sports, jewelry, pharmaceuticals, consumer goods, technology, automotive and more. The company is based in Los Angeles, and has offices in New York, New Jersey, and London.
So far, Troika has been successful in putting a new twist on an old industry, marketing and brand management have been evolving and Troika is blending new technology with human creativity to create superior value for their clients.
Troika Delivers Successful Brand Revamp to Popular Television Network and Groundbreaking In-Stadium Fan Experience
Near the end of 2021 Troika, in collaboration with Unimás a popular American Spanish language television network completed a network rebrand focused on better reflecting the evolution of their audience and content of today.
With the help of Troika, Unimás was able to successfully revamp their entire brand, to better connect with the younger and female skewed audience they currently have. Undertaking a large brand identity change is no trivial project, and is one that requires creativity, ingenuity, and deep understanding of the client's value proposition. The result was taking Unimás from a dark dramatic brand to one of much higher energy, colorfulness, and motion.
The success of Unimás's brand makeover is a testament to the trust and elite level of work Troika delivers to global brands. The two companies have been long time partners, with Unimás using Troika for brand consulting projects for many years now and signifies the strong relationships and repeat customers the company has developed over two decades.
Another great example of the creative and technical expertise that Troika can offer brands is their work at SoFi Stadium on behalf of the Los Angeles Rams. Troika designed the blueprint and graphics system for "The Infinity Screen", the world's first 360-degree double-sided video board.

The work for the LA Rams and SoFi Stadium led to Troika, in partnership with the NFL and the Los Angeles Sports & Entertainment Commission, winning the opportunity to create the logo, the identity, and the launch campaign for the Los Angeles Super Bowl Host Committee to welcome the massive event back to LA. The campaign was kicked off with a :90-second launch film featuring Snoop Dogg, declaring LA not only the home to the 2022 Super Bowl, but the preeminent home of the NFL.
Promising Financials Show Troika is Set for Premier Growth as Marketing Budgets Expand Post COVID
Troika recently reported their first quarter results of the fiscal year 2022, which showed remarkable growth and improvement on profitability. The company showed revenue growth of 102%, YOY adjusted EBITDA improved by 78% to $0.6 million, and net loss improved 45% YOY to $2.1 million.
When the pandemic first began, many companies slashed marketing budgets to lower expenditures, but with the economies now recovering marketing budgets are beginning to increase and Troika is undoubtably benefitting from this trend. The company is showing they can grow at scale, and their business model of combining creativity with data analytics is providing real value to their clients. What's more, this significant revenue growth is coming from a variety of clients all in different sectors, further validating the greater trend of advertising and marketing budgets returning to pre-pandemic levels. Other trends like esports gaming and companies looking to leverage crypto focused technologies in their brand and marketing campaigns is providing further tailwinds for the company to capitalize on throughout the rest of the year.
Expect Acquisitions to Play a Key Role in Growth Strategy
Since uplisting to the Nasdaq in May 2021, Troika has consistently stated its intention to evaluate how to accelerate its growth strategy through a targeted and scalable M&A approach to build on existing capabilities in growth areas such as experience, commerce and technology. We believe there are significant new growth opportunities for TMG if they can leverage their core business and identify innovative and integrated solutions that would harness new technologies to grow their business. We think leveraging their in-house creative capability with global brands with proprietary platforms that possess market expertise, proprietary technology, leadership and experience, make sense strategically.
Thoughts on Valuation
In the last few years Troika has operated in a less than ideal market condition. The pandemic forced companies across all industries to pause marketing budgets in an attempt to navigate unprecedented uncertainty. That's the bad news, but here's the good news. Troika's financials are showing advertising spending is coming back, and the company is quickly moving to profitability as they continue to grow at scale. This, with a market cap of only $67.54 million, and operating in an industry worth over $400 billion Troika has a long runway for further growth. Today's price could well prove to be a major bargain as the company continues to see stellar development and favourable macro trends.
Key Takeaway
Troika is quickly becoming an all-in-one marketing and brand management company for companies operating in any industry. Their unique data driven approach mixed with human originality is proving to be a superior way for companies and organizations to better connect with their customers or fans. Clients are turning to them time and again, and this customer loyalty paired with expanding marketing budgets is providing a strong catalyst for the company to continue growing. Their financials show substantial improvement from last years, and the company is currently well off their 52-week highs. In short, Troika has decades long client relationships, strong creative and technology capabilities, and favourable industry trends to be a major winner in 2022. Investors should keep Troika Media Group at the top of their watchlists.
Disclaimer
This website is a wholly owned subsidiary of SCD Media, LLC, herein referred to as Smallcaps Daily. Our publications are a commercial advertisement and are for general information purposes ONLY. We are engaged in the business of marketing and advertising companies for monetary compensation. We may receive compensation for this article on a PPC basis as an affiliate. Never invest in any stock featured on our site or emails unless you can afford to lose your entire investment. The disclaimer is to be read and fully understood before using our services, joining our site or our email/blog list as well as any social networking platforms we may use. PLEASE NOTE WELL: Smallcaps Daily and its employees are not a Registered Investment Advisor, Broker Dealer or a member of any association for other research providers in any jurisdiction whatsoever.Release of Liability: Through use of this website viewing or using you agree to hold Smallcaps Daily, its operators owners and employees harmless and to completely release them from any and all liability due to any and all loss (monetary or otherwise), damage (monetary or otherwise), or injury (monetary or otherwise) that you may incur. The information contained herein is based on sources which we believe to be reliable but is not guaranteed by us as being accurate and does not purport to be a complete statement or summary of the available data. Smallcaps Daily encourages readers and investors to supplement the information in these reports with independent research and other professional advice. All information on featured companies is provided by the companies profiled, or is available from public sources and Smallcaps Daily makes no representations, warranties or guarantees as to the accuracy or completeness of the disclosure by the profiled companies. None of the materials or advertisements herein constitute offers or solicitations to purchase or sell securities of the companies profiled herein and any decision to invest in any such company or other financial decisions should not be made based upon the information provided herein. Instead Smallcaps Daily strongly urges you conduct a complete and independent investigation of the respective companies and consideration of all pertinent risks. Readers are advised to review SEC periodic reports: Forms 10-Q, 10K, Form 8-K, insider reports, Forms 3, 4, 5 Schedule 13D. Smallcaps Daily is compliant with the Can Spam Act of 2003. Salesparq, LLC does not offer such advice or analysis, and Smallcaps Daily further urges you to consult your own independent tax, business, financial and investment advisors. Investing in micro-cap and growth securities is highly speculative and carries and extremely high degree of risk. It is possible that an investors investment may be lost or impaired due to the speculative nature of the companies profiled. The Private Securities Litigation Reform Act of 1995 provides investors a safe harbor in regard to forward-looking statements. Any statements that express or involve discussions with respect to predictions, expectations, beliefs, plans, projections, objectives, goals, assumptions or future events or performance are not statements of historical fact may be forward looking statements. Forward looking statements are based on expectations, estimates, and projections at the time the statements are made that involve a number of risks and uncertainties which could cause actual results or events to differ materially from those presently anticipated. Forward looking statements in this action may be identified through use of words such as projects, foresee, expects, will, anticipates, estimates, believes, understands, or that by statements indicating certain actions & quote; may, could, or might occur. Understand there is no guarantee past performance will be indicative of future results.In preparing this publication, Smallcaps Daily, has relied upon information supplied by its customers, publicly available information and press releases which it believes to be reliable; however, such reliability cannot be guaranteed. Investors should not rely on the information contained in this website. Rather, investors should use the information contained in this website as a starting point for doing additional independent research on the featured companies. Smallcaps Daily has not been compensated for this article. The advertisements in this website are believed to be reliable, however, Smallcaps Daily and its owners, affiliates, subsidiaries, officers, directors, representatives and agents disclaim any liability as to the completeness or accuracy of the information contained in any advertisement and for any omissions of materials facts from such advertisement. Smallcaps Daily is not responsible for any claims made by the companies advertised herein, nor is Smallcaps Daily responsible for any other promotional firm, its program or its structure. Smallcaps Daily is not affiliated with any exchange, electronic quotation system, the Securities Exchange Commission or FINRA.