News
Unlocking Financial Opportunities: Zanda Wealth Mortgage Brokers Opens Doors to Extensive Lending Network in Australia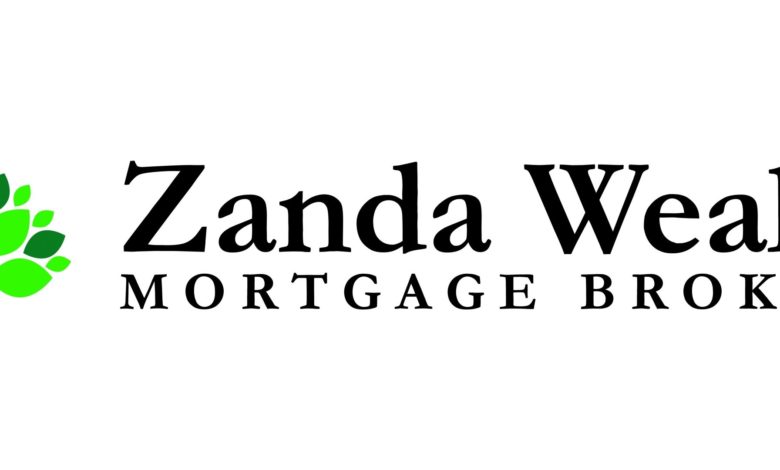 Adelaide, SA –

(NewMediaWire) – August 1, 2023 – Zanda Wealth Mortgage Brokers, a trusted name in the finance industry, is thrilled to announce a significant milestone in its journey. The independent property investment firm has recently gained access to a network of over 100 lenders across Australia, expanding its lending options for customers nationwide. This substantial expansion marks a pivotal moment for the company as it strives to provide even more diverse and competitive lending solutions to homebuyers and property investors throughout the country.

This property investment firm and mortgage broker prides itself on offering a comprehensive range of services tailored to meet the specific needs of its clients. These services include first-home buyer loans, refinance loans, investment loans, bridging loans, and construction loans. Additionally, Zanda Wealth Mortgage Brokers specialises in property investment and future planning, assisting clients in making informed decisions and achieving their financial goals.
To ensure that clients receive the most favourable outcomes, Zanda Wealth Mortgage Brokers takes charge of dealing with the banks, lenders, and credit unions on behalf of its clients. Its dedicated team meticulously compares deals and options, utilising a thorough analysis process to select the best available choices. Once armed with this comprehensive information, clients can make informed decisions and secure the optimal loan solution tailored to their unique circumstances.
The firm adopts a realistic approach that ensures that clients receive transparent and accurate information about the intricacies of property investment. Zanda Wealth Mortgage Brokers understands the potential weaknesses associated with property and believes in presenting honest assessments to clients. Its team provides clients with a realistic view of the opportunities and challenges associated with property investment, ensuring they make informed decisions based on accurate expectations. This approach fosters trust and confidence, empowering clients to navigate the complexities of the market with clarity and certainty.
What sets Zanda Wealth Mortgage Brokers apart is its in-depth understanding of the banking industry. While many people may not realise it, the branch itself is not the bank but rather a sales centre. In reality, the bank has a central processing unit that handles all mortgages originating from branches. Zanda Wealth Mortgage Brokers navigates this landscape by acting as a specialised branch capable of representing any bank in Australia. This unique position allows the company to access a broad range of lenders and negotiate on behalf of its clients.
Moreover, the firm's team possesses a deep knowledge of the inner workings of the banking system, enabling it to uncover deals that surpass what can typically be found at the branch level. Leveraging their industry insights and strong relationships with lenders, these professionals consistently secure better interest rates and overall lending packages. Whether it's finding lower interest rates, reduced fees, or more flexible repayment options, their ability to exceed the offerings of traditional branches sets them apart as a premier mortgage broking service. 
The team at Zanda Wealth Mortgage Brokers advises clients to stay on top of their mortgages. The company recognises the importance of being proactive and well-informed about mortgage situations. The team sees their expertise as a responsibility to act as educators and provide the necessary knowledge for clients to make confident choices. Every client is taken through a comprehensive educational process, ensuring they have a solid understanding of all aspects related to property and mortgages.
Unlike traditional sales-oriented approaches, Zanda Wealth Mortgage Brokers adopts a no-pressure, no-cost methodology. The company willingly provides the necessary information and expertise, leaving the decision to engage its services entirely with the client. Importantly, there is no direct cost to the client as Zanda Wealth Mortgage Brokers receives compensation through its arrangements with lenders, which are thoroughly explained to clients for transparency and peace of mind. 
As this property investment firm and mortgage broker continues to expand its reach and access to lenders across Australia, it remains steadfast in its mission to help clients achieve financial stability and wealth while continuing to prioritise their best interests. With a personalised approach, industry expertise, and a dedication to client satisfaction, Zanda Wealth Mortgage Brokers is poised to guide clients toward their financial goals with confidence and success.
Zanda Wealth Mortgage Brokers is located at 246-250 Pirie St, Adelaide, SA, 5000, AU. To schedule a consultation, contact their team at (08) 8223 1367. For more information regarding the services offered, visit their website.
Media Contact:
Company Name: Zanda Wealth Mortgage Brokers
Contact Person: Austin Rulfs
Phone: (08) 8223 1367
Address: 246-250 Pirie St
City: Adelaide
State: SA
Postal Code: 5000
Country: AU
Website: https://zandawealth.com.au/