News
Vention Tech Inc Unveils 30W GaN Fast Charger, Bluetooth Earbuds, and 11-in-1 Docking Station at CES 2023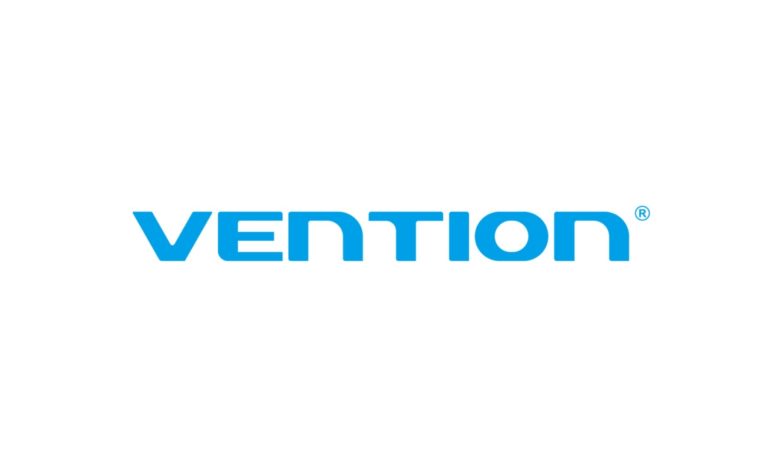 Ningbo, Zhejiang –

(NewMediaWire) – May 18, 2023 – Vention Tech Inc has once again made a remarkable appearance at the highly anticipated 2023 Consumer Electronics Show (CES) in Las Vegas. As a well-known brand in the audio and video accessories industry, the company has unveiled a new line of innovative products that are sure to impress tech enthusiasts. With an extensive range of 3C accessories, comprehensive network cabling solutions, and premium audio-visual equipment, its latest offerings cater to the evolving needs of the modern consumer. 
Andrew Huang, Founder & CEO of Vention Tech Inc, expressed his excitement about the launch of the latest products at the world's biggest tech event, saying, "We are thrilled to launch the latest products at the biggest tech event in the world. CES 2023 offers the perfect platform to introduce advanced technology, and we firmly believe that our products will attract attention from millions of audio-visual lovers from all around the world."

One of the unique products from Vention Tech Inc's latest range is undoubtedly the Bluetooth Earbuds. These state-of-the-art earbuds support SBC/ACC audio formats and boast Bluetooth version 5.3, delivering exceptional sound quality that's bound to impress even the most discerning audiophiles. The Elf Earbuds E01 are designed with the user's comfort in mind, featuring a lightweight and portable design that's moisture-resistant. Moreover, the earbuds provide an impressive 21-hour battery life, ensuring uninterrupted playback for extended periods. In case of emergencies, a speedy 15-minute USB-C charge will furnish 1.5 hours of playback time, rendering the Elf Earbuds E01 an ideal option for those who lead an active lifestyle and are frequently on the move.
Another product that has caught the attention of tech enthusiasts at CES 2023 is Vention Tech Inc's 30W GaN Fast Charger. With its exceptional capabilities, the charger provides fast charging for a range of devices, including smartphones, tablets, and USB-C laptops, all from one compact device. Offering up to 6 times faster charging than traditional 5W chargers, the GaN Fast Charger is the perfect solution for individuals who are always on the go and need to charge their devices quickly. The use of gallium nitride (GaN) instead of silicon has allowed the company to reduce the charger dimensions without compromising its power, making it an ultra-portable option for users. Moreover, the charger's ability to offer fast charging without overheating ensures that users no longer have to worry about battery anxiety, further solidifying its position as a must-have device in the tech world.
Vention Tech Inc's 11-in-1 USB-C Docking Station Vertical Type is another unique product that garnered immense popularity and recognition at CES 2023. This innovative docking station offers users a convenient way to install a secondary display and connect peripherals using a unified cable to their laptops, making it the ultimate upgrade solution for USB-C laptops, Thunderbolt 3, or Thunderbolt 4. With support for video resolutions of up to 8K@30Hz on a single monitor, the docking station delivers stunning visuals, and its 100W charging capability feature ensures that users can charge their devices while using the complementary ports on the 11-in-1 docking station. This versatile and practical device has garnered praise for its convenience, functionality, and impressive design, making it a must-have for modern-day laptop users.
Over the past 12 years, Vention Tech Inc has consistently delivered top-quality products, earning the trust of over 100 million satisfied users in Asia, America, Africa, Oceania, and Europe. Its extensive network of marketing channels in over 70 countries is a testament to its commitment to making its products accessible to all. With three in-house production facilities, more than 20 allied manufacturers, over 200 patents, and several international warehouses, the company has cemented its position as a leading innovator in the industry. The buzz surrounding its latest products at CES 2023 has only reinforced its status as a global player to watch.
Vention Tech Inc is located at Bldg 27, Vanke Cloud Valley Center, Jiangbei District, Ningbo, Zhejiang, China. To make an order or to learn more about the company's products, visit its website.
Media Contact:
Company Name: Vention Tech Inc
Contact Person: Marketing Department
Email: vention@ventiontech.com
Address: Bldg 27, Vanke Cloud Valley Center, Jiangbei District
City: Ningbo
State: Zhejiang
Country: China
Website: https://ventiontech.com/