Uncategorized
Gaucho Group Holdings: The Only Luxury Conglomerate You Need In Your Portfolio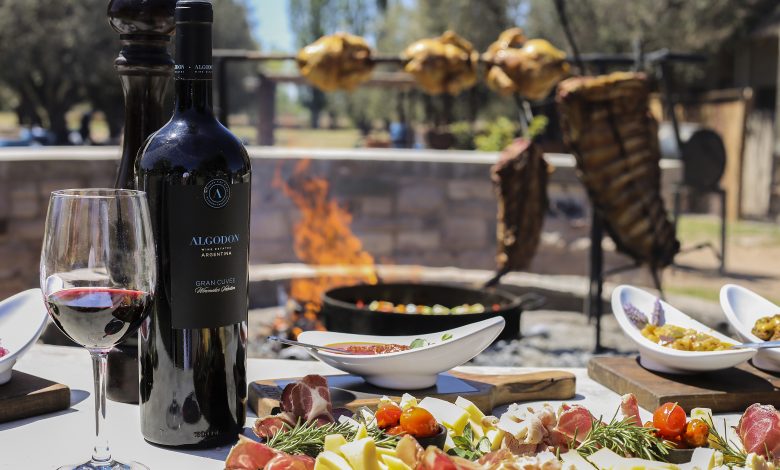 Our stock pick of the day for our readers is one of the hottest luxury small caps based in the U.S., but focused on luxury brands and assets in Buenos Aires, the fashion capital of Argentina – Gaucho Group Holdings, Inc. (NASDAQ:VINO). The company has made a mark for itself in the Argentinian market after the economic crisis forced many large international luxury companies to leave the country, presenting an excellent opportunity for a local player such as this one to establish itself. While the core of the company is American, several of its assets are based in Buenos Aires and Mendoza, Argentina where it has a variety of luxury brands across a number of different industries. We believe that this small cap has gained a good amount of repute and is well on track to become a global luxury giant in the years to come.  
Company Overview  
Gaucho Group Holdings, Inc. (Gaucho Holdings) is a diversified luxury company with operations focused on the real estate, hospitality, wine, and fashion industries. The company operates in three segments which include real estate development, the sale of high-end leather goods and accessories through an e-commerce platform, and corporate operations. It derives most of its revenue from the real estate development segment. The company aspires to become a world-class provider of luxury brands and e-commerce, including direct-to-consumer fine wines, leather accessories, and fashion, as well as hospitality and experiential projects. Gaucho Holdings is also present in the luxury boutique hotels segment and has a 4138-acre luxury vineyard real estate development. The company's core customer base is divided between the United States, Europe and Argentina.
Diversified Luxury Operations
Gaucho Holdings is well on track to become the LVMH of South America with its strong brand presence, corporate infrastructure, and strategic relationships. The company's current premium luxury portfolio includes Algodon Wine Estates, an expansive luxury vineyard real estate development, nestled in the heart of Argentina wine country where residents can live the winemaker's dream and enjoy custom designed luxury vineyard estates with breath-taking mountain views. The wine estate featured championship-style golf and tennis, horse trails, an exquisite year-round restaurant, winemakers activities, access to world-class skiing and much more. The estate also features a boutique luxury hotel, and a winery that has received international accolades for the products of Algodon Fine Wines, including top awards and ratings from the world's foremost tasting competitions.
While the company continues to make excellent wine, it also owns Algodon Mansion, a Buenos Aires-based all-suite boutique hotel property that opened in 2010 in the city's fashionable Recoleta neighbourhood in the embassy district.
Apart from this, with a strategic focus on growing into the e-commerce space the company owns Gaucho – Buenos Aires, a luxury leather goods and accessories brand. The e-commerce platform mainly focused on the United States and European markets, and this asset has the potential to achieve significant scale and add value to the top-line growth of the company.
Most recently, Gaucho – Buenos Aires secured retail space at Miami's fashionable Design District, luxury fashion boutiques and shops, located in Miami, Florida. At approximately 1,500 square feet, the retail space would serve as Gaucho – Buenos Aires' flagship store in the United States and lies in close proximity to widely recognized retail brands such as Off White, Botega Veneta, Gucci, and Chanel, Tesla (NASDAQ:TSLA), Warby Parker and Rag & Bone. This presents an attractive opportunity for the company to grow in this space and take advantage of the worldwide growth of e-commerce and the accelerated digital economy.
Growth Strategy
Gaucho Holdings has been a strong presence in Buenos Aires since 2007 and its brand recognition there presents various barriers to entry for new entrants in this geography. Since its inception, the company has been associated or co-branded with several world-class luxury brands including Relais & Chateaux, Veuve Clicquot Champagne, Nespresso, Porsche, Chanel, Hermes, Art Basel, and Andrew Harper Travel. It also has luxury brand partnerships with well-established brands like Amazon (NASDAQ:AMZN), VinPorter, Boutellier, Vivino, and so on. Gaucho Holdings' appears to be well-positioned to take advantage of e-commerce global growth. There is no doubt that Covid-19 acts as a key catalyst for e-commerce growth with its stay-at-home trends and elevated online shopping activity in the U.S. and other parts of the world. Management could also look to grow utilizing a roll up strategy and acquiring multiple small luxury brands to create long-term value.
With the travel and tourism industry expected to recover in the latter half of 2021, it is logical for people to seek locations that are far from densely packed cities such as the company's Algodon Wine Estate's luxury residences. Gaucho Holdings' hospitality assets is expected to benefit heavily from this post-Covid tourism boom. Apart from the luxury resort business, the increasing tourist activity in Buenos Aires may also lead to an increased purchase of luxury goods and can increase the equity of Gaucho Holdings' brands.
It is also worth mentioning that in March 2021, the company announced that Algodon Wine Estates will be accepting Bitcoin as payment to purchase its Phase 1 homesites hence giving its customers innovative ways to invest in its assets. The management believes that real estate transactions are evolving due to the pandemic and Bitcoin can expand its reach to millennials and may become a strong driver of demand in the future.
Final thoughts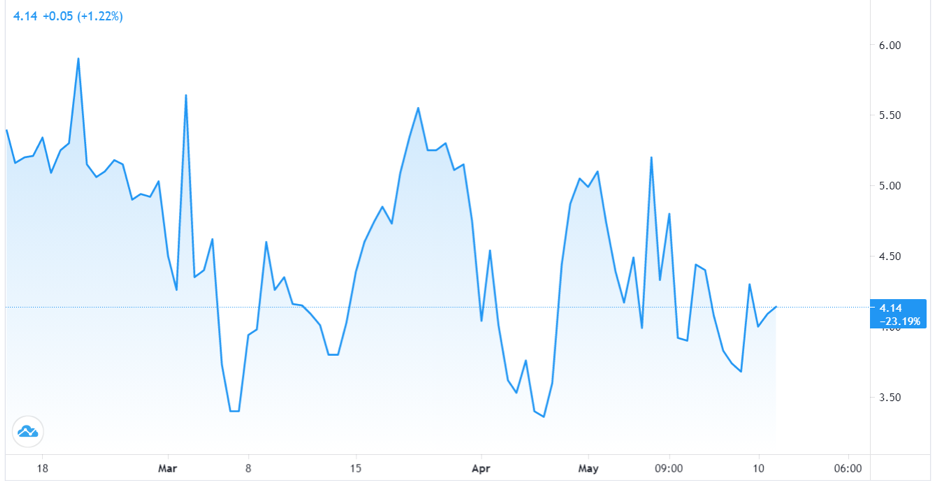 Gaucho Holdings' stock has had a particularly topsy-turvy journey in the recent quarter and is currently trading at a price close to $4 which appears to be extremely undervalued. Apart from the phenomenal growth potential of its luxury brands, the company has heavy investments in real estate which has a saleable value worth at least 5 times the company's current market capitalization of $30 million. This itself indicates a huge upside for investors entering the stock at current levels. Moreover, Gaucho Holdings' debt-to-asset ratio is hardly 14% and the low debt implies a significantly lower underlying risk associated with gearing. There is also expected to be a huge foreign exchange benefit for the company as it is producing wine and other goods in Argentina and paying for manufacturing and labor in a highly devalued Argentinian peso whereas its earnings are mostly in US dollars. The reason for its cheap valuation today is the fact that Gaucho Holdings' management had to temporarily shut down its hotel, restaurant, and winery operations because of the Covid-19 restrictions and is still in the process of recovery. This is the reason why the stock is undervalued today and is a highly attractive investment opportunity for our Small Caps Daily readers.