News
Power Leaves Corp. Targets Caffeinated Beverage Market With New Coca Extract Product: DeCarb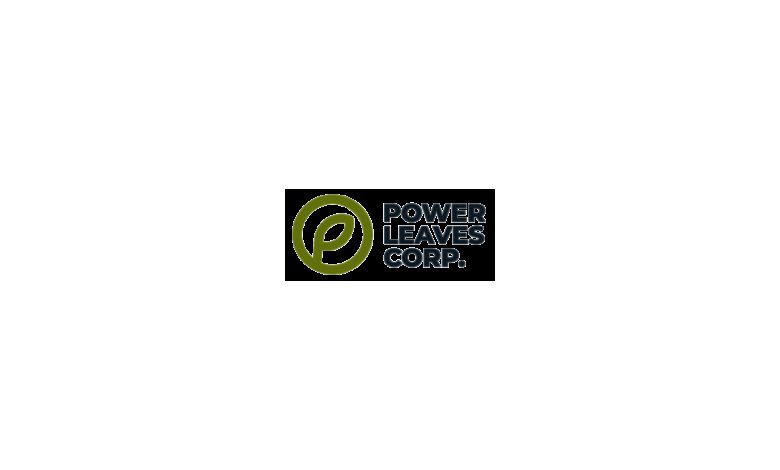 The New DeCarb Product is Expected to Fill a Large gap in the Market by Serving as a Bitterness Masking Agent that is All-Natural and can Reduce the use of Sugar and Artificial Sweeteners in Caffeinated Beverages.
TORONTO, Ontario –

(NewMediaWire) – May 24, 2023 –  Power Leaves Corp. ("PLC"), a manufacturer of decocainized coca leaf extract, announced the development of its third coca extract product, DeCarb. The PLC science team is developing an innovative plant-based coca extract isolate – DeCarb – that can be used in the food and beverage industry to reduce caffeine bitterness after positive preliminary testing results.
About DeCarb:
●      The development of DeCarb is insights-driven from conversations with potential customers that identified a gap in the market for all-natural flavor agents to mask the bitterness of caffeine in beverages without the use of sugar or artificial sweeteners.
●      Consumers are demanding natural, chemical-free beverage products and ingredients, where the majority of "flavor" agents are chemically synthesized, add zero nutritional value, and require an "artificial flavor" label.
●      Currently, there are limited natural solutions on the market, creating significant potential for PLC's all-natural DeCarb product, where it could eliminate or reduce the use of sugars (carbohydrates) as sweeteners.
●      The product is expected to complement the existing PLC product portfolio, where it will target the $194B(1) global caffeinated beverage market, which lacks natural flavor agents that reduce bitterness and are low in sugar.
●      The product is expected to be high margin with its powder-based form and ease of production that reduce the overall cost of goods sold.
"Power Leaves' commercial business continues to make excellent progress after 3 years of developing our supply chain, building out our facilities, and developing our products. 2023 is becoming a transformation year, where we have now completed our first exports and are targeting new insights-driven product development," continued Pat McCutcheon, CEO and Co-Founder, PLC. "With more exciting milestones on the horizon, we are optimistic that 2023 will be the year that the masses have access to the incredible power of coca."
Overall, the global food and beverage industry is experiencing rising demand for natural and nutritious products and ingredients that are free of chemicals and have an exceptional taste profile. PLC's coca extract products offer a new "hero" ingredient that is immediately recognizable and makes products stand out. As a real food ingredient, PLC's coca extract can add nutritional value to product labels and be listed as "natural flavors" or directly "coca extract", increasing the positive health perception of a product.
Last week, PLC announced a successful visit by the Vice President of Colombia Francia Marquez, to our Cohetando facility, operated in partnership with the Indigenous Foundation of the Colombian Andes ("NASA") to present our decocainization process and facilities. Speaking from PLC's facilities, she noted "we hope soon we will be able to launch from here a life project, and peace project to Colombia and the whole world." A recap of the presentation from Ms. Marquez and the CEO of the NASA WALA, Victoriano Piñacue, can be viewed here.
About the Products
PLC has developed proprietary coca extracts optimized for flavor and aroma that will serve as the foundation for its commercial products. The coca extract is high in protein, vitamins, and nutrients and has multiple known health benefits including providing gastrointestinal relief, increases in energy, and appetite suppression, among others. Specifically, PLC has two core products:
Coca Extract:
●      A crude coca extract with an exceptional flavor profile and packed with an array of nutrients that is ideal for soft drinks and energy drinks.
●      The global carbonated beverage market is a $232B(2) opportunity, where "Cola" is the largest segment of the market, with natural cola products struggling to deliver flavor that pops.
Coca Essence:
●      A highly aromatic, terpene-rich concentrate for dilution and blending into alcoholic beverages such as gin, vodka, tequila, hard seltzer.
●      The U.S. alcoholic beverage market is a $283B(3) opportunity and in a "health trend" crisis, needing new, natural-based ingredients to reinvigorate products.
About Investing In Power Leaves Corp.
Power Leaves Corp. is currently accepting investments from accredited investors through a Reg D 506(c) offering. With over US$3.7M raised in the current round, the offering is expected to only be open for a limited time. To learn more about investing in Power Leaves Corp. visit invest.powerleaves.com.
About Power Leaves Corp.
Founded in 2019, Power Leaves is breaking the monopoly on the supply of coca leaf extract and ushering in a new Age of Coca. Through an exclusive agreement with an Indigenous community, Power Leaves has developed the first-ever legal Colombian supply chain for decocainized coca extract to supply the global food and beverage markets. Through its established infrastructure, Power Leaves is developing and manufacturing proprietary formulations of coca extract and essence that offer an exceptional taste profile and an all-natural source of protein, nutrients, and positive health benefits. For more information, visit www.powerleaves.com.
Media:
CMW Media
858.221.8001
Investors:
Myra Group
Investor Relations
Evan@myragroup.co
Technavio, 2021

Market Data Forecast, 2022

Statista, 2023
Cautionary Notes
This press release contains "forward-looking information" and "forward-looking statements" (collectively, "forward-looking statements") within the meaning of applicable Canadian securities legislation. All statements, other than statements of historical fact, are forward-looking statements and are based on expectations, estimates and projections as at the date of this press release. Any statement that involves discussions with respect to predictions, expectations, beliefs, plans, projections, objectives, assumptions, future events or performance (often but not always using phrases such as "expects", or "does not expect", "is expected" "anticipates" or "does not anticipate", "plans", "budget", "scheduled", "forecasts", "estimates", "believes" or intends" or variations of such words and phrases or stating that certain actions, events or results "may" or "could, "would", "might" or "will" be taken to occur or be achieved) are not statements of historical fact and may be forward-looking statements. Forward-looking statements are necessarily based upon a number of estimates and assumptions that, while considered reasonable, are subject to known and unknown risks, uncertainties, and other factors that may cause the actual results and future events to differ materially from those expressed or implied by such forward-looking statements. Such factors include, but are not limited to: general business, economic, competitive, political and social uncertainties; and the delay or failure to receive shareholder, director or regulatory approvals. There can be no assurance that such statements will prove to be accurate, as actual results and future events could differ materially from those anticipated in such statements. Accordingly, readers should not place undue reliance on the forward-looking statements and information contained in this press release. Except as required by law, PLC assumes no obligation to update the forward-looking statements of beliefs, opinions, projections, or other factors, should they change.
View the original release on www.newmediawire.com