Uncategorized
Pressure Bio: The New CBD-Infused Immune Booster Is A Superior Product In A Fast-Growing Market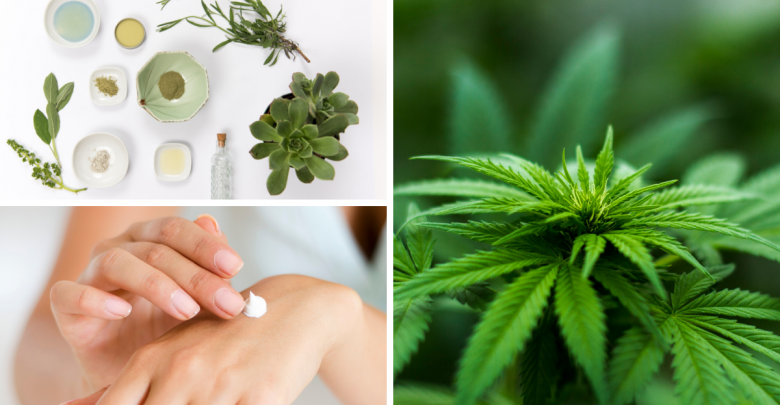 Pressure Bio has been one of the few companies that has made the most of the COVID-19 slowdown and gone ahead with some solid corporate restructuring. The company has been in the process of expansion through merging with two big names in the field of CBD Hemp and skin care cosmetics. A new CEO The company has recently been in the news for the launch of a new product that is quite pertinent in the current coronavirus environment – an over-the-counter, hemp-infused immune booster supplement.
Immunity Boosters – A Solid Macro Landscape
With no immediate form of treatment or preventive vaccination against the COVID-19, the only thing that people can rely on is the strength of their immune system to counter and destroy the virus. This is the reason why immune booster sales have soared across the globe with a significant rise in the consumption of multivitamins and zinc tablets. This market is expected to be worth more than $25 billion by 2025. The space comprises not only multivitamin tablets but also immunity-boosting probiotic tablets as well as drinks offered by giants like Danone, Nestle, and Yakult. A large chunk of the immunity boosting tablets and solutions consumed by people are not even approved by the US FDA. There are many broad claims made by these immune boosters but most of these remain unsubstantiated. Also, there are hardly any immune boosters in the market which contain hemp seed oil, known for its amazing anti-inflammatory properties. As we discussed above, the activation of the T cell response by the human immune system is very critical in fighting diseases and there are hardly any immune boosters that are effective in this regard. This creates a strong niche for Cannaworx's product.
Cannaworx's Immune Booster Has An Edge
Cannaworx's immune booster could be a true game changer for the company and for its pending merger partner, Pressure Bio. First and foremost, it is registered with the US FDA which distinguishes it from a large number of unregistered products. The biggest differentiator comes in the form of the hemp seed oil, which contains essential fatty acids, such as omega-3 and omega-6 and is rich in antioxidants, that may help fight cancer, inflammation, diabetes, and heart disease. The product is a patented blend of 44 fragments of amino acids from pepsin having the unique ability to dramatically increase the number of T helper cells, which enable macrophages to kill and consume pathogens, such as bacteria and viruses. These T cells are a critical component of the human immune system and the fact that Cannaworx's immune boosters are a potent stimulator of T cells is a highly innovative way of boosting a person's immunity. There is little doubt that this product has a strong competitive differentiation and will soon acquire a strong market position in the near future.
The Distribution Strategy
It is important for Cannaworx to have a solid distribution strategy to popularize a superior product like its immune booster. The company is in the process acquiring Five Leaf Labs, a Louisiana-based producer of hemp-derived, CBD products are made exclusively from organic, pesticide-free, top quality hemp. Not only does this acquisition help create strong synergies for Cannaworx but it also adds a team of over 50 sales representatives in 21 states in the U.S. that can immediately commence the distribution and sale of the new immune booster product. This physical distribution will work simultaneously along with a strong online retailing channel. The architect of the marketing and sales strategy of the new product is the company's new in-coming CEO Jim Morrison. Morrison is a big name in the global cosmetics and personal care industry and has had a remarkable career which saw him become the President of L'Oréal, leading the company during a period of unprecedented growth. In his L'Oréal days, Morrison had engineered the acquisitions of Redken and Matrix which were highly successful and we believe that the move to acquire Five Leaf Labs will also pay off in the near future.
How Pressure Bio Benefits From This
Pressure Bio is in the process of merging with Cannaworx and the companies have already signed a binding letter of intent. The deal in progress involves the union of 3 companies, the third one being SkinScience Labs a highly renowned brand within the cosmetics space with a total revenue of over $500 million in the past 17 years and about $18 million of sales in 2019 alone. Apart from the immune boosters, Cannaworx offers a range of twelve products that utilize the company's full and partial spectrum, hemp-derived phytocannabinoid formulations for pain relief and many of these, such as the sativa oil (hemp) skincare serum, are to be launched in 2020 itself. All entities involved in the merger are expected to rely on Pressure Bio's patented, proprietary Ultra Shear Technology platform which uses ultra-high pressure (greater than 20,000 psi) to reduce oil molecules to a very small size in terms of nanometres such that they can be mixed with water and result in the creation of nanoemulsion solutions. The above immune booster will be produced using the same technology which will be able to mix hemp oil in water and build a unique product. Over and above the immune boosters, the new entity, expected to be renamed Availa Bio, is expected to produce a wide range of top-quality, homogenized, and a possibly extended shelf-life. The company has the potential to become a major player within the health and cosmetics space in the near future.
Final Takeaways
The new immune booster by Cannaworx appears to be a first among many new highly innovative product launches that are expected to fill Pressure Bio's 2020 calendar. This product is particularly relevant in the current global scenario where people are working harder to build their immune systems and counter the coronavirus as well as have a healthier life. The merged entity already has a line of promising skincare solutions and with the Ultra Shear Technology helping them mix CBD hemp oil in water, there are an endless number of possibilities ahead. Given these facts, the Pressure Bio stock appears to be highly undervalued at a Price/Sales of hardly 2.7x. With the mergers, the company has a huge upside and appears to be a compelling investment at current levels.