Biotech
NanoViricides: Drug Candidates Show Fantastic Results In Animal Model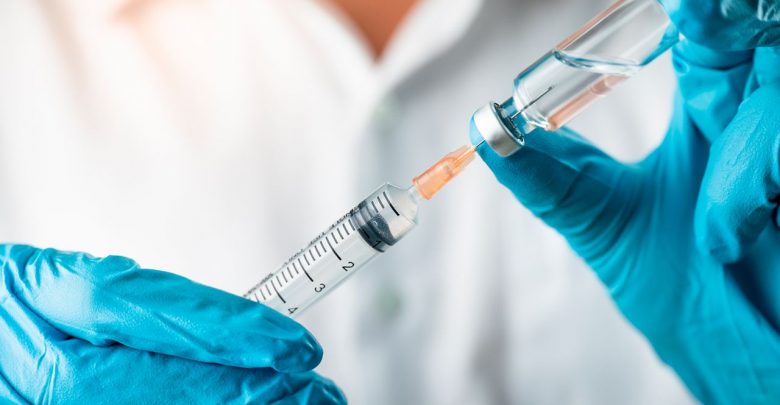 In our earlier pieces, we have provided an in-depth coverage of the promising biopharma smallcap NanoViricides Inc. (NYSE American: NNVC) and its huge potential within the anti-viral medications space. The company has rapidly advancement with respect to the drug development process of its COVID-19 drug and a big role was played by CEO Dr. Anil Diwan who has prior experience of working on research associated with the Middle-East Respiratory Syndrome (MERS), another type of coronavirus from the same family as the COVID-19. The company is also at advanced stages in the testing of its topical cream for treating shingles. With respect to the COVID-19 drug, the company has made excellent progress and has begun testing its drug candidates. Senator Richard Blumenthal had also visited its facility in Shelton, Connecticut to see the progress. The company recently came out with a big announcement with respect to its product testing.
The Animal Model Results
The NanoViricides management recently declared that its drug candidates which are undergoing testing demonstrated a strong effectiveness against infection by an ACE2-utilizing coronavirus in an animal model. Ever since the completion of the development of its drug candidates, NanoViricides' research team has been developing an animal model for coronavirus infection using hCoV-NL63 as a surrogate. This infection is a circulating human coronavirus that causes a disease that is basically a milder version of the COVID-19. As a matter of fact, both the viruses use the ACE2 cell receptor to gain entry into the cell. The rats used in the process of testing were infected directly into lungs with lethal amounts of hCoV-NL63 virus particles and then were treated separately with five different nanoviricides drug candidates.
In these tests, animals lose body weight due to organ failure and so the reduction in loss of body weight at day 7 was used as the primary indicator of drug effectiveness. The animals treated with the five different nanoviricides showed significantly reduced body weight loss as compared to those treated with the broad-spectrum antiviral medication known as remdesivir which is being tested against the COVID-19. The reduction in loss of body weight was significantly lower in the case of all nanoviricide candidates as against remdesivir and other vehicles indicating a much better drug effectiveness. This is a wonderful follow-up result to the cell culture studies against infection of both hCoV-NL63, which was used in this study, and hCoV-229E, another circulating coronavirus that uses a different receptor, namely APN. Hence, this study corroborates the previous cell-culture effectiveness reported by the NanoViricides management. This provides immense confidence that these nanoviricides drug candidates may be expected to result in a clinical candidate to be pursued in human clinical trials.
What Does This Outcome Mean For NanoViricides?
The NanoViricides management believes the fact that these drug candidates are highly effective against two distinctly different coronaviruses that use different cellular receptors is very significant and it provides a rational basis to scientists indicating that even if the COVID-19 mutates, the nanoviricides can be expected to continue to remain effective. The solid mechanism of action, trapping the virus particle like the venus-fly-trap flower does for insects is seemingly more effective than drugs built through antibodies produced by the human body. It is also potentially superior to favipravir, the drug that is being tested by many pharma giants against the COVID-19. As a next step, the management plans on conducting studies to further determine the effectiveness against SARS-CoV-2, perform drug development studies for safety and toxicology, and request a pre-IND Meeting with the US FDA for regulatory guidance.
The Drug Development Race Against The COVID-19
As the total number of coronavirus cases in the U.S. have crossed the 1.5 million mark, the global tally heads to 5 million. Biotech and pharma companies are involved in a race to complete the development and testing process of their respective drug and vaccine candidates to counter the COVID-19. Some of the big names which are also closing in on developing a cure for the coronavirus include names like Sorrento Therapeutics (NASDAQ:SRNE), Inovio Pharmaceuticals (NASDAQ:INO), Novavax (NASDAQ:NVAX) and Moderna (NASDAQ:MRNA). While most of these are focused on vaccines, Gilead Sciences (NASDAQ:GILD) is a big name that is focused purely on drug development like NanoViricides. While vaccines are more of a preventive medication, a drug appears to be a far more feasible solution to control the spread of the coronavirus across the globe. It is worth highlighting that NanoViricides' COVID-19 drug is going on simultaneously along with its other research on viral diseases such as herpes, shingles, seasonal influenzas, bird flu, HIV, cold sores, eye diseases, and dengue.
Key Takeaways
As we can see in the chart above, the NanoViricides stock has witnessed an amazing jump and more than doubled in value over the past month. However, it is still far from its 52-week-high of around $17, a resistance that it is expected to break as more good news keeps coming with respect to its drug development process. After its exceptional progress on the COVID-19 front, the company remains a solid investment bet from a long-term perspective given its huge potential for multiples expansion in the near future.