Cannabis
TransCanna Holdings: An Essential Cannabis Player That Has A Promising Outlook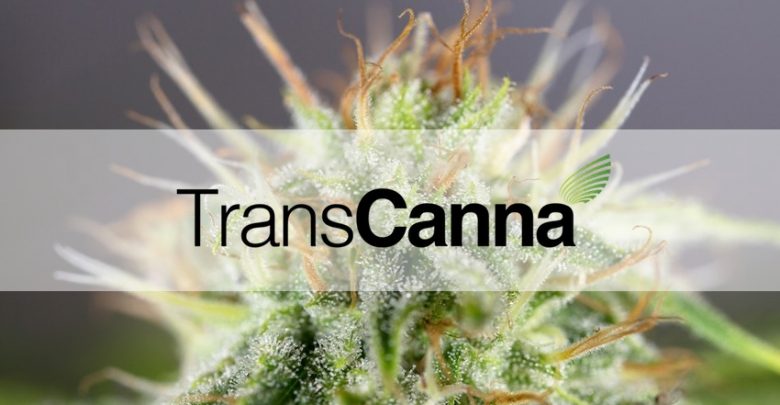 Cannabis is a space that has been recognized for its phenomenal returns. Giants in the space, like Canopy Growth and Aurora Cannabis have yielded increasing returns and the cannabis industry has been outperforming the S&P 500 even in the current COVID-19 crisis. In fact, given that cannabis is considered a part of "essential goods" in many states, dispensaries have seen their sales explode and many cannabis stocks have reached record highs. At this juncture, we believe that the best kind of growth plays within this space are companies that are right on the cusp of starting their operations, which have very low inherent risk. Diversified cannabis player, TransCanna Holdings is a perfect example of a player with boundless potential, where the management already has a storied history, within the cannabis industry. The Company could well become a $1 billion market cap company within the next two to three years.
What Does TransCanna Holdings Do?
TransCanna Holdings is a fast-growing growing, vertically integrated cannabis company headquartered in California's Central Valley. TransCanna is publicly listed in Canada on the Canadian Securities Exchange but caters exclusively to the California cannabis market which, as the largest cannabis market in the world, represents 34% of global sales ($3.1 Billion for 2019). The Company's cannabis facility in Modesto, California is one of the largest cannabis facilities in the state. The TransCanna management is building this facility to cater to different elements of the cannabis value chain over the coming months and has been carrying out some relevant acquisitions to boost its business. The Company ostensibly, is a pioneer in the branding, marketing, transportation, and distribution of cannabis related products for state-licensed operators in California in the coming years.
Addressing The California Market
For many years, cannabis has been a black-market product and its transition into the open market has been relatively complex. There is a strong demand for fresh, high-quality product in California dispensaries which hasn't been met and this is not wholly attributed to the problems with state regulations, but also to the virtual absence of a pure, integrated cannabis company like TransCanna. California is a large market, with vast geographical coverage and TransCanna's 196,000 square feet facility should be sufficient to start off with this market.
The Daly Building And The Business Diversification
TransCanna's 196,000 square foot manufacturing and production facility, also known as the Daly building is highlighted in the following video – https://www.youtube.com/watch?v=CbZz_yZQ4nE. Given the Daly Building's immense size, its development will take place in four phases over a span of fourteen months. Each of these phases will cover 50,000 square feet and will have a revenue potential of around $30 million, ensuring that the facility alone has the capability of generating over a $100 million in revenues. These will be generated through an end-to-end operation starting from cultivation, manufacturing, distribution, fulfilment, white labelling, storage, and also, crop management services, which are potentially the highest margin offering of TransCanna. The management continually works to identify the most profitable segments of the business and is able to pivot accordingly to maximize revenues and profits. In fact, the Company has already secured a premium dried flower supply which is a critical component for maintaining quality and the relationship with the end consumer. This will be produced at its 10,000 square foot facility located in Modesto, California along with the manufacture of pre-rolls and the distribution and fulfilment of other products. TransCanna may also use this favorable position to pivot away from a market segment if there is a disruption from government procedure, tax, or failure of a supplier of third party within the value chain of that segment. This is a key differentiator for the Company.
The SolDaze Acquisition
Recently, the Company acquired a high-end edible producer Soldaze, (Tres Ojos Naturals LLC), a limited liability company based in Santa Cruz, California for $200,000. The acquisition is an important first step in building a strong cannabis brands portfolio. Soldaze snacks, as seen in Forbes magazine won first place for their tropical mango fruit bites and third place for their strawberry mango fruit bites in the CBD edible category at the 2019 Emerald Cup, a premier and reputed cannabis event of North California which advances the concept of sustainable, outdoor farming. Soldaze has won multiple times at the Emerald Cup, including in 2018 for its THC edible.
The Lyfted Farms Acqui-Hiring Move
Having an experienced and a product-specialized management is critical in the world of cannabis and acqui-hiring can be a good strategy. TransCanna recently announced its acquisition of California-based Lyfted Farms, Inc. in a deal valued at $6 million. To give more background to the acquisition, Lyfted Farms is an indoor cannabis cultivation operation located in the Central Valley of California which provides a hand-trimmed product to its customer base. As of today, Lyfted Farms has transitioned to TransCanna's facility with the purpose of starting production soon. The biggest asset acquired by TransCanna through this acquisition is the Lyfted Farms management team spearheaded by founder and cannabis industry veteran, Bob Blink. The Lyfted Farms team adds to the current TransCanna headcount increasing it to over 30 employees; the Lyfted Farms team is working in concert with the SolDaze and Daily teams from previous acquisitions to generate synergies and rapidly scale operations. In fact, Bob Blink and his team have actually increased their stakes in TransCanna implying a significant amount of vested interest. Another noteworthy name that has been added to the team is Alan Applonie who will be the General Manager for TransCanna's facility. Alan is a Taylor Farms veteran and has experience managing $300m plus agriculture manufacturing facilities.
Financing and Current State
TransCanna is currently operating out of the 10,000 square foot Lyfted Farms facility which has a run rate exceeding $6 million in revenue a year with a 25% margin. The Company has received the first two of three required approvals for its larger Daly building. The last pending State approval is expected to be completed imminently. The Company obtained recent working capital by way of a successful redemption of a series of $1 warrants, a portion contributed by the management team as well as by early and late stage investors. The Company has very specific plans to kickstart operation of its four phases of developing the Daly building.
Key Takeaways
TransCanna is a true operator within the closed-loop cannabis ecosystem. It has the ability to control every single aspect of the value chain from cultivation to production, manufacturing, distribution, and branding. The Company has a highly experienced management team and has been able to successfully blend California cannabis industry veterans with a team of experienced financial and strategy wizards. The combination of business acumen and cannabis industry experience is certainly expected to provide some wonderful results in the future. TransCanna's stock is currently trading at close to 60 cents a share and has the definite potential to be a choice pick in the long term.
---
Disclaimer
Except for the historic info introduced herein, issues mentioned on this article include forward-looking statements which can be topic to sure dangers and uncertainties that might trigger precise outcomes to vary materially from any future outcomes, efficiency or achievements expressed or implied by such statements. Salesparq, LLC which owns SmallcapsDaily.com isn't registered with any monetary or securities regulatory authority and doesn't present nor claims to supply funding recommendation or suggestions to readers of this launch. Salesparq, LLC, which owns SmallcapsDaily.com, could also be compensated for its companies within the type of cash-based compensation for the businesses it writes about. For making particular funding selections, readers ought to do their own research. Pursuant to an agreement between TraDigital IR and Salesparq, LLC, which owns SmallcapsDaily.com, we have been employed for a interval from 4/1/2020 – 4/30/2020 to publicly disseminate details about TransCanna Holdings Inc., together with on the Website, e mail and different social and Online media. We have been paid twenty thousand dollars for & have been paid "0" shares of restricted frequent shares. We personally own zero shares of TransCanna Holdings, Inc. We don't intend to purchase or promote further shares of TransCanna Holdings, Inc. within the open market at any time, together with earlier than, throughout or after the Website and Information, present public dissemination of favorable Information. Please read our full disclaimer found here: https://smallcapsdaily.com/disclaimer/