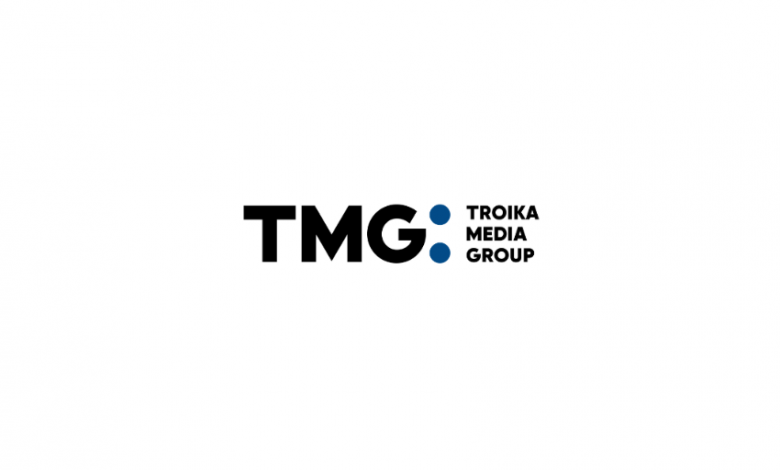 Online gaming and e-sports gained huge momentum as an industry during the past few months as a result of the Covid-19 pandemic induced tailwinds. Gaming companies like Electronic Arts and Activision Blizzard saw their stock prices go through the roof. Today, more and more consumers are watching e-sports as a mode of entertainment and the viewership and advertising spends in this industry are rapidly increasing. Our pick for the day is an emerging brand building and marketing consultancy that is penetrating this fast-growing e-sports market – Troika Media Group (NASDAQ:TRKA). The company offers a broad range of solutions to premium brands, has a robust client base and its recent update is about an excellent collaboration within the e-sports business.
Collaboration with Devlin Design Group
Troika recently announced its partnership with Devlin Design Group to create a new broadcast experience for the League Championship Series (LCS). The LCS is the top-level professional esports league in the world's most-watched esport, League of Legends in the United States and Canada. The esports league is run by Riot Games and has ten franchise teams. Troika built a package that provides different viewing experiences and has an emotional and informational range that allows the focus to be placed on diverse brand drivers and celebrates the individual player, team, or league as needed. The state-of-the-art graphics and set design is accustomed to consistently provide tournament and match information, LCS branding, and paid sponsorships in a versatile environment.
Notably, the design includes the construction of a new set complete with the State Farm Analyst Desk and Leading Edge Display technology which allows LCS expert analysts to easily move between and interact with different staging areas for a more engaging broadcast presentation. With millions of viewers, esports offers a new realm of opportunity for brand partnerships and influencer marketing and Troika Media Group is well-equipped to leverage from it. By creating a unique experience for esports fans the company gives LCS expert analysts an array of weapons in their arsenal for presenting compelling tournament and match information, with more than 4100 square feet of display technology spread across a variety of presentation areas. The growing esports and gaming industry can be a huge growth driver for Troika in addition to its existing long-lasting relationships with clients in other high-profile industries.
Worthwhile client stories
Troika's consultancy and consumer engagement offerings are spread across a diverse range of services offered through three different segments i.e., Troika, Mission, and Troika Digital. In addition to the recent partnership with Devlin Design Group in the esports industry, the company holds an extraordinary list of clients across a variety of verticals and it is worth highlighting some of the unique brand-building campaigns led by Troika. The company designed the strategic blueprint and graphics system for "The Oculus", the world's first 360-degree double-sided stadium video board at the SoFi Stadium for the Los Angeles Rams. The company also rebranded the Ultimate Fighting Championship, an outlier sports league for mainstream audiences and fans, helping transform it into a global powerhouse and leading to a $4 billion sale to Endeavor. Another interesting story is when WGN America had the idea of launching the first national cable news broadcast since CNN, they turned to Troika to help put it all together from the first sizzle reel to the digital upfront, to the environmental design, packaging, and launch campaign. Other premium global brands with which Troika has had an extensive long client relationship includes Tiffany (NYSE:TIF), Amazon (NASDAQ:AMZN), Netflix (NASDAQ:NFLX), CNN, Verizon (NYSE:VZ), Disney (NYSE:DIS), Viacom (NASDAQ:VIAC), Sony (NYSE:SONY), Fox (NASDAQ:FOX), Apple (NASDAQ:AAPL), AT&T (NYSE:T), Comcast (NASDAQ:CMCSA), Spotify, and many more. The ultimate goal of every branding initiative is to grab attention and stay at the top of their consumers' minds and all these stories indicates that Troika has go-to market solutions and is poised for growth in the coming years
Final thoughts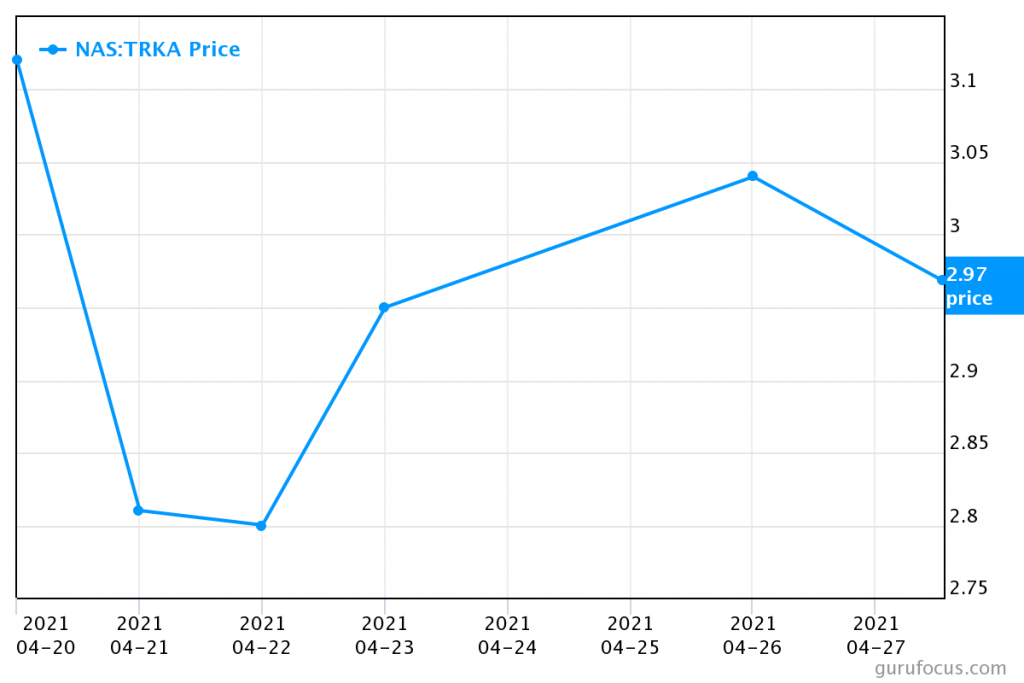 There is little doubt that Troika's stock is underpriced today. In April 2021, the company went forward with a heavily subscribed IPO which was priced at $4.5 per share but after the post-listing selloff, the stock is now available at close to the $3 mark which is extremely cheap. It is worth highlighting that Troika's client base is comparable to the likes of global advertising giants such as WPP and Omnicom Group. Over and above the e-sports upside, there are excellent opportunities that lie ahead for the company not just in terms of client expansion but also with respect to acquisitions which are one of the key purposes of the fundraise during the IPO. To sum up, we believe that the stock definitely deserves a place in your portfolio and could become a big multi-bagger story in the years to come.
---
Disclaimers