Featured
WiSA Technologies, Inc.: Unleashing the Immersive Sound Experience to Challenge Sonos, Inc.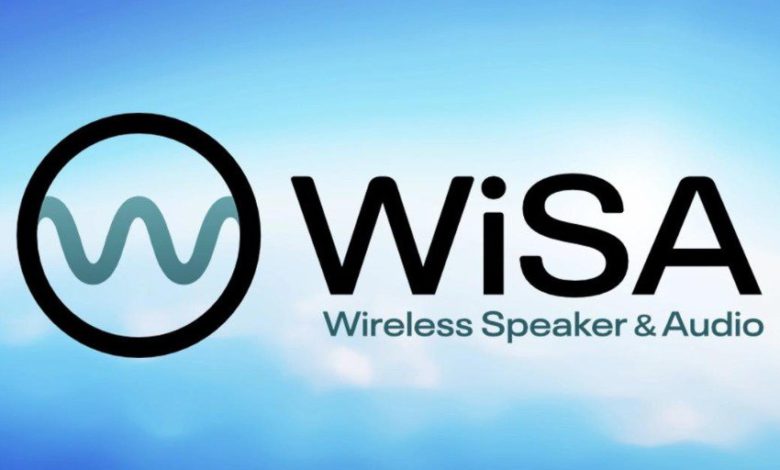 In the innovative and changing world of audio technology, a small player with immense potential is quietly making strides to revolutionize the way we experience sound. WiSA Technologies Inc. (NASDAQ: WISA), an innovative wireless audio technology company, has emerged as a strong competitor to industry giants like Sonos Inc. Despite its modest market cap of $7 million, WiSA has an impressive track record and the right ingredients to disrupt the market and become an attractive takeover target for big players in the industry such as Samsung, Dolby, Google, Sonos, Sony and many more. Let's dive in and explore WiSA's strengths, its strategic approach, and the exciting opportunities it presents to investors and potential acquirers.

About the Company
WiSA Technologies, Inc. is a leading provider of immersive, wireless sound technology for intelligent devices and next-generation home entertainment systems. Working with leading CE brands and manufacturers such as Harman International, a division of Samsung; LG; Hisense; TCL; Bang & Olufsen; Platin Audio; and others, the company delivers immersive wireless sound experiences for high-definition content, including movies and video, music, sports, gaming/esports, and more. WiSA Technologies, Inc. is a founding member of WiSA™ (the Wireless Speaker and Audio Association) whose mission is to define wireless audio interoperability standards as well as work with leading consumer electronics companies, technology providers, retailers, and ecosystem partners to evangelize and market spatial audio technologies driven by WiSA Technologies, Inc. The company is headquartered in Beaverton, OR with sales teams in Taiwan, China, Japan, Korea, and California.
WiSA's Solid Foundation: WiSA's foundation lies in its extensive intellectual property (IP) investments, which span over a decade. Through continuous engineering investment and know-how, WiSA has developed a sophisticated and high-performance wireless technology that delivers an unparalleled immersive sound experience. This technology has attracted a tier 1 clientele, including leading brands such as LG, Hisense, Harman, JBL, and Bang and Olufsen, among others.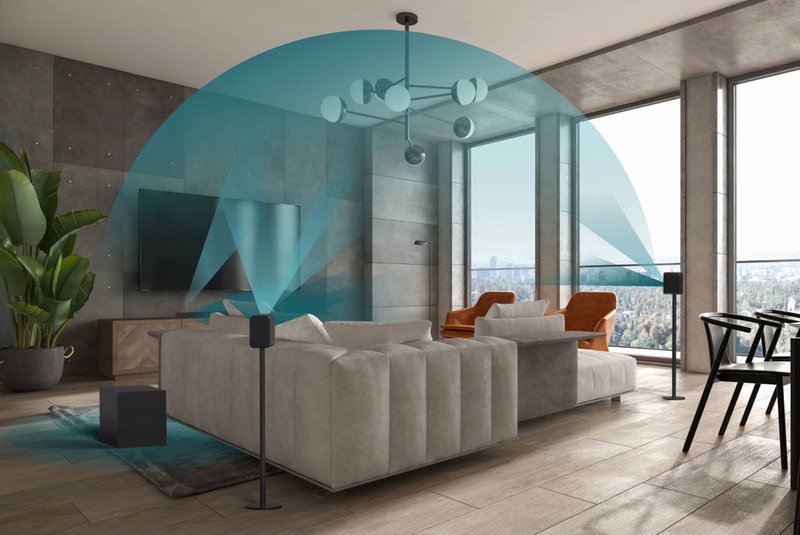 Shipping Development Kits to Customers – Global Reach
One of WiSA's recent strategic moves was shipping development kits, known as WiSA E, to customers in Korea, Japan, China, and the US. This expansion demonstrates WiSA's intent to capture international markets and compete on a global scale. With their optimized technology for smart TVs and soundbars, WiSA is positioning itself as a disruptor to Sonos Inc. and other players in the market as it delivers one-of-a-kind products.
Competition with Sonos – A Potential Sonos Killer?
WiSA is positioned as a formidable challenger to Sonos, a well-established market leader in wireless audio systems. With its extensive tier 1 customer base and a clear focus on developing soundbar and TV solutions, WiSA's strategy is a direct assault on Sonos' market dominance.
WiSA's primary objective is to dominate the market for in-room immersive sound experiences. By combining high-performance, lower-cost IP-based wireless technology with existing brands, such as LG, Harman, JBL, and LoveSac, WiSA aims to elevate the standard for audio experiences in homes and entertainment spaces. This is revolutionary as no other company is owning the immersible sound space quite like WiSA.
Leveraging Partnerships for Success: WiSA's strategic partnerships play a pivotal role in its growth trajectory. Collaborating with companies like Realtek and Espressif for its WiSA E IP running on two WiFi chips, and partnering with Sunplus for soundbar System-on-Chips (SoCs) and reference designs, WiSA showcases its ability to align with key players in the audio industry. Such partnerships not only increase WiSA's credibility but also expand its market reach.
WiSA Technology: The company has further solidified its position in the industry with the introduction of two new tools aimed at streamlining product development and manufacturing processes. The WiSA Server and Product Support Engineering Tool (PEST) are designed to provide WiSA Technologies' customers with a faster time-to-market and comprehensive management of testing and manufacturing aspects for WiSA E and WiSA DS implementations. With these new software-based applications, WiSA continues to demonstrate its commitment to supporting the WiSA ecosystem, which includes users, product designers, and manufacturers.
These tools come as a valuable addition to WiSA's existing suite of products, including the latest version of the mobile app, launched in December 2022. With these innovative tools, WiSA Technologies enhances its appeal to potential acquirers and investors, offering not only an advanced wireless audio technology but also a streamlined and efficient development and manufacturing process. As the company collaborates with leading CE brands and manufacturers and evangelizes spatial audio technologies through the Wireless Speaker and Audio Association (WiSA™), WiSA Technologies positions itself as a strong competitor in the audio technology market, making it an attractive acquisition to industry giants like Samsung, Dolby, Google, and more.
Final Thoughts
WiSA Technologies' journey from a modest player in the audio technology industry to a potential industry disruptor to giants such as Sonos, Inc. is a testament to its innovative vision. Despite its modest market cap, WiSA has managed to emerge as a strong competitor in the audio technology landscape with a mission to own the space in immersible sound experience. The company's extensive IP have been the driving force behind the development of its high-performance and very competitive wireless technology. As the company continues to challenge industry giants and capture international markets, it could very well emerge as a key player or even become an integral part of a larger conglomerate in the near future, solidifying its position as the leading force in the immersive sound experience market.
Disclaimer
This website is a wholly owned subsidiary of SCD Media, LLC, herein referred to as Smallcaps Daily. Our publications are a commercial advertisement and are for general information purposes ONLY. We are engaged in the business of marketing and advertising companies for monetary compensation. We may receive compensation for this article on a PPC basis as an affiliate. Never invest in any stock featured on our site or emails unless you can afford to lose your entire investment. The disclaimer is to be read and fully understood before using our services, joining our site or our email/blog list as well as any social networking platforms we may use. PLEASE NOTE WELL: Smallcaps Daily and its employees are not a Registered Investment Advisor, Broker Dealer or a member of any association for other research providers in any jurisdiction whatsoever.Release of Liability: Through use of this website viewing or using you agree to hold Smallcaps Daily, its operators owners and employees harmless and to completely release them from any and all liability due to any and all loss (monetary or otherwise), damage (monetary or otherwise), or injury (monetary or otherwise) that you may incur. The information contained herein is based on sources which we believe to be reliable but is not guaranteed by us as being accurate and does not purport to be a complete statement or summary of the available data. Smallcaps Daily encourages readers and investors to supplement the information in these reports with independent research and other professional advice. All information on featured companies is provided by the companies profiled, or is available from public sources and Smallcaps Daily makes no representations, warranties or guarantees as to the accuracy or completeness of the disclosure by the profiled companies. None of the materials or advertisements herein constitute offers or solicitations to purchase or sell securities of the companies profiled herein and any decision to invest in any such company or other financial decisions should not be made based upon the information provided herein. Instead Smallcaps Daily strongly urges you conduct a complete and independent investigation of the respective companies and consideration of all pertinent risks. Readers are advised to review SEC periodic reports: Forms 10-Q, 10K, Form 8-K, insider reports, Forms 3, 4, 5 Schedule 13D. Smallcaps Daily is compliant with the Can Spam Act of 2003. Salesparq, LLC does not offer such advice or analysis, and Smallcaps Daily further urges you to consult your own independent tax, business, financial and investment advisors. Investing in micro-cap and growth securities is highly speculative and carries and extremely high degree of risk. It is possible that an investors investment may be lost or impaired due to the speculative nature of the companies profiled. The Private Securities Litigation Reform Act of 1995 provides investors a safe harbor in regard to forward-looking statements. Any statements that express or involve discussions with respect to predictions, expectations, beliefs, plans, projections, objectives, goals, assumptions or future events or performance are not statements of historical fact may be forward looking statements. Forward looking statements are based on expectations, estimates, and projections at the time the statements are made that involve a number of risks and uncertainties which could cause actual results or events to differ materially from those presently anticipated. Forward looking statements in this action may be identified through use of words such as projects, foresee, expects, will, anticipates, estimates, believes, understands, or that by statements indicating certain actions & quote; may, could, or might occur. Understand there is no guarantee past performance will be indicative of future results.In preparing this publication, Smallcaps Daily, has relied upon information supplied by its customers, publicly available information and press releases which it believes to be reliable; however, such reliability cannot be guaranteed. Investors should not rely on the information contained in this website. Rather, investors should use the information contained in this website as a starting point for doing additional independent research on the featured companies. Smallcaps Daily has not been compensated for this article. The advertisements in this website are believed to be reliable, however, Smallcaps Daily and its owners, affiliates, subsidiaries, officers, directors, representatives and agents disclaim any liability as to the completeness or accuracy of the information contained in any advertisement and for any omissions of materials facts from such advertisement. Smallcaps Daily is not responsible for any claims made by the companies advertised herein, nor is Smallcaps Daily responsible for any other promotional firm, its program or its structure. Smallcaps Daily is not affiliated with any exchange, electronic quotation system, the Securities Exchange Commission or FINRA.