Featured
Longeveron: A True Blue Biotech Titan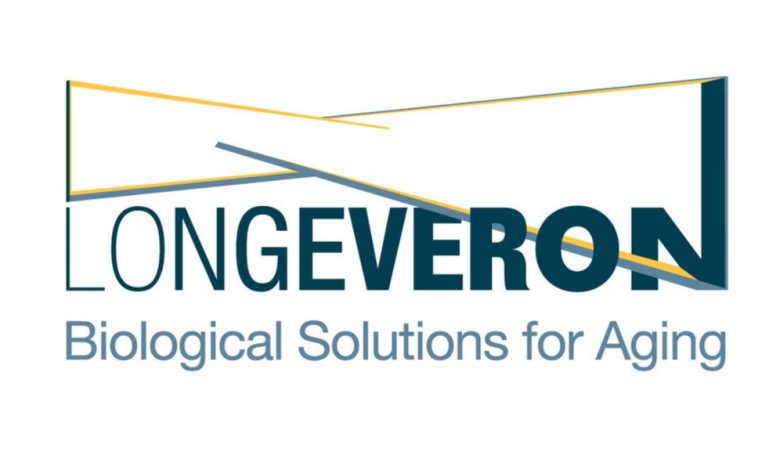 Biotechnology is a rapidly evolving sector, and it has expanded immensely with the arrival of biological big data with respect to genomics, microbiome, exosomes, and so on. With the availability of all this information, scientists now have a better understanding of fundamental human biology which is now driving research in the direction of the age-old quest of increasing life expectancy. Many scientists now feel that this is a reality which can be achieved through treating chronic diseases and slowing down the process of cognitive function decline. Our stock pick for the day, Longeveron Inc. (NASDAQ:LGVN), is engaged in research & development in this field and is also carrying out stem cell research to develop therapies designed to counter aging, frailty, Alzheimer's Disease and various other aging-related disorders.
What Does Longeveron Do?
Longeveron is a clinical-stage biotechnology company developing cellular therapies for aging-related and life-threatening conditions. The company's lead candidate is Lomecel-B, a cell-based therapy obtained from medicinal signaling cells (MSCs) that are derived from the bone marrow of young healthy adult donors. The company's clinical pipeline is focused on a variety of ailments such as aging frailty, Alzheimer's disease, related dementias (ADRD), and metabolic syndrome (MetS). Longeveron is a recognized leader in regenerative medicine and aging research and is conducting one of the most advanced multicentre interventional clinical studies for aging frailty. Moreover, the company has its own manufacturing facility and research and development laboratories, which it uses not only for product development but also for contract manufacturing purposes. Longeveron has a team of experienced scientists and production specialists at its facilities who specialize in cell processing, biomarker analysis, potency assays, product characterization, quality control, and quality assurance.
Lomecel-B progress
Lomecel-B is a cellular therapy made from specialized cells called Medicinal Signaling Cells (MSCs) that are isolated from fresh bone marrow tissue, donated by adult donors aged 18 to 45. Longeveron's core business strategy is to become a world-leading regenerative medicine company through the development and commercialization of novel cell therapy products like Lomecel-B, with emphasis on aging-related indications. As of the first quarter of 2021, over 260 subjects have received Lomecel-B via direct injection, and there have been no serious adverse events reported that were considered related to the product candidate. Additionally, Lomecel-B was recently approved to conduct a Phase 2 Aging Frailty clinical trial by the Japanese Pharmaceutical and Medical Devices Agency (PMDA). It is worth highlighting that In March 2021, the company announced that the U.S. Food and Drug Administration (FDA) had granted expanded access approval for the administration of Lomecel-B to a child with HLHS (Hypoplastic Left Heart Syndrome), a rare congenital heart disease that affects about 1000 babies per year, and the full results of Longeveron's Phase 1 trial in HLHS are expected in the second quarter of 2021. In this program, Lomecel-B is administered via direct injection into the heart during pre-planned standard-of-care reconstructive surgery. The Phase 1 trial established the safety of this type of administration in HLHS babies, and now Lomecel-B is planned for Phase 2 testing, and has been awarded a $4.5 million multiyear grant from the National Heart Lung and Blood Institute (NHLBI).
Alzheimer's trials and other key developments
Longeveron just completed its Phase 1 Alzheimer's Disease (AD) clinical study in 33 mild AD patients. Alzheimer's disease is the leading cause of dementia in which the death of brain cells causes cognitive decline and memory loss and there are no approved medications that can prevent, stop, or reverse the progression of the disease. There are five currently approved drugs for AD that provides only partial symptomatic relief but do not treat disease progression. Reasons for these failures include the inability of these other approaches to treat multiple pathological aspects of AD, and the inability to promote neuroregenerative responses, which is highly muted in the brain. Longeveron is testing Lomecel-B as a potential treatment for AD based on the hypothesis that its multiple possible mechanisms of actions can simultaneously address several features of Alzheimer's. In 2020, the company completed Phase 1 of its AD trial in conjunction with its funding partner, the Alzheimer's Association. Management is extremely satisfied with the safety and preliminary efficacy results, is expected to announce the final trial results in the second quarter of 2021, and is planning a multicenter, randomized, placebo-controlled Phase 2 trial expected to initiate enrolling patients this year. Further to recent developments, notably, Longeveron received approval from the U.S. FDA to proceed with Phase 1 clinical trial for Acute Respiratory Disease Syndrome (ARDS) which is related to either Covid-19 or Influenza infection. Moreover, the company also treated three Covid-19 ARDS subjects with Lomecel-B under FDA-approved expanded access. The company is pursuing large indications, particularly Aging Frailty and Alzheimer's disease, and areas of significant unmet medical need.
Strong Management Team
Longeveron's management team is headed by CEO Geoff Green who is a versatile life sciences executive with over two decades of experience in leadership roles spanning clinical drug development, clinical operations, and business development and has been with the firm since 2016. He is ably supported by a team of skilled scientists, spearheaded by the company's Chief Science Officer and Chairman, Joshua M. Hare, a graduate of the University of Pennsylvania & Johns Hopkins University School of Medicine, who served as a research fellow at Harvard University and has many years of experience. The high pedigree of the management team, coupled with their ability to assemble the highest quality scientific personnel under one roof is a major green flag in favor of the stock.
Final thoughts
As a contrast to most clinical-stage biotech companies, Longeveron is flush with cash from its grant revenues, its clinical trial and contract manufacturing revenues as well as the funds from their recent over-subscribed IPO. With net proceeds of north of $24 million in cash, Longeveron is well-positioned to cover all expenses and capital requirements for into late 2022. With the IPO, the management is in a comfortable position to complete the current ongoing trials and to initiate approximately four additional Phase 2 clinical trials, which may subsequently lead to pivotal trials, the last step towards potential commercialization and a huge spike in revenues. The company has great momentum with respect to its Alzheimer's disease trials. According to a 2020 market research report by Market Insight Report, the global market for treatments for this disease is expected to reach $10.5 billion by 2025 growing at a CAGR of 17.5%. In summary, we believe that given its strong pipeline, its solid cash position, and its revenue generation potential, Longeveron is definitely one stock that deserves a place in your portfolio.
Disclaimer
No Positions
Disclaimer
This website is a wholly owned subsidiary of Salesparq, LLC, herein referred to as Salesparq, LLC. Our publications are a commercial advertisement and are for general information purposes ONLY. We are engaged in the business of marketing and advertising companies for monetary compensation. We may receive compensation for this article on a PPC basis as an affiliate. Never invest in any stock featured on our site or emails unless you can afford to lose your entire investment. The disclaimer is to be read and fully understood before using our services, joining our site or our email/blog list as well as any social networking platforms we may use.PLEASE NOTE WELL: Salesparq, LLC and its employees are not a Registered Investment Advisor, Broker Dealer or a member of any association for other research providers in any jurisdiction whatsoever.Release of Liability: Through use of this website viewing or using you agree to hold Salesparq, LLC, its operators owners and employees harmless and to completely release them from any and all liability due to any and all loss (monetary or otherwise), damage (monetary or otherwise), or injury (monetary or otherwise) that you may incur. The information contained herein is based on sources which we believe to be reliable but is not guaranteed by us as being accurate and does not purport to be a complete statement or summary of the available data. Salesparq, LLC encourages readers and investors to supplement the information in these reports with independent research and other professional advice. All information on featured companies is provided by the companies profiled, or is available from public sources and Salesparq, LLC makes no representations, warranties or guarantees as to the accuracy or completeness of the disclosure by the profiled companies. None of the materials or advertisements herein constitute offers or solicitations to purchase or sell securities of the companies profiled herein and any decision to invest in any such company or other financial decisions should not be made based upon the information provided herein. Instead Salesparq, LLC strongly urges you conduct a complete and independent investigation of the respective companies and consideration of all pertinent risks. Readers are advised to review SEC periodic reports: Forms 10-Q, 10K, Form 8-K, insider reports, Forms 3, 4, 5 Schedule 13D. Salesparq, LLC is compliant with the Can Spam Act of 2003. Salesparq, LLC does not offer such advice or analysis, and Salesparq, LLC further urges you to consult your own independent tax, business, financial and investment advisors. Investing in micro-cap and growth securities is highly speculative and carries and extremely high degree of risk. It is possible that an investors investment may be lost or impaired due to the speculative nature of the companies profiled. The Private Securities Litigation Reform Act of 1995 provides investors a safe harbor in regard to forward-looking statements. Any statements that express or involve discussions with respect to predictions, expectations, beliefs, plans, projections, objectives, goals, assumptions or future events or performance are not statements of historical fact may be forward looking statements. Forward looking statements are based on expectations, estimates, and projections at the time the statements are made that involve a number of risks and uncertainties which could cause actual results or events to differ materially from those presently anticipated. Forward looking statements in this action may be identified through use of words such as projects, foresee, expects, will, anticipates, estimates, believes, understands, or that by statements indicating certain actions & quote; may, could, or might occur. Understand there is no guarantee past performance will be indicative of future results.In preparing this publication, Salesparq, LLC has relied upon information supplied by its customers, publicly available information and press releases which it believes to be reliable; however, such reliability cannot be guaranteed. Investors should not rely on the information contained in this website. Rather, investors should use the information contained in this website as a starting point for doing additional independent research on the featured companies. Salesparq, LLC has not been compensated for this article. The advertisements in this website are believed to be reliable, however, Salesparq, LLC and its owners, affiliates, subsidiaries, officers, directors, representatives and agents disclaim any liability as to the completeness or accuracy of the information contained in any advertisement and for any omissions of materials facts from such advertisement. Salesparq, LLC is not responsible for any claims made by the companies advertised herein, nor is Salesparq, LLC responsible for any other promotional firm, its program or its structure. Salesparq, LLC is not affiliated with any exchange, electronic quotation system, the Securities Exchange Commission or FINRA.